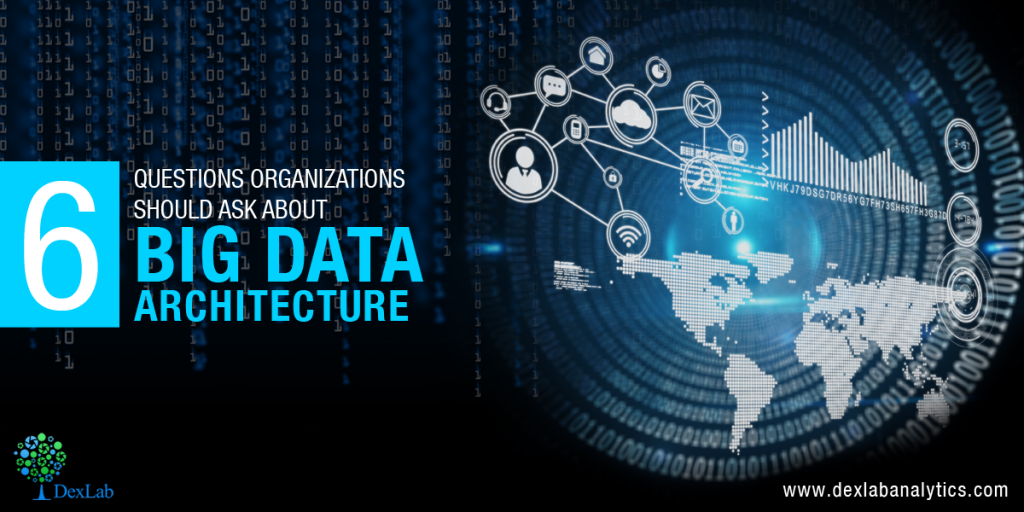 Big data come with big promises, but businesses often face tough challenges to determine how to take big advantage of big data and deploy the effective architecture seamlessly into their system.
From descriptive statistics to AI to SAS predictive analytics – every single thing is spurred by big data innovation. At the 2017 Dell EMC World conference, which took place on Monday, the chief systems engineer for data analytics at Dell EMC, Cory Minton – gave a presentation simplifying the biggest decisions an organisation need to make when employing big data.
Let's get started with 6 questions that every organization should ponder over before stepping into the tech space:
Buy or build?
Do you want to buy a successful data system or build one right from the scratch? Minton said, though buying offers simplicity and a shorter time to value, it comes at a hefty price. The building idea is good and provides huge scale and variety, but it is very complicated, and interoperability is one of the biggest issues faced by admins, who take this route.
Teradata, SAS, SAP, and Splunk can be bought, while Hortonworks, Cloudera, Databricks and Apache Flink are used to build big data systems.
Batch or streaming data?
Products like Oracle, Hadoop MapReduce and Apache Spark offers batch data – they are descriptive and can manage large chunks of data. On the other hand, Products like Apache Kafka, Splunk, and Flink creates potential predictive models, coupled with immense scale and variety.
Kappa or lambda architecture?
Twitter is the best example of lambda architecture. This kind of architecture works best as it gives the organisation access to batch and streaming insights along with balances lossy streams, as said by Minton. While, kappa architecture is hardware efficient and Minton recommends it for any newbie organisation starting fresh with data analytics.
Private or public cloud?
Ask your employees, about what kind of security platform they are comfortable working, and then decide.
Physical or virtual?
Minton said – a decade ago, the debate surrounding virtual or physical infrastructure used to gain more momentum. Now, things have changed. Virtualization has become so competitive that sometimes it outdoes physical hardware. Today, it stresses more on what works for our infrastructure rather than individual preferences.
DAS or NAS?
Minton said Direct-attached storage (DAS) is the only way to initiate a Hadoop cluster. Today, the tides are changing; with increasing bandwidth in IP networks, the Network-attached storage (NAS) option is becoming more feasible for big data implementation.
DAS is easily initiated and the model works well within software-defined concepts. NAS is efficient in handling multi-protocol needs, offers functionality at scale and addresses security and compliance issues.
For more big data related news, check out our blog section in DexLab Analytics. We are a pioneering data analyst training institute, offering excellent Big data hadoop certification training in Delhi.
Interested in a career in Data Analyst?

To learn more about Data Analyst with Advanced excel course – Enrol Now.
To learn more about Data Analyst with R Course – Enrol Now.
To learn more about Big Data Course – Enrol Now.

To learn more about Machine Learning Using Python and Spark – Enrol Now.
To learn more about Data Analyst with SAS Course – Enrol Now.
To learn more about Data Analyst with Apache Spark Course – Enrol Now.
To learn more about Data Analyst with Market Risk Analytics and Modelling Course – Enrol Now.