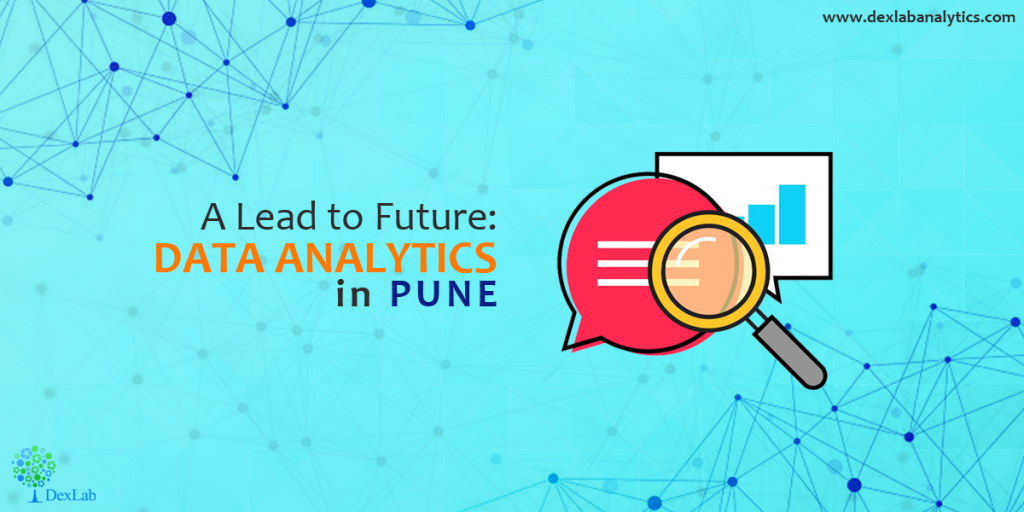 "Big data analytics will help bridge India's tax gap." Economic Times
"India's Growing Big Data Future." NDTV
"The Big News About Big Data." NASSCOM
"Big data to boost job openings in 2017: Report" Tech Circle
"Big Data for the next green revolution." Hindu Business Line
All these eye-catching headlines up on the news confirm that Big Data is going to stay and will be the key driving factor unfolding career aspirations of hundreds and thousands of IT professionals in data. A potent tech boom, escalating number of start-ups, growing consumer demands and a progressing economy are enough to trigger a wide number of big data job opportunities in data analytics combined with better salaries in India, especially in cities like Pune, Bangalore and Mumbai.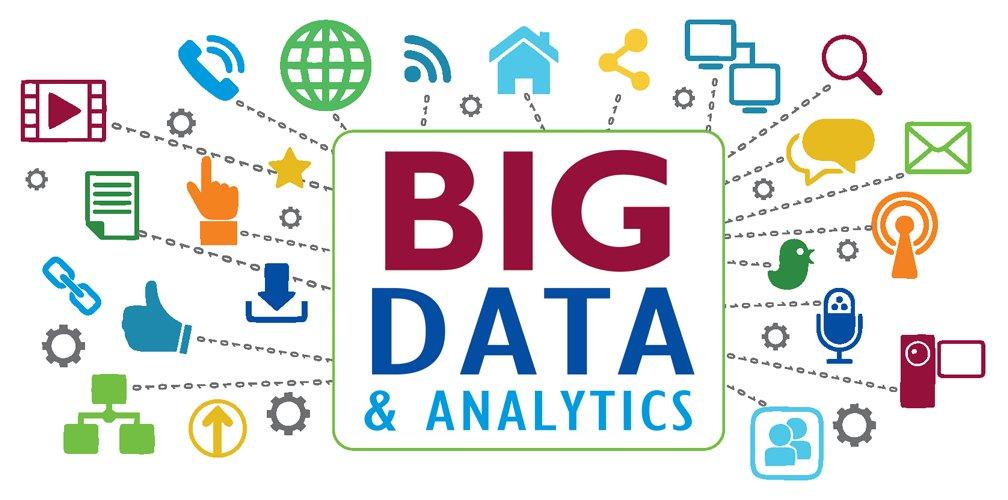 After the US, India boasts of having second highest demand for data analytics, data science and big data consultants. If you go to any of the tech hubs in India, like Pune or Bangalore, you will see that Big Data is the new buzzword, and everyone is talking about the next big thing. When asked about how the future market in Pune is going to evolve, Sudeep Kumar Sen, assistant vice president, TeamLease has this to say, "Pune sees a significant growth in its business outlook from 73 per cent to 93 per cent. Following a year in the lull, Pune leads in four industries namely, automobile & allied, fast moving consumer durables, fast moving consumer goods & BPO and IT-enabled services. With Big Data and data science, IT industry is booming. Also, there is a massive demand for e-commerce jobs."
The Big Dream for Big Data
For certified professionals in analytics courses in Pune, there will be no dearth of job opportunities. Professionals having command over big data skills, such as Machine Learning, Hadoop, Data Mining, Spark, NoSQL, etc will be easily absorbed by notable Big Data companies. Having problems in believing? Just roll your eyes across the job listings given by companies, like Amazon, Accenture, Flipkart, KPMG, TCS, IBM, Citibank and Infosys, who are looking for data specialists. Going by the statistics, Amazon was one of the top job posters in 2016 with more than 151 Hadoop job openings all over India.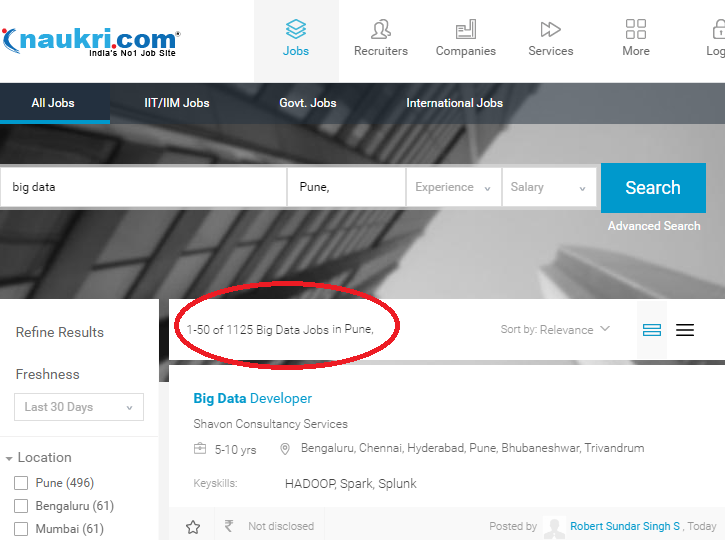 Well, it is not only about the top notch companies, like Microsoft, Google and Amazon, start-ups like Crayon Data, Heckyl and Fractal Analytics also trying their disruptive skills in Big Data innovations.
When Figures Do the Talking
According to the latest publication, an average salary for a Big Data analyst is 50% more as compared to other IT professional. If you talk about figures, then a normal non-managerial big data analytic professional gets around 8.5 lakhs INR, whereas big data managers draw a handsome 16 lakhs package yearly. This above-mentioned salary package is simply for those who have mere data skills, like spark and Hadoop. Salaries tend to get higher for skilled technical professionals, involved in non-managerial roles. They can even earn an average of 12 lakhs, while managers get their fair share of an average salary of 18 lakhs.

When talking about the highest paying cities in India, Kolkata oddly ranks at the top, factoring the cost of living, followed by Bengaluru, which secures the second position. Next is Pune, as it ranks as the third highest paying cities, offering a package of 10.44 lakhs INR. Pune is also considered the tech nucleus for Data Mining, while Bangalore and Mumbai are on the same page for Big Data.
In the years to come, India is going to be a spectator to a plenitude of matters relating to analytics space. So if you are looking for the next big leap in your career then master over Sas certification in Pune. Check our data visualization courses in Pune at DexLab Analytics.
Interested in a career in Data Analyst?

To learn more about Machine Learning Using Python and Spark – click here.
To learn more about Data Analyst with Advanced excel course – click here.
To learn more about Data Analyst with SAS Course – click here.
To learn more about Data Analyst with R Course – click here.
To learn more about Big Data Course – click here.