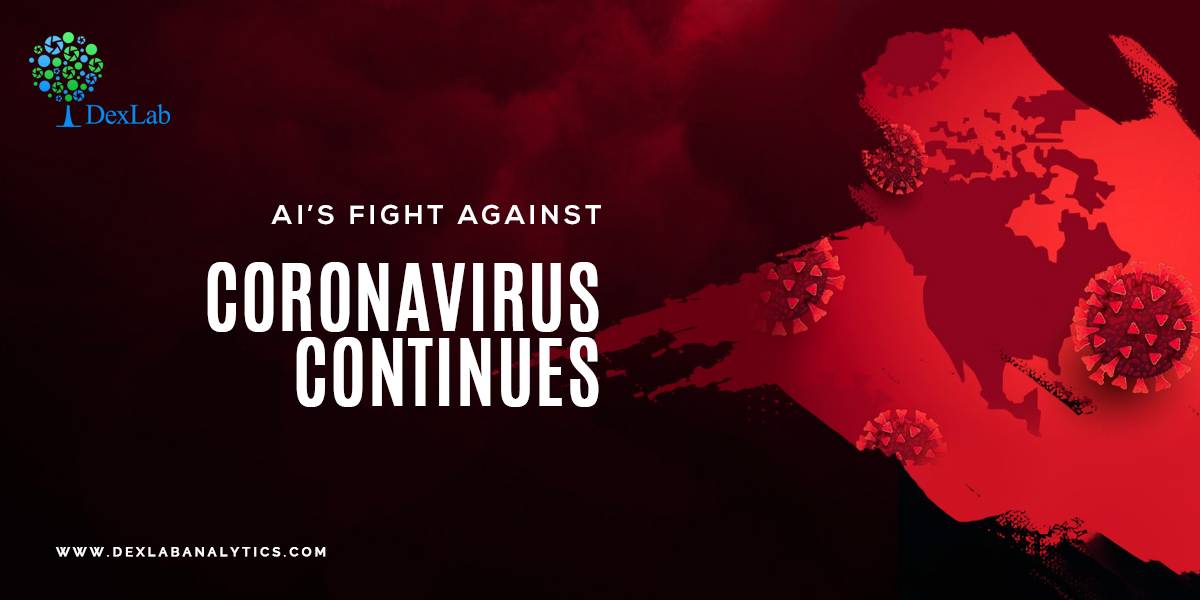 The world has come to a grinding halt with the spread of the deadly novel coronavirus (COVID-19), one of the most contagious diseases to affect us as a people of late.
In little over three months since the virus was first detected in China's Wuhan late last year, it has spread to more than 90 countries, infected almost a million people, and taken about48,000 lives as of Thursday, April 2, 2020.
Scientists, governments and health organizations are doing the best they can to contain and fight the disease and they are trying to take all the help they can. Including the help of technology – and Artificial Intelligence – in tracking, diagnosing cases, disinfecting areas and speeding up the hunt for a cure.
Here is a short essay on how artificial intelligence is assisting in the fight against COVID-19."Data science and machine learning might be two of the most effective weapons we have in the fight against the coronavirus outbreak," says a report.
Tracking the virus outbreak with machine learning
In December last year, a Canada-based artificial intelligence platform that tracks the spread of infectious diseases around the world, detected a cluster of "unusual pneumonia" cases reported in China's Wuhan. You can read about the detection of the disease here.
The Toronto-based start-up uses Natural Language Processing or NLP and machine learning algorithms to scour tons of information on infectious diseases from sources like statements from health organizations, commercial flights and live stock health reports. It alerted its clients about the outbreak of the disease almost a week before international health organizations declared the outbreak of COVID-19 in China.
Computer Vision being used to detect coronavirus infection
As of today, authorities the world over are checking temperatures of their citizens at airports and railway stations or other crowded places through thermal guns and manually screening them for signs of fever, cough and breathing difficulties.
However, computer vision algorithms can accelerate this crucial screening process by equipping cameras with computer vision technology.
In China, a tech giant has invented a thermal scanner that uses computer vision and infrared sensors to check people's temperatures in public places. The system invented can check up to 200 people per minute.
Another tech giant has invented a system that uses AI to detect coronavirus in chest CT scans (in 20 seconds as opposed to the 15 minutes spent by human health workers) with a 96 per cent accuracy rate. The system is reportedly being adopted by 100 hospitals in China.


AI is speeding up drug research
Developing new drugs and vaccines, in the race to win the fight against coronavirus, is proving long and tedious. Some reports suggest it can take anywhere near 12 years at a cost of billions of dollars.
However, that said, AI will help speed up the process of drug discovery to some extent. "DeepMind, the AI research lab acquired by Google in 2014, recently declared that it has used deep learning to find new information about the structure of proteins associated with COVID-19", a process that could have taken many more months.
"Understanding protein structures can provide important clues to the coronavirus vaccine formula. DeepMind is one of several organizations engaged in the race to unlock the coronavirus vaccine. It has leveraged the result of decades of machine learning progress as well as research on protein folding."
To know more about how AI is helping in the fight against the novel coronavirus, do read DexLab Analytics' previous blog on the topic. DexLab Analytics is a premiere Machine Learning institute in Gurgaon.

.