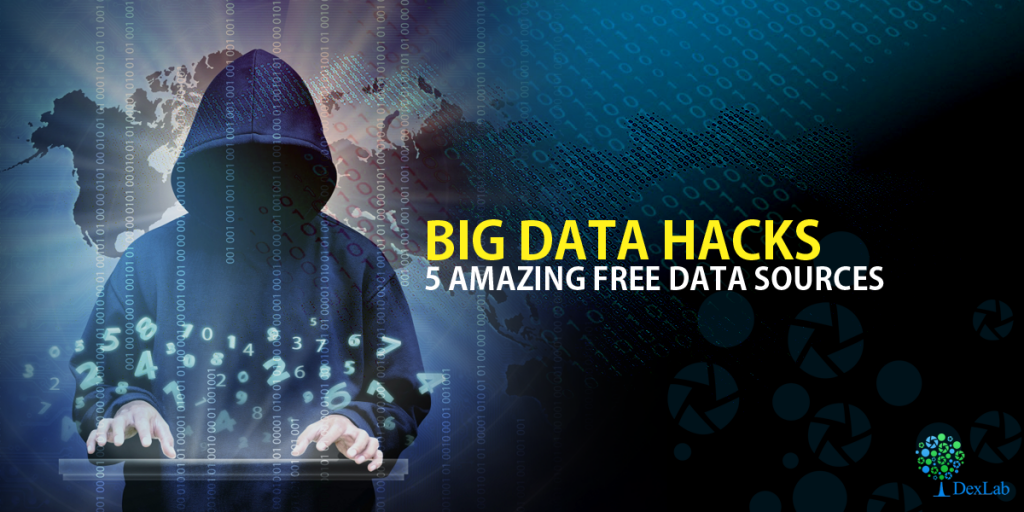 With the data explosion revealing a continuum of numbers and facts and figures across the web and across businesses, it is of no doubt that data is omnipresent. But as the saying goes, sometimes it is hard to see the forest due to all the trees.  A big myth among several companies is that they need to hire data analysts to look for their own data for analysis and to reap the benefits from Big Data analytics. But you must realize that this is far from the truth.
There are more than hundreds in fact even thousands of free data sets available for analysis and use for those who are smart enough to know where to look for them. Here is a list of 5 most popular free data set sources that are widely used globally. There are several more out there for those who are keen enough to look for them.

Data.gov: in compliance to the promise made by the US government last year all the government data is available for free on the internet in this site. The site is a useful source of information on everything starting from numbers in association to crime to climate change and much more.

Socrata:

another great place to get scoop on the latest government related data along with some useful visualization tools that come built into the web portal.

org another place to access government data for free. One can get access to government data from the US, Canada, EU, CKAN and more.

World Health Organization data portal:

a place to access all the statistics of hunger, health and disease of the world can be accessed here.
FaceBook Graph: FaceBook over the past few years has tightened their security and privacy settings. But there are still some amounts of data open to eyes without any privacy. And FaceBook provides information and access to all this data with their Graph API. While users may not be happy to share them with the world, they probably have not yet figured out how to hide them.
A bonus free data source that could also be fun to explore.
Face.com: get face recognition data with this fascinating tool and analyze possibilities like the creator.
These days a lot of forward thinking companies are trying to data driven, but they may not have ample resources to get their own data right away. So, it may be a good idea to begin with these publicly available free data sources. The best tip for data scientists is to learn to ask the right questions to get the right answers.
For more updates on big data hadoop training, follow DexLab Analytics. They are a premier big data training institution offering intensive career courses.
Interested in a career in Data Analyst?

To learn more about Data Analyst with Advanced excel course – Enrol Now.
To learn more about Data Analyst with R Course – Enrol Now.
To learn more about Big Data Course – Enrol Now.

To learn more about Machine Learning Using Python and Spark – Enrol Now.
To learn more about Data Analyst with SAS Course – Enrol Now.
To learn more about Data Analyst with Apache Spark Course – Enrol Now.
To learn more about Data Analyst with Market Risk Analytics and Modelling Course – Enrol Now.