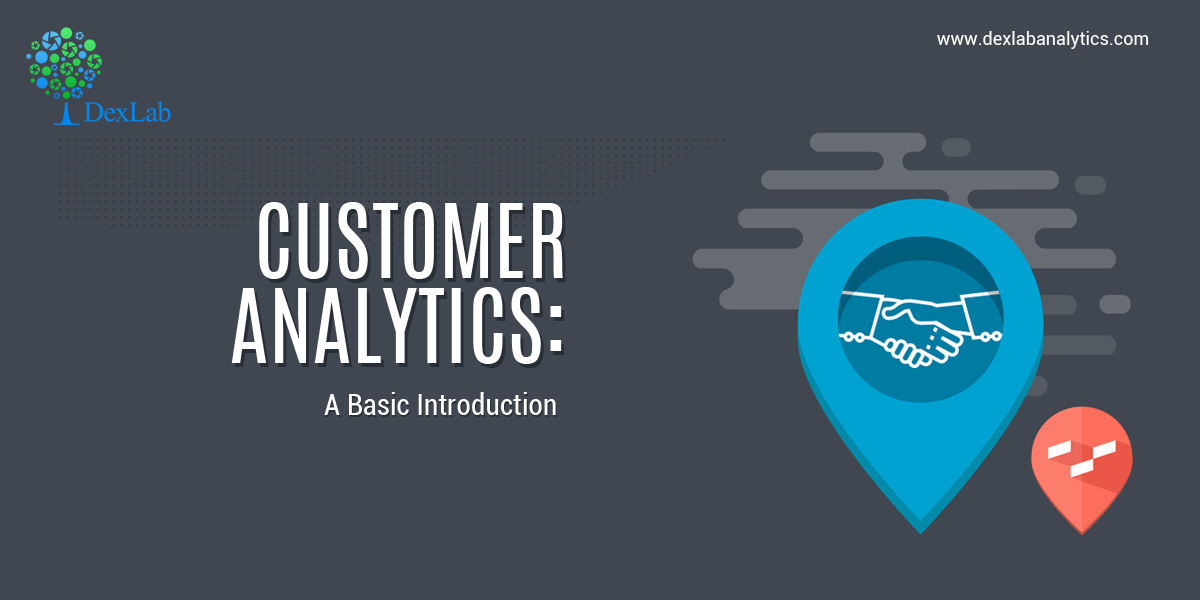 Customer Analytics is today's hottest kid on the block, especially for executives. In simple terms, customer analytics is the process of analyzing and evaluating a flood of data that is being collected every day from every possible and probable customer standpoint. This customer data is then used in building superior predictive models to ascertain who the best customers for the retailer are, where he can find this kind of customer base and the value-potential these customers possess – either in terms of visits or dollars.
Customer data provides valuable and actionable insights that help retailers in executing their future marketing and real estate strategies. Put simply, it basically uses the past to predict the future.
Inadequate Customer Data: The Problem
No wonder, Customer Analytics is indeed a wonderful tool yet it's not as simple as it sounds. Basically, collecting and determining data is an expensive affair as well as time-consuming. However, it is an absolute necessity. If not this, the retailers won't be able to realize the potentials of customer analytics to the fullest.
However, most of the retailers, at least 60% of the lot don't have access to data or they possess unreliable data. Generally speaking, an average company's data is nearly 55% accurate and 14 months old, which makes the data fundamentally useless.
Faulty data skews customer profiles – resulting in lost opportunities, escalating costs, poor use of analytic solutions, dwindling numbers of customers – effectively costing retailers $700 billion annually.
Interestingly, the companies that have mastered the art of Customer Analytics are 7.4 times more likely to outdo their rivals in terms of sales, 6.5 times more likely to retain existing customers and approximately 19 times more likely to hit above-average profitability.

Why Use Customer Analytics?
While there are retailers who have just grazed the layers of customer insights, you will find another set of retailers who are successfully utilizing the treasure trove of customer data merging analytics into it and identifying crucial information that leads to streamlining operations, accelerating productivity, personalizing marketing initiatives in accordance to both current and potential customers. This yields better profitability and detects locations where retailers can open new shops and target new customers.
With such intense market competition, retailers need to outnumber their tailing rivals and for that, they have to leverage the power of customer analytics. Instead of being an option, it has now become a necessity. So, say thanks to Customer Analytics, because of it, retailers are in a position to greatly enhance their potentials to target the right customers at the right time in the right place and in the most effective way.
If you are interested in customer marketing analytics courses in Delhi, feel free to reach us at DexLab Analytics. We offer excellent marketing analytics certification courses to the interested candidates at amazing prices! Contact us now.
The blog has been sourced from ―  www.buxtonco.com/blog/what-is-customer-analytics
Interested in a career in Data Analyst?

To learn more about Data Analyst with Advanced excel course – Enrol Now.
To learn more about Data Analyst with R Course – Enrol Now.
To learn more about Big Data Course – Enrol Now.

To learn more about Machine Learning Using Python and Spark – Enrol Now.
To learn more about Data Analyst with SAS Course – Enrol Now.
To learn more about Data Analyst with Apache Spark Course – Enrol Now.
To learn more about Data Analyst with Market Risk Analytics and Modelling Course – Enrol Now.