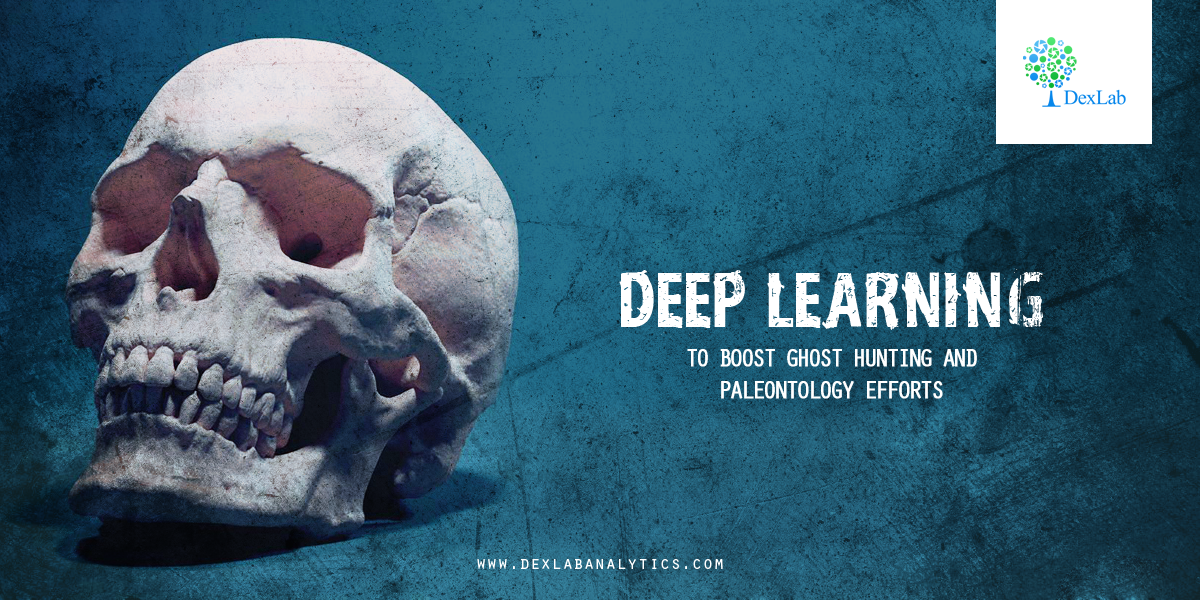 Deep leaning technology is taking the world by storm. It is leaving no territory untouched, not even the world of dead! Yes, this robust technology has now started hunting ghosts – for real. Of late, Nature Communication even published a paper highlighting that a ghost population has even contributed to today's genomes.
With the help of a demographic model structured on deep learning in an Approximate Bayesian Computation framework, it is now possible to delve into the evolutionary history of the Eurasian population in sync with the present-day genetic evidence. Since it is believed that all modern humans have originated Out of Africa, the evolutionary history of the Eurasian population has been identified by introgressions from currently extinct hominins. What's more, talking about the unknown population, the researchers believe they either trace their roots to Neanderthal-Denisova clade or simply forked early from the Denisova lineage.

If you want to take a look at the original paper, click here — www.nature.com/articles/s41467-018-08089-7
In addition, the study reflects how the fabulous technology of AI can be leveraged in paleontology. Whether it's about discovering unpredictable ghosts or unraveling the fading footprints of the whole evolutionary journey, deep learning and AI are taking the bull (paleontology, in this respect) by its horns. According to the paper, researchers studied deep about the evolutionary process of Eurasian population, including past introgression events in OOA (Out of Africa) populations suiting the contemporary genetic evidence and they have produced several simulated evolutionary data, like the total size of ancestral human populations, the exact number of populations, the appropriate time when they branched out from one another, the rate at which they intermixed and so on. Besides, a wide number of simulated genomes for current-day humans have been launched.
The latest and very efficient deep learning method highlights the crucial importance of genomes – they can easily let you know which evolutionary models are most likely to reveal respective genetic patterns. Moreover, if you study closely, you will find that the culture of the entire industry has changed over the past few years. Advanced computers and technology modifications have achieved 'things' that were simply impossible with pen and paper a few years back. Perhaps, what's more interesting is that our perspective of seeing data has changed completely. The potent advances in AI and machine learning have demystified the ways in which algorithms work leading to more concrete shreds of evidence and end-results, which were previously not possible with the age-old traditional methods.
The blog first appeared on— www.analyticsindiamag.com/deep-learning-uncovers-ghosts-in-modern-dna
Are you interested in artificial intelligence certification in Delhi NCR? DexLab Analytics is your go-to institute, which is specialized in imparting in-demand skill training courses. Be it artificial intelligence course, data science certification or Python Spark training, DexLab Analytics excels in all – for more information, contact us today.
Interested in a career in Data Analyst?

To learn more about Data Analyst with Advanced excel course – Enrol Now.
To learn more about Data Analyst with R Course – Enrol Now.
To learn more about Big Data Course – Enrol Now.

To learn more about Machine Learning Using Python and Spark – Enrol Now.
To learn more about Data Analyst with SAS Course – Enrol Now.
To learn more about Data Analyst with Apache Spark Course – Enrol Now.
To learn more about Data Analyst with Market Risk Analytics and Modelling Course – Enrol Now.