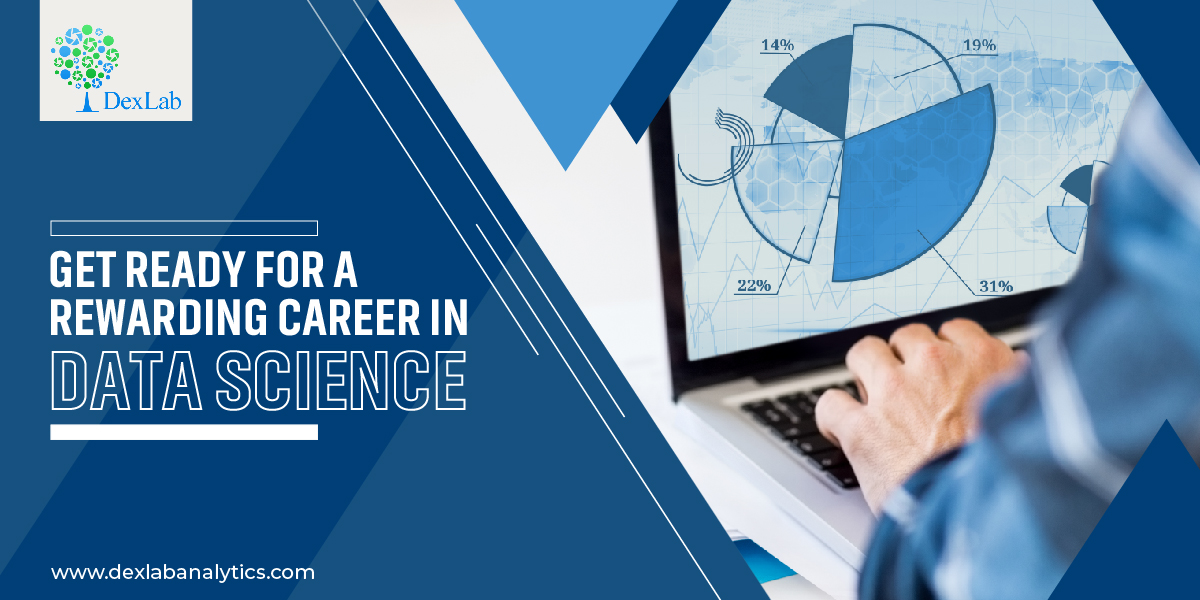 With the big data field experiencing an exponential growth, the need for skilled professionals to sort, analyze data is also growing. Not just businesses but other sectors too are realizing the significance of big data to leverage their growth.
In order to move forward with confidence, big data can help. With digitization the amount of data being generated is also increasing and to process such vast amount of data skilled professionals are required.
The field is surely opening up for the young generation who needs the right blend of skill and passion to land high-paying jobs in the field. Help is available in the form of training institutes which offer cutting edge courses like big data training in gurgaon.
So how much data we are talking about here?
The amount of data that is generated now thanks to IOT, stands at more than 2.5 quintillion bytes of data and this amount is being generated everyday as per the sixth edition of DOMO's report. By this current year it was estimated that every person will create 1.7MB of data every second.
With IOT being primarily the reason behind this data proliferation, we are looking at a huge data avalanche heading our way comprising mostly unstructured data.
All of the data generated along with past stock are of importance now as crucial sectors like banking, healthcare, communication, manufacturing, finance are being reliant on data to extract valuable information for taking pivotal decisions.
 A Data analyst training institute can be of immense value as they take up the responsibility of shaping data skills of the professionals needed by these sectors.
The expanding field of data requires data experts
Processing through mountains of unstructured data, cleaning it, preparing it for further processing and then analyzing it to find pattern takes skill which could be attained by pursuing Data science using python training.
As per survey findings, there is a huge gap in the demand and supply chain. The field might be expanding and organizations being eager to embrace the power of data, but, the dearth of professionals is posing a big problem which is why the companies in dire need of trained workforce are taking the salary graph higher to lure talent.
However, there are courses available such as business analyst training delhi, that are aimed at training up the new generation of geeks to handle the big data, thereby helping them carve out successful career avenues.
What are the trending jobs in this sector?
Data scientist
A data scientist basically works with a business organization to process raw data, cleaning, analyzing the data to detect patterns that could be of immense value for the organization concerned. A data scientist can play a big role in helping a company decide the next business strategy. They also create algorithms and build machine learning models.  Data Science training can help you be prepared for such a high-profile position.
In the USA, a data scientist can earn upto $1,13,309, while in India it could be ₹500,000 per annum.
Data Engineer
A data engineer is a person who is well versed in programming and SQL, and works with stored data. He basically has to work with data systems and is charged with the responsibility of creating data infrastructure and maintaining it. A data engineer also works to build data pipelines to channelize valuable data to data analysts and scientists fast.
The salary range of a data engineer in the USA could be near $128,722 per annum and in India it could hover around ₹839,565.
Data Analyst
The data analyst is basically the guy who runs the show as he is in charge of manipulating huge data sets. He is involved with the tasks of gathering data and he also creates databases, analytics models,  extracts information and analyzes that to aid in decision making. Not just that but he also needs to present the insight into a format that everybody can grasp.
Having a background in computer science, statistics could give you a great boost along with pursuing business analysis training in delhi.
If you aim to grab this job then you could expect a pay around $62,453 in United States. In India that number might be around ₹419135 on average.


BI Analyst
A BI Analyst has to put his entire focus on analyzing data in order to identify the potential areas for a company to prosper along with the main obstacles standing in their way to success. They have to update the database on a continuous basis along with monitoring the performance of rivals in the field concerned.

Along with possessing sharp business acumen, he must be proficient in data handling. He basically offers data-driven insight while donning the role of a consultant.

A background in computer science or, business administration, statistics, finance could work in your favor if only you can couple that with big data courses in delhi.
A skilled BI Analyst could expect a pay around $94906 in the USA, and in India they might get upto ₹577745.
There are more lucrative job opportunities and exciting job roles awaiting the next generation of professionals that can help them build a highly successful career. Regardless of which background they hail from undergoing a Data Science course can push them in the right direction.

.