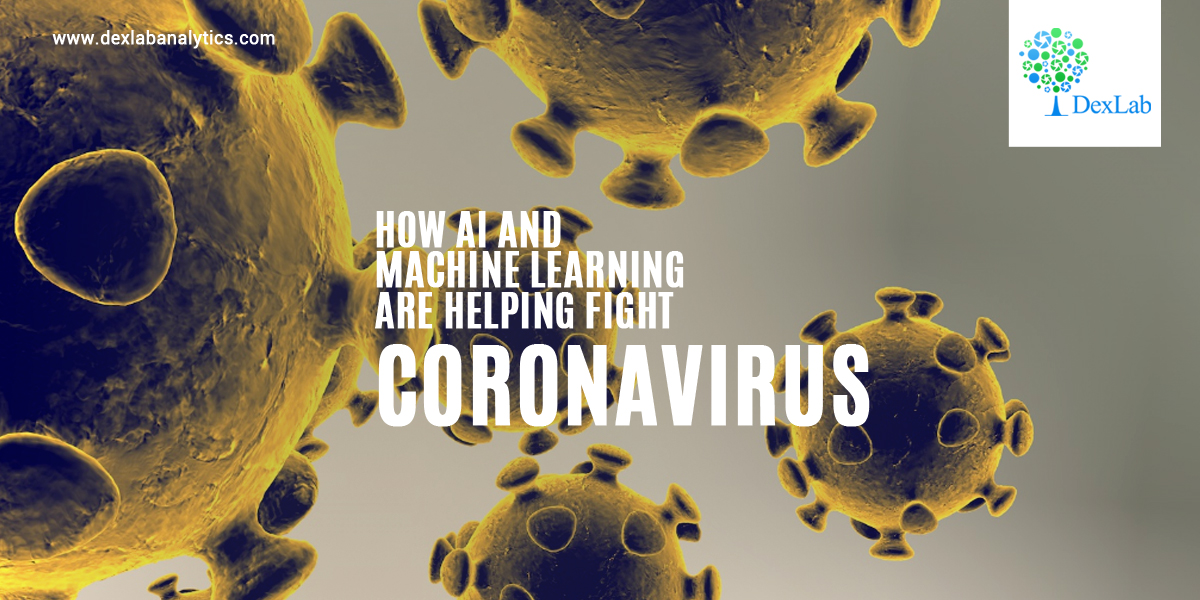 A Toronto based AI-startup detected the outbreak of coronavirus, a large family of viruses which infect the respiratory tract of human beings and animals, hours after the first few cases were diagnosed in Wuhan in December 2019.
More than 100,000 people the world over have been infected by the novel coronavirus since then and more than 4000 people have died, most in China.
The start-up team confirmed their findings and informed their clients about an "unusual pneumonia" in a market place in Wuhan a week before Chinese authorities and international health bodies made formal announcements about the virus and the epidemic. The key to the company's ability to detect and warn of a possible outbreak of an epidemic is AI and big data.
NLP and Machine Learning
The company uses natural language processing or NLP and machine learning to, says a report, "cull data from hundreds of thousands of sources, including statements from official public health organizations, digital media, global airline ticketing data, livestock health reports and population demographics. It's able to rapidly process tons of information every 15 minutes, 24 hours a day."
This information becomes the basis of reports compiled by computer programmers and physicians. Also, they do not just detect the outbreak of a disease but also track its spread and the consequences.
In the case of COVID-19, the company besides sending out an alert, correctly identified the cities that were highly connected to Wuhan using data on global airline ticketing "to help anticipate where the infected might be travelling."
GDP
"Already, the COVID-19 coronavirus is likely to cut global GDP growth by $1.1 trillion this year, in addition to having already wiped around $5 trillion off the value of global stock markets," a report says.
The vast amount of X-rays and scans people across the world are undergoing in this outbreak of coronavirus has strained medical resources and systems across the world. That is why AI and machine learning models are being trained to read accurately vast amounts of data tirelessly, and efficiently.
Thermal Scanners
China has already deployed AI-powered thermal scanners at railway stations in major cities to read and record, from a distance through infrared, body temperatures of persons passing to detect a fever. This technology has to a large extant reduced stress on institutions across the country.
But it must be noted that AI is set to become a huge firewall against infectious diseases and pandemics not only by powering diagnostic techniques but by identifying potential vaccines and lines of treatment against the next coronavirus and COVID-19 itself within days.


Robots
Also, AI and big data are helping revolutionize the medical management system in China. With the outbreak of the pandemic, China hospitals are using robots to reduce the stresses piled on medical staff. Ambulances in the city of Hangzhou are assisted by AI in navigation to help them reach patients and people suspecting an infection faster.
"Robots have even been dispatched to a public plaza in Guangzhou in order to warn passersby who aren't wearing face-masks…China is also allegedly using drones to ensure residents are staying at home and reducing the risk of the coronavirus spreading further."
In India, though the virus has been detected in some states, it has not spread as alarmingly as it has in other countries. It is now more than ever important to concentrate on building more robust and competent Artificial Intelligence courses in Delhi and Machine Learning courses in India.

.