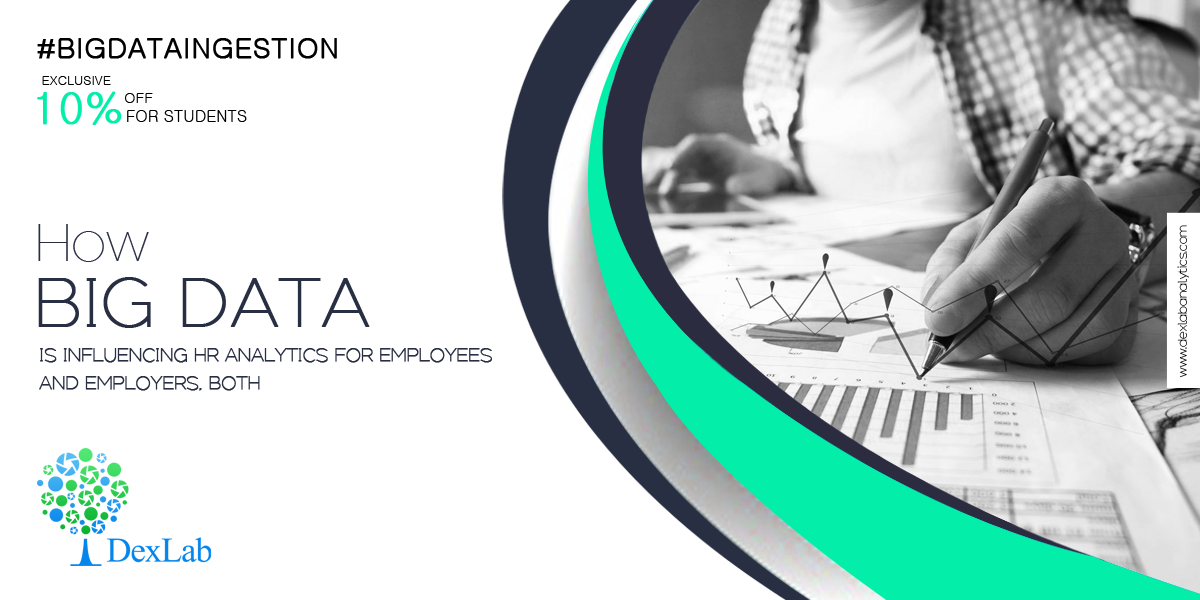 HR analytics powered by big data is aiding talent management and hiring decisions. A Deloitte 2015 report says 35% of companies surveyed revealed that they were actively developing suave data analytics strategies for HR. Moreover, big data analytics isn't leaving us anytime soon; it's here to stay for good.
Now, with that coming, employers are of course in an inapt position: whether to use HR analytics or not? And even if they do use the data, how are they going to do that without violating any HR policies/laws or upsetting the employees?

Health Data
While most of the employers are concerned about healthcare and wellness programs for their employees, a whole lot of other employees have started employing HR analytics for evaluation of the program's effectiveness and addressing the gaps in healthcare coverage with an aim to improve overall program performance.
Today, data is the lifeblood of IT services. Adequate pools of employee data in conjunction with company data are aiding discoveries of the best benefit package for employees where they get best but affordable care. However, in the process, the employers need to be very careful and sensitive to employee privacy at the same time. During data analysis, the process should appear as if the entire organization is involved in it, instead of focusing on a single employee or sub-groups.
Predictive Performance Analytics
For talent management, HR analytics is a saving grace. Especially, owing to its predictive performance. Because of that, more and more employers are deploying this powerful skill to determine future hiring needs and structure a strong powerhouse of talent.
Rightfully so, predictive performance analytics use internal employee data to calculate potential employee turnover, but unfortunately, in some absurd cases, the same data can also be used to influence decisions regarding firing and promotion – and that becomes a problem.
Cutting edge machine learning algorithms dictate whether an event is going to happen or not, instead of what employees are doing or saying. Though it comes with its own advantages, its better when people frame decisions based on data. Because, people are unpredictable and so are the influencing factors.
Burn away irrelevant information
Sometimes, it may happen that employers instead of focusing on the meaningful things end up scrutinizing all the wrong things. For example, HR analytics show that employees living close to the office, geographically, are less likely to leave the office premise early. But, based on this, can we pass off top talent just because they reside a little farther from the office? We can't, right?!
Hence, the bottom line is, whenever it comes to analyzing data, analysts should always look for the bigger picture rather giving stress on minute features – such as which employee is taking more number of leaves, and so on. Stay ahead of the curve by making the most productive decisions for employees as well as business, as a whole.
In the end, the power of data matters. HR analytics help guide the best decisions, but it's us who are going to make them. We shouldn't forget that. Use big data analytics responsibly to prevent any kind of mistrust or legal issues from the side of employees, and deploy them in coordination with employee feedback to come at the best conclusions ever. 
Those who are inclined towards big data hadoop certification, we've some droolworthy news for you! DexLab Analytics, a prominent data science learning platform has launched a new admission drive: #BigDataIngestion on in-demand skills: data science and big data with exclusive 10% discounts for all students. This summer, unfurl your career's wings of success with DexLab Analytics!
Reference:
The article has been sourced from https://www.entrepreneur.com/article/271753
Interested in a career in Data Analyst?

To learn more about Data Analyst with Advanced excel course – Enrol Now.
To learn more about Data Analyst with R Course – Enrol Now.
To learn more about Big Data Course – Enrol Now.

To learn more about Machine Learning Using Python and Spark – Enrol Now.
To learn more about Data Analyst with SAS Course – Enrol Now.
To learn more about Data Analyst with Apache Spark Course – Enrol Now.
To learn more about Data Analyst with Market Risk Analytics and Modelling Course – Enrol Now.