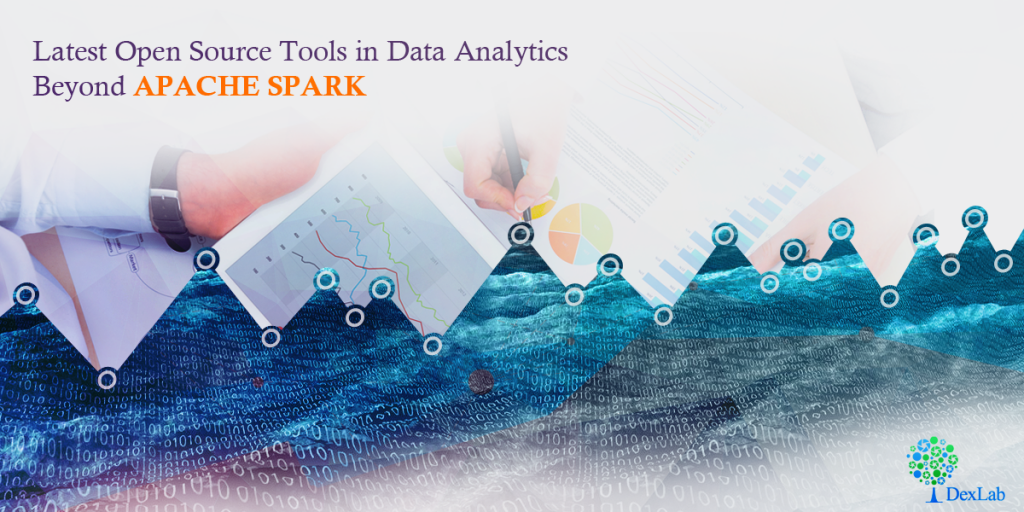 In the IT world change is always in the air, but especially in the realm of data analytics, profound change is coming up as open source tools are making a huge impact. Well you may already be familiar with most of the stars in the open source space like Hadoop and Spark. But with the growing demand for new analytical tools which will help to round up the data holistically within the analytical ecosystem. A noteworthy point about these tools is the fact that they can be customized to process streaming data.
With the emergence of the IoT (Internet of things) that is giving rise to numerous devices and sensors which will add to this stream of data production, this forms one of the key trends why we need more advanced data analytics tools. The use of streaming data analysis is used for enhanced drug discovery, and institutes like SETI and NASA are also collaborating with each other to analyze terabytes of data, that are highly complex and stream deep in space radio signals.

The Apache Hadoop Spark software has made several headlines in the realm of data analytics that allowed billions of development funds to be showered at it by IBM along with other companies. But along with the big players several small open source projects are also on the rise. Here are the latest few that grabbed our attention:
Apache Drill:
This open source analytics tool has had quite good impact on the analytics realm, so much so that companies like MapR have even included it into their Hadoop distribution systems. This project is a top-level one at Apache and is being leveraged along with the star Apache Spark in many streaming data analytics scenarios.
Like at the New York Apache Drill meeting in January this year, the engineers at MapR system showed how Apache Spark and Drill could be used in tandem in a use cases that involve packet capture and almost real-time search and query.
But Drill is not ideal for streaming data application because it is a distributed schema free SQL engine. People like IT personnel and developers can use Drill to interactively explore data in Hadoop and NoSQL databases for things such as HBase and MongoDB. There is no need to explicitly describe the schemas or maintain them because the Drill has the ability to automatically leverage the structure which is embedded in the data. It is capable of streaming the data in memory between operators and minimizes the use of disks unless you need to complete a query.
Grappa:
Both big and small organizations are constantly working on new ways to cull actionable insights from their data streaming in constantly. Most of them are working with data that are generated in clusters and are relying on commodity hardware. This puts a premium label on affordable data centric work processes. This will do wonders to enhance the functionality and performance of tools such as MapReduce and even Spark. With the open source project Grappa that helps to scale the data intensive applications on commodity clusters and will provide a new type of abstraction which will trump the existing distributed shared memory (DSM) systems.
Grappa is available for free on the GitHub under a BSD license. And to use Grappa one can refer to its quick start guide that is available readily on the README file to build and execute it on a cluster.
These were the latest open source data analytics tools of 2017. For more such interesting news on Big Data analytics and information about analytics training institute follow our daily uploads from DexLab Analytics.
Interested in a career in Data Analyst?

To learn more about Data Analyst with Advanced excel course – Enrol Now.
To learn more about Data Analyst with R Course – Enrol Now.
To learn more about Big Data Course – Enrol Now.

To learn more about Machine Learning Using Python and Spark – Enrol Now.
To learn more about Data Analyst with SAS Course – Enrol Now.
To learn more about Data Analyst with Apache Spark Course – Enrol Now.
To learn more about Data Analyst with Market Risk Analytics and Modelling Course – Enrol Now.