The season of celebration is here! Christmas is just around the corner. And here is a beautiful self-similar Christmas tree that was created using SAS with the help of two fascinating features – matrix computations and ODS statistical graphics.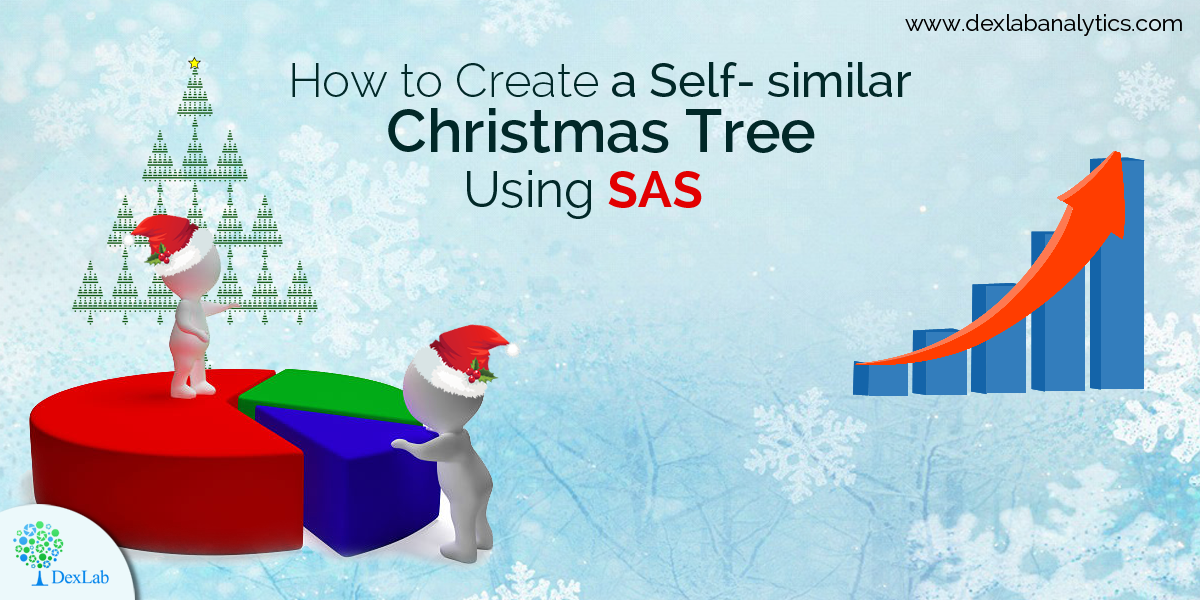 Experiencing self-similarity in Kronecker products
You might have come across blogposts highlighting how repeated Kronecker product of a binary matrix ushers us into self-similar structures. But this time, we are taking special care in introducing self-similarity in Kronecker products – like, if M is a binary matrix then Kronecker product happens to be M@M, which is a block matrix in which each 1 inside the original matrix is replaced by a copy of M, and each O is replaced with a zero block. In this blog, @ stands for the Kronecker product (or direct product) operator implemented in IML/SAS software).