Big Data is the new big name in the present tech industry. Day by day, it is burgeoning and becoming capacious for companies, including corporate, SMBs and budding startups. It is also the major reason for better opportunities for people, who want to explore newer career realms across sectors, such as healthcare, banking, education, government, retail and manufacturing.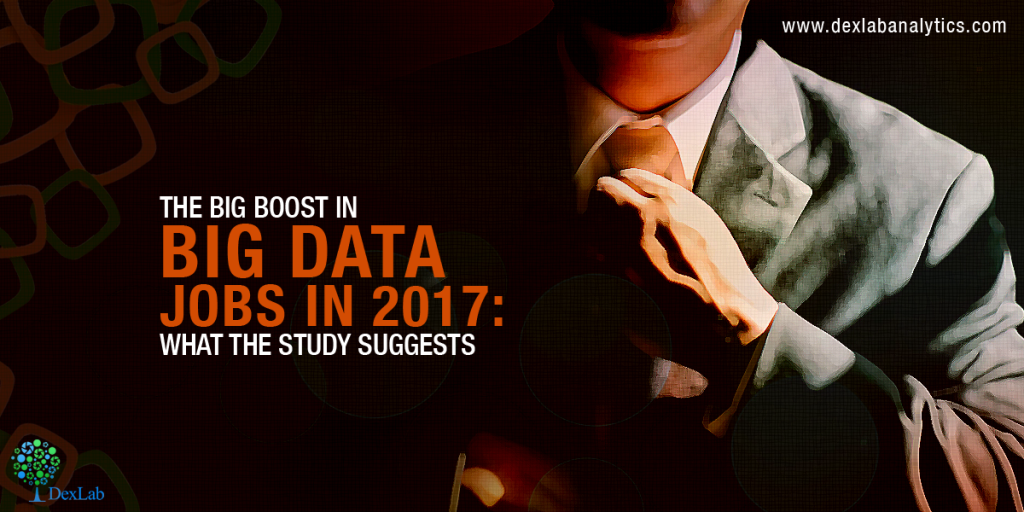 The current IT industry is passing through a jinxed phase, where a lot of layoff fears are on the airwaves but the field of analytics remains largely unaffected. In fact, the number of analytics jobs in the past one year has nearly doubled, as per a report by Analytics India Magazine – a platform for big data, analytics and data science and Edvancer Eduventures – an online analytics training institute. The Analytics & Data Science India Jobs Study 2017 has predicted nearly 50000 positions related to analytics are at present available to be filled in India.
Bhasker Gupta, CEO and founder of Analytics India Magazine, states, "The use of technology has been soaring high in various industries, and so is the use of analytics to generate an actionable insight from the huge amount of data. This has led to an increased demand of skilled analytics professionals in India."
Here are some interesting findings cited by the Analytics & Data Science India Jobs Study 2017:
At present, India contributes to 12% of worldwide analytics and data science job openings. It makes India, next to the US the largest analytics hub in the world.

Native organizations, like – Amazon, Citi, HCL, Goldman Sachs and IBM enjoys a certain edge with the highest number of analytics opening this year.

In India, Bengaluru brags the highest number of jobs, i.e. 25% of the total analytics jobs. Where Bengaluru is for the experienced aspirants, Chennai is a safe haven for the freshers, in terms of number of openings.

Delhi NCR ranks the second after Bengaluru, in terms of the number of job openings.

When it comes to the domains, the banking and financial domain is the leading generator of analytics jobs in India.

A substantial 42% of analytics job openings is on a lookout for BE/BTech graduates, while another 40% are kept aside for post-graduate qualifications, such as MBA, MTech, etc.

Today, skills in R and Python remain high on preference; almost 36% of advertised analytics job postings in India demands R as a core skill and another 30% asks for Python certification, followed by Hadoop, Spark and SAS, among others.

The average salary in data science and analytics remains fixed at Rs. 10.5 lakh per annum. More than 40% of jobs boast of an annual package of more than Rs. 10 lakh, making it one of the highest-paying fields.
"Jobs in analytics & data science have grown by 100% over the last year, adding tens of thousands of employment opportunities. However, a large portion of people in IT will need to re-skill themselves in data science to make the most of this employment boom," says Aatash Shah, CEO and founder of Edvancer Eduventures.
For daily updates and more information about big data and data science, follow our blog section. DexLab Analytics is a popular data science training institute, headquartered in Gurgaon, India. We offer high-in-demand Big Data Hadoop courses for aspiring candidates, both online and classroom training.
Interested in a career in Data Analyst?

To learn more about Machine Learning Using Python and Spark – click here.
To learn more about Data Analyst with Advanced excel course – click here.
To learn more about Data Analyst with SAS Course – click here.
To learn more about Data Analyst with R Course – click here.
To learn more about Big Data Course – click here.