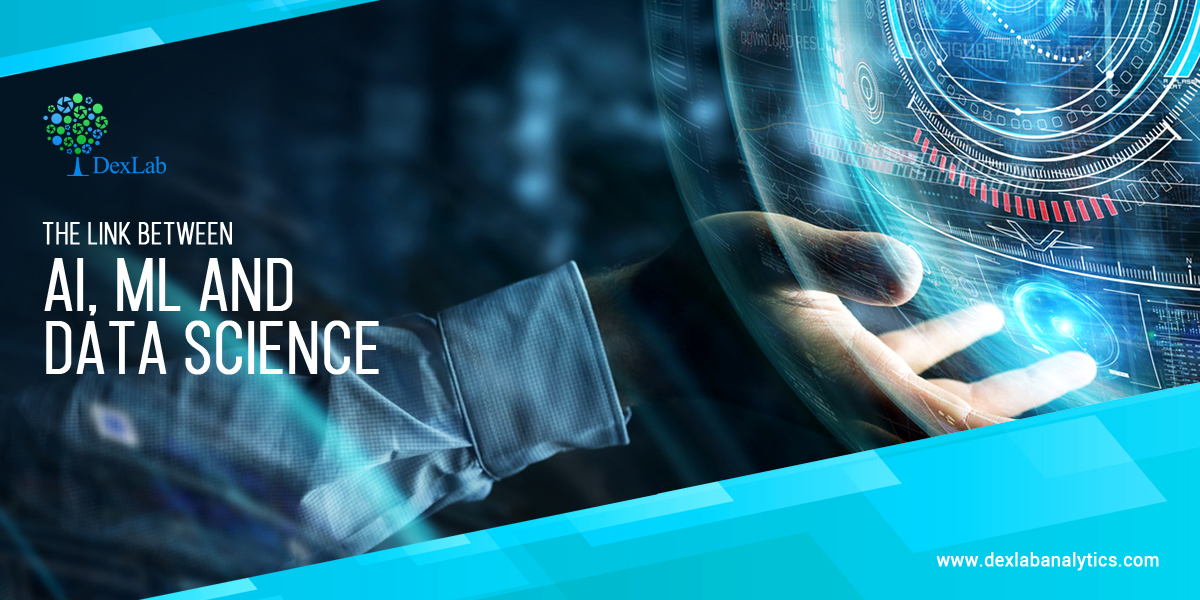 The fields of Artificial Intelligence, Machine Learning and Data Science cover a vast area of study and they should not be confused with each other. They are distinct branches of computational sciences and technologies.
Artificial Intelligence
Artificial intelligence is an area of computer science wherein the computer systems are built such that they can perform tasks with the same agility as that done through human intelligence. These tasks range from speech recognition to image recognition and decision making systems among others.
This intelligence in computer systems is developed by human beings using technologies like Natural Processing Language (NLP) or computer vision among others. Data forms an important part of AI systems. Big Data, vast stashes of data generated for computer systems to analyze and study to find patterns in is imperative to Artificial Intelligence. 
Machine learning
Machine learning is a subset of artificial intelligence. Machine learning is used to predict future courses of action based on historical data. It is the computer system's ability to learn from its environment and improve on its findings.
For instance, if you have marked an email as spam once, the computer system will automatically learn to mark as spam all future emails from that particular address. To construct these algorithms developers need large amounts of data. The larger the data sets, the better the predictions. A subset of Machine Learning is Deep Learning, modeled after the neural networks of the human brain.


Data Science:
Data science is a field wherein data scientists derive valuable and actionable insights from large volumes of data. The science is based on tools developed with the knowledge of various subjects like mathematics, computer programming, statistical modeling and machine learning.
The insights derived by data scientists help companies and business organizations grow their business. Data science involves analysis of data and modelling of data among other techniques like data extraction, data exploration, data preparation and data visualization. As data volumes grow more and more vast, the scope of data science is also growing each passing day, data that needs to be analyzed to grow business.
Data Science, Machine Learning and Artificial Intelligence
Data Science, Artificial Intelligence and Machine Learning are all related in that they all rely on data. To process data for Machine Learning and Artificial Intelligence, you need a data scientist to cull out relevant information and process it before feeding it to predictive models used for Machine Learning. Machine Learning is the subset of Artificial Intelligence – which relies on computers understanding data, learning from it and making decisions based on their findings of patterns (virtually impossible for the human eye to detect manually) in data sets. Machine Learning is the link between Data Science and Artificial Intelligence. Artificial Intelligence uses Machine Learning to help Data Science get solutions to specific problems.
The three technological fields are thus, closely linked to each other. For more on this, do not forget to check-out the artificial intelligence certification in Delhi NCR from DexLab Analytics.

.