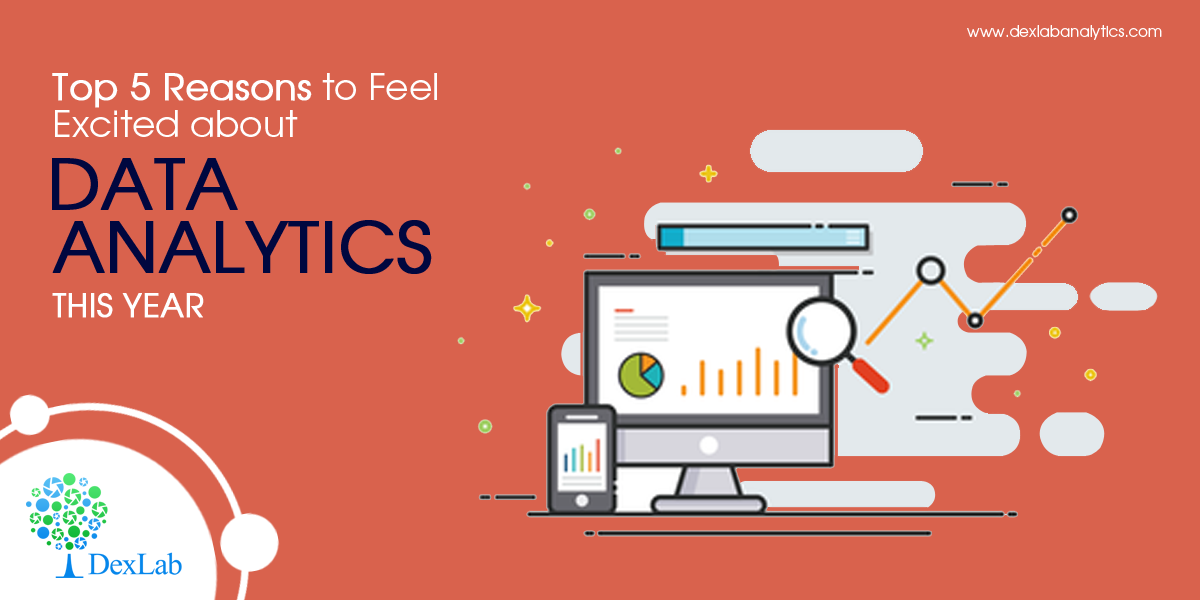 'Tis the year to be super excited about data analytics! Without further ado, let's find out why:-
Cloud Infrastructure is Expanding and Fostering Fast-paced Innovations
Considering the recent trends in cloud data and related applications, 2018 is a critical time for cloud analytics. Businesses must steadily transition to a cloud environment and for that a robust and flexible analytics strategy is to be adopted. Through cloud analytics platforms businesses can leverage common data logic and unlock new analytic capabilities to plan, predict, discover, visualize, simulate and manage. In short, what businesses need is a hybrid mode that includes data, analytics and applications spread across multi-cloud and on-premise environments. Research suggests that by employing analytics that are built to work together businesses can increase the total cost of ownership (TCO) by 3-5 times and the return on investment (ROI) can be as high as 171%.
Source: ZDNet
The Power of Machine Learning Unleashed
Machine learning and artificial intelligence have made big progress in the last one year. Hence, automated and AI powered tools are becoming central in decision-making. The rapid growth in automation has profound effect on the way analytics is used. It can be said that machine learning is perking up analytics big time. With the help of automated technologies users can develop contextual insights with ease and uncover patterns from massive volumes of data. And data scientists are harnessing these automated technologies to drive scalable insights for smarter business processes.
Source: Tech Carpenter
The Spreadsheet is Nearing Retirement
The spreadsheet has come a long way since its inception. But, for many businesses it is time to move to better alternatives that are free from some of the inefficiencies and inaccuracies of spreadsheets. For these businesses the solution is shifting to cloud-based models that help connect operational plans to financial plans.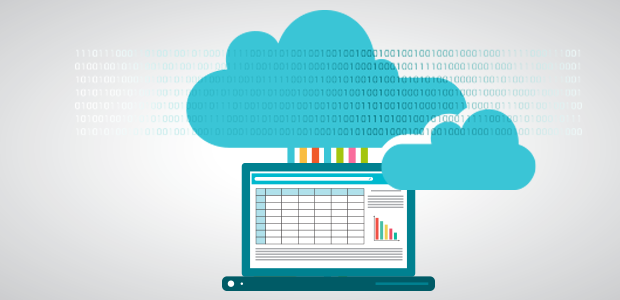 Source: GCN.com
Customer Experience is the Current Competitive Battleground
According to the Harris Interactive study, 88% customers prefer purchasing products or services from a company that offers great customer service over a company that provides the latest innovations. Quality customer experience is crucial for business growth. And for that companies must invest in CEM (customer experience management). CEM technology collects data from varied sources and uses advanced analytics to leverage historical experiences and access data fast. This platform ensures that customers are satisfied, their grievances are addressed and there's an improvement in sales, profits and brand image.
Source: StoryMiners
Big data Industry to Grow 7 times in 7 years!
Studies suggest that the big data industry in India is likely to become a 20 billion dollar industry by 2015. It is expected that analytics and data science market will grow by 7 times in the next 7 years. Currently, the analytics and big data industry is worth an estimated $2.71 billion in annual revenues and is growing rapidly at a rate of 33.5% CAGR.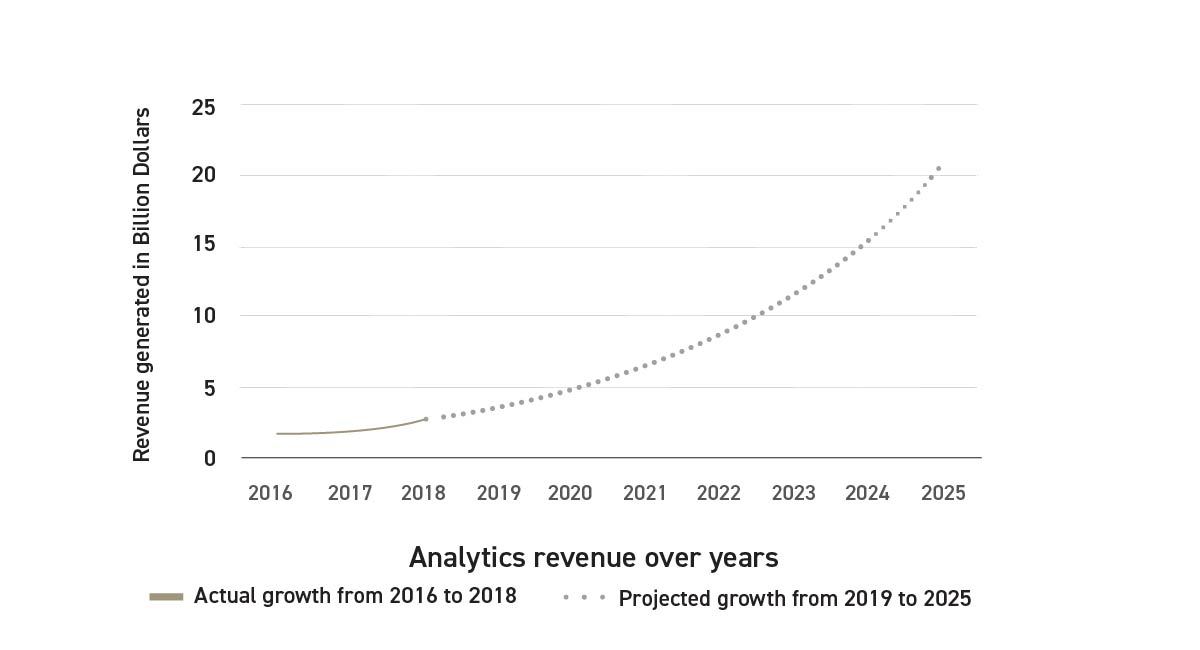 Source: Analytics India
Do you know that this year over 16,000 freshers have been hired in the analytics workforce of India? That's an increase by 33% from last year's 12,000! Join the big data bandwagon with a professional certificate from this reputed data analyst training institute in Delhi. One of the unique features of this data analyst course in Gurgaon is that it includes trainers who are industry-experts in this field and hence bring with them excellent domain experience.
References:
digitalistmag.com/cio-knowledge/2018/01/03/top-10-trends-for-analytics-in-2018-05668659
360logica.com/blog/10-reasons-excited-data-analytics-2018
analyticsindiamag.com/analytics-data-science-industry-in-india-study-2018-by-analytixlabs-aim
getcloudcherry.com/blog/competition-customer-experience
Interested in a career in Data Analyst?

To learn more about Data Analyst with Advanced excel course – Enrol Now.
To learn more about Data Analyst with R Course – Enrol Now.
To learn more about Big Data Course – Enrol Now.

To learn more about Machine Learning Using Python and Spark – Enrol Now.
To learn more about Data Analyst with SAS Course – Enrol Now.
To learn more about Data Analyst with Apache Spark Course – Enrol Now.
To learn more about Data Analyst with Market Risk Analytics and Modelling Course – Enrol Now.