Of late, in spite of trending insurgence of cutting edge technology tools, SAS remains one of the most popular, in-demand programming languages for advanced analytics. It's been more than two decades, yet it didn't lose its importance in ruling the data science market. This shows how flexible this pioneering analytics tool is, and how adaptable it is in its functionality that it stood strong through the test of time and development.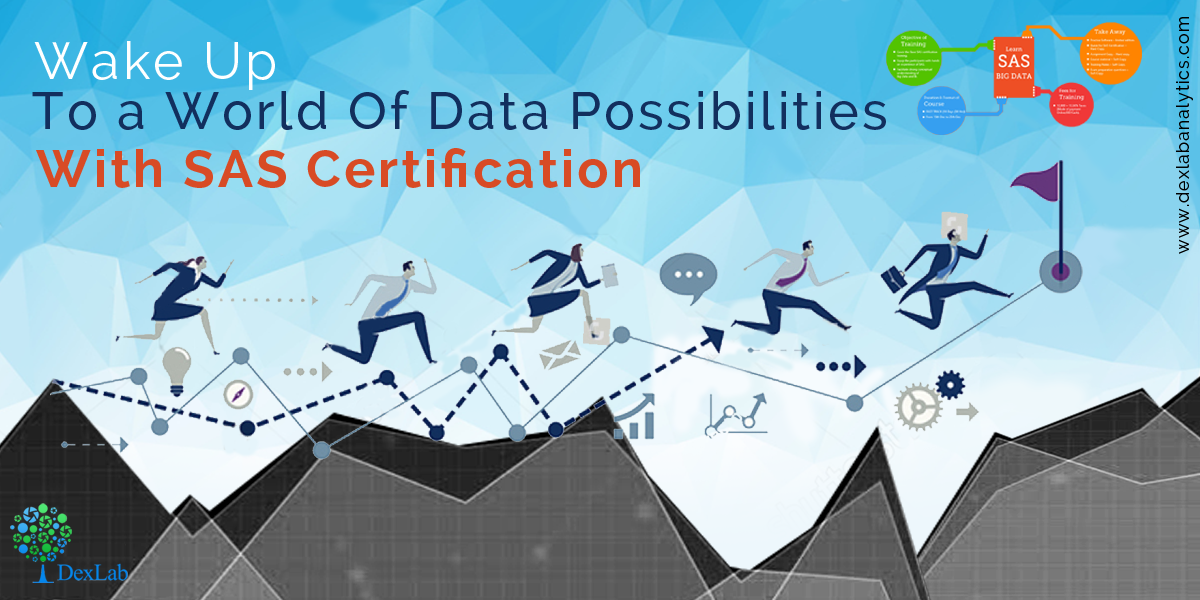 Possess the Right SAS Skills, Be In Demand
Organizations are utilizing the perks of advanced analytics inside out. They are realizing that not only big data analytics has secured a niche area of concentration for itself, but it has strived to be an indispensable part of any organization that is on its walk to success.
As a result, the leading job portals are overflowing with job positions demanding SAS skills – undeniably, R and Python are popular open-source tools, efficient and effective in data processing and performing management and analysis, but it is SAS that is a real deal-breaker. The cream of the job is reserved for the supreme candidates who are blessed with this advanced expertise – though your company specializes in a multiple programming languages, yet they will regard SAS as a single, all-encompassing programming language of this epoch.

For Data Handling, SAS is Ideal
SAS is the tool that is able to read data from a large pool of databases, and as a matter of fact, it is unparalleled in data handling. So, possessing this advanced skill-set in your CV will automatically empower you with the excellence at par attracting the scorn of your competitors. It nurtures the ability of practicing parallel computation along with data processing on RAM. As a result, whether it's complex simulations or for simply determining the probability of distribution of data, this incredible data analytics tool can attain crucial data driven insights in a jiffy fueling company success story.
Easy Manipulation of Functionalities
Equipped with a superior software system and excellent graphical capabilities, SAS is the next-gen, must-have tool to possess. In the beginning, it may appear to pose some challenges in customizing the functionalities, but with in-depth SAS training in Gurgaon, this problem might be mitigated. A reliable SAS training institute will help you guide properly through taking you down the numerous lanes of possibilities and aid you achieve the best skill training. 
SAS Is Arguably the Most Reliable
In situations where large scale project handling is called for, and a lot is at stake, one can just not rely on any untested strategy or technique, because experiments don't work in real-time analysis. SAS technology is robust, high on functionality and comprises a complete set of tech support and assurance. Though owing to a completely closed system, it scores low when it comes to evolving its technologies with time in this highly volatile industry, yet it is one of the most reliable data science technology look up to.
But of course, SAS is the most expensive tool to seize. Once a company installs it in its system, they no more need to worry about functionality or achieving results. From aiding in the operation to adopting and adapting new technologies and dealing with contractual intricacies and stuffs like that, SAS takes care of everything and more!
Get yourself SAS certified from DexLab Analytics today!
Interested in a career in Data Analyst?

To learn more about Machine Learning Using Python and Spark – click here.
To learn more about Data Analyst with Advanced excel course – click here.
To learn more about Data Analyst with SAS Course – click here.
To learn more about Data Analyst with R Course – click here.
To learn more about Big Data Course – click here.