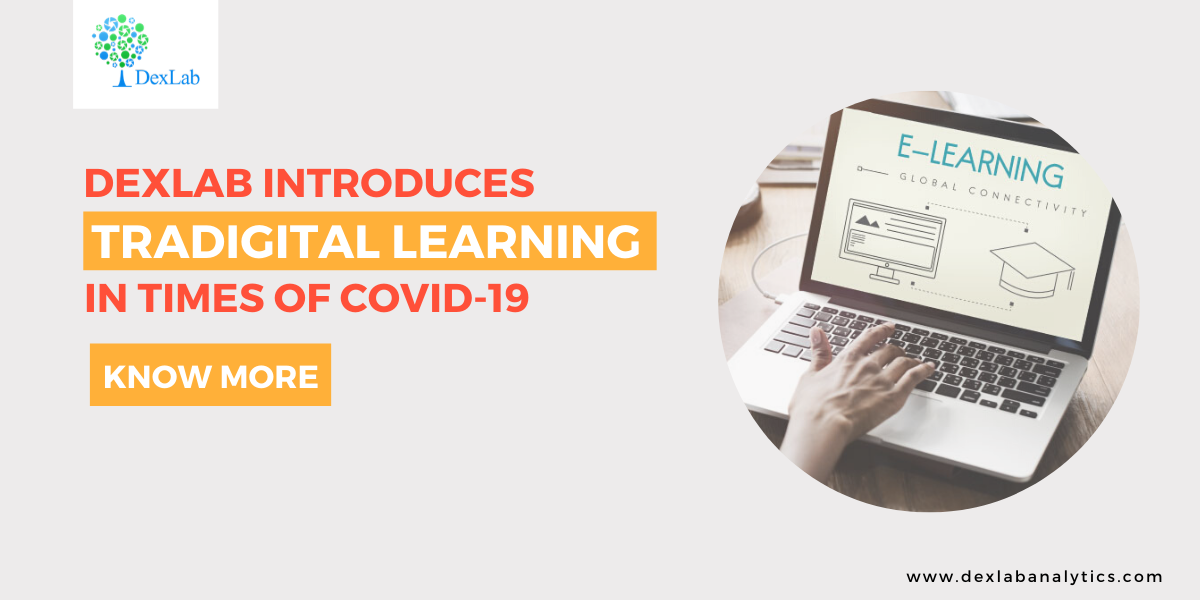 There has been an outbreak of the Coronavirus worldwide pandemic. As an organization, DexLab Analytics is committed to ensuring overall safety of the community we live and breathe in.
Temporarily, DexLab Analytics as a learning destination is now moving into the Tradigital Learning format to keep you industry ready for your future career path and to provide you the best training in the industry.
Tradigital (Online) Classes
As the word Tradigital suggests, it is a combination of both the traditional and digital way. We will continue providing you with learning material in classroom style but through an online platform. Basic but stable internet connectivity will suffice for such sessions.
Classroom Learning From Home
The team at DexLab Analytics will be sending you a session link, 15 minutes prior to every session. You just have to click on the link and enter the session. Just like in the classroom session, you will be viewing and listening to your trainer on screen.
Clear Doubts
In case of a doubt in an ongoing class, just like in classroom training, you can un-mute yourself and speak up. Your trainer will respond. There is a chatbox for queries. You can also email us your queries. Class comprises 8-14 students only so that it is easy for you to participate.
Post COVID -19
The team of seasoned industry professionals at DexLab Analytics is going to ensure you have a seamless learning opportunity. Once the situation is under control we will shift back to our classroom training at our Gurgaon location as we were.
We wish you well. Stay positive. Stay safe.
If you wish to take up a Demo Session before signing up for the module, Kindly request back to Book Yourself A Slot with your contact information for the same or call us at 📱 +91 931 572 5902
Visit Our Site for a Catalogue of The Best Courses Online.

.