Last year was the year, which saw artificial intelligence, went mainstream.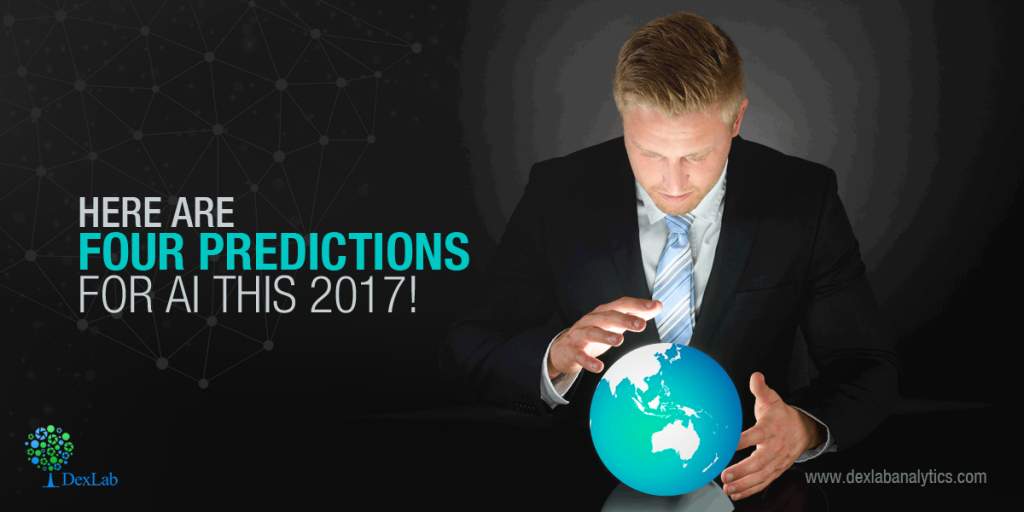 By that, we do not mean just getting filtered raunchy photos on Twitter or getting the fake news suggestions on Facebook.
Here is what to look for in Artificial Intelligence for this New Year:
Driven by unprecedented financial support (along with a growing open source ecosystem), founders have been delivering artificial intelligence start-ups at a record high rate.

GE, Google, Intel, Microsoft, Facebook, Apple, Salesforce and Samsung, and several other name brands made rigorous AI investments last year.

There are now five million homes, which, are talking about their music and shopping choices with the help of Alexa from Amazon.

There is a whole new department of U.S. Department of Transportation Committee for self-driving cars. Even a few years ago, there were people talking about 2025 or so for the accessibility of self-driving cars (of level 5 autonomy), but this is a reality now, much before we could reach 2020. It is also amazing to think that self-driving cars may whittle down the 1.2 million annual deaths from automobiles.

Also in other interesting news, two AI unicorns just grew their horns, the Cylance in Silicon Valley and iCarbonX in China.

Also more than one-fifth of the MIT 50 smartest companies list, include AI as a core approach these days.