Chances are if you found your way into this blog, then you are very well familiar with R programming, it is an open-source statistical and data mining programming language. Though a relatively new id around the block it is slowly catching up to its other commercial counterparts like those of SAS and SPSS. Many data analyst even believe that R programming will eventually replace other paid languages that are currently of choice for data analysts for modelling purposes.
Why so?
The main reason we believe is solely for commercial purposes. Many organizations are already questioning the massive amount of annual cost of other commercially available data analytics tools for their statement in the P&L statements. Furthermore this ongoing trend has escalated with the presence of R as a free and feasible replacement.
R programming is a highly advanced language with more than 5000 add-on packages for assisting in data management and analysis. A majority of senior analysts and analytics leaders have already begun polishing their R Programming skills. So, being one of the premiere R programming training institutes in India, we took it upon ourselves to find out and list the books and online resources which will help you to update your R programming skills.
To keep yourself updated with any subject or field of interest, it is important that you find multiple resources for self-learning. Why so?
Self-learning involves non-linearity:
Ordinary humans are obsessed with linearity. Just see our houses, furnishings, cabinets, photo frames or even television sets. See the resemblance? The reason behind our obsession with linearity is that it is simple. But it is definitely not natural.
We like linearity yet things outside our house is filled with non-linearity. Like the trees, rivers, mountains, and even the human body all these follow a non-linear pattern along with dynamics. But the mode of education in all our schools and colleges are usually based on a linear path.
But self-learning is not like school or college education, it is highly non-linear as it is driven by purpose and need. So, any self-learner finds themselves hopping from one book to another, from one chapter to another as well as the internet.
So, without further ado, let us get to some amazing free online resources for learning or staying updated with R Programming:
R for Everyone: Advanced Analytics and Graphics – Jared P. Lander
This is one of the books where you will find no extra fluff of literary gimmicks. Jared P Lander in his book did not waste any time on basic graphics which comes preinstalled with R. He jumps headfirst in to the ggplot2 package. This is a more advanced and sleek graphical package. The tone of the book is pretty much preset which is that don't go about learning things that you will never use in real life scenarios later. For a fast paced and immediately advanced glimpse into the world of R we would highly recommend this book if your grey cells can muster it!
R in Action – Robert Kabacoff
Another great book to start learning R on one's own… Showing his true data analyst prowess Robest Kabacoff the author of this book has done an amazing job as this book is organized immaculately with a friendly and crisp presentation.
The R Book – Michael J. Crawley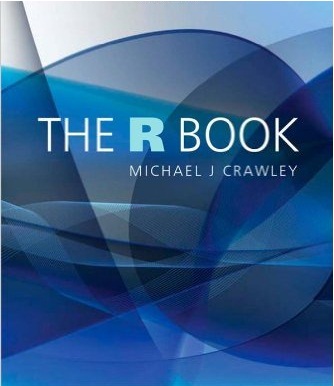 This is massive book with more than a thousand pages with a vast coverage. The R Book is almost similar to the Bible for the world of R. The book is gradual progression of information where it starts with chapters that delve into simple concepts in R and then gradually leads up to highly advanced and subjective topics.
The book consists of dedicated chapters in diverse topics such as graphics, data-frames, Bayesian statistics, structural and survival analysis. And we believe that this is a book that must acquire a prized position for all aspiring R Programmers, while the thickness of the book could be a little intimating for beginners.
In conclusion, if you are anxious in starting a R Programming course then let us help you realize that R and Excel has some common parallels. These above online resources for R programming are quite powerful hence the huge amount of functions available with R may not seem as challenging as they might look initially.
Interested in a career in Data Analyst?

To learn more about Data Analyst with Advanced excel course – click here.
To learn more about Data Analyst with SAS Course – click here.
To learn more about Data Analyst with R Course – click here.
To learn more about Big Data Course – click here.