The job of a data analyst or scientist revolves around gathering a bunch of disorganized data, and then using them to build a case through deduction and logic. Finally, following that you will reach a conclusion after analysis.
Below quote from Sherlock Holmes is relevant –
"When you have eliminated the impossible whatever remains, no matter how Improbable it is must be the truth."​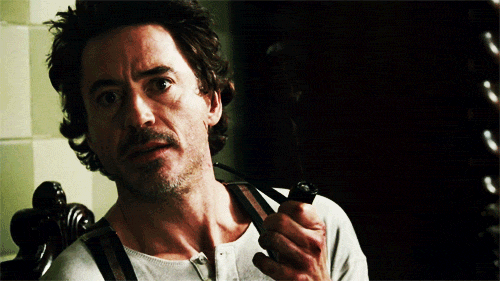 He always started each case by focusing on the problem.
The problem would sometimes arrive in the form of a letter, sometimes as an item in the newspaper, but most often, it would announce itself by a knock at the door. The client would then present the mystery to Holmes and he would probe the client for salient information. Holmes never relied on guesswork or on assumptions. For Holmes, each new case was unique, and what mattered were reliable and verifiable facts about the case. These gave the investigation an initial focus and direction.
Deduction, Reasoning & Analytics
"It is a capital mistake to theorize before one has data. Insensibly one begins to twist facts to suit theories, instead of theories to suit facts."
Similarly a data analyst is expected not to assume or formulate theories, which can make the reasoning biased. In his stories, Sherlock Holmes demonstrates his keen powers of observation and deduction from data in front of him. He can decipher how the light enters in Watson's bathroom based on how his beard is shaved; he attests one person has lived in China from one of his tattoos; he discovers previous financial situation of a man who he had never seen before just looking to the hat the man had just used.

A data scientist has powerful computational and statistics tools that help him finding patterns amid so much data.
In the end, a data analyst's introduction can be similar to what Sherlock said:
"My name is Sherlock Holmes. It is my business to know what other people do not
know."
–Team Cosmos
You can learn more about Data analysis by taking up Data analyst certification courses. DexLab Analytics also offers Business analyst training courses.
Interested in a career in Data Analyst?

To learn more about Machine Learning Using Python and Spark – click here.
To learn more about Data Analyst with Advanced excel course – click here.
To learn more about Data Analyst with SAS Course – click here.
To learn more about Data Analyst with R Course – click here.
To learn more about Big Data Course – click here.