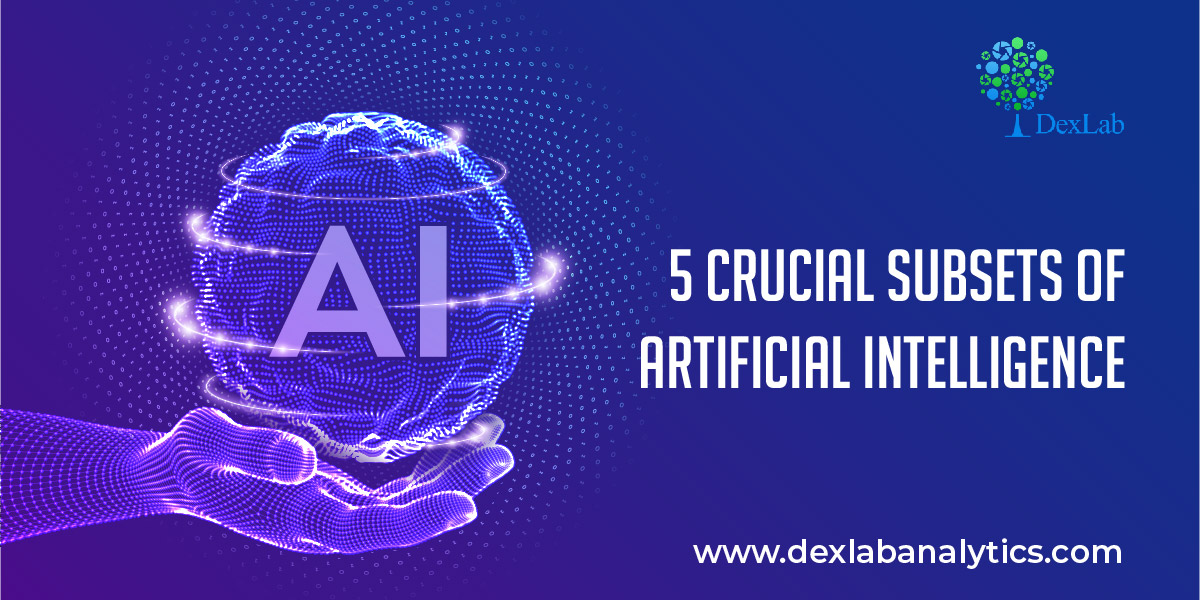 As simply as can be said, artificial intelligence is a machine's ability to replicate human intelligence and accept new inputs and perform tasks on them like human beings, learning from experience. The term was coined in the 1950s but it has today come to significantly become popular in relation to large data sets and new advanced algorithms.
AI has become the most revolutionary advancement in computing science and it is powering all sectors of the economy from banking to healthcare and agriculture today. There are many sciences branching out of artificial intelligence like machine learning, deep learning, neural networks, computer vision and robotics. Let us learn a little about each of these.
Machine Learning
Machine Learning, a crucial subset of artificial intelligence, is the machine's ability to learn from experience with no need for human intervention explicitly. It is the most widely used form of AI in the market today. Machine Learning refers to the computer programs that are fed data, learn from them and use this experience to take intelligent decisions. Machine Learning is used in analysis, fraud detection and GPS based predictions to name a few. 
Neural Networks
Neural networks are a bunch of algorithms modelled after the neural networks that make up the human brain. They are designed to absorb and assimilate and interpret sensory data through labelling or clustering row input. The patterns they sense and interpret are in the form of numerical data, a format all text, images or even sounds must be translated into for a computer to understand. They help label, cluster and classify data based on similarities in the input fed.
Deep Learning
Deep Learning is a technique of machine learning that uses neural networks to learn up the way humans do – by example. And it does them accurately. It is the science behind driverless cars that can distinguish a lamppost from a person. Deep learning requires a large amount of labelled data sets to be able to work and effective and substantial computing power. Deep Learning finds its applications in aerospace technology, healthcare and driverless locomotives industry among others.
Robotics
A robot is a machine capable of sensing and interpreting and interacting with its environment. Robots have become much smarter and intuitive, thanks to artificial intelligence. Robotics is an interdisciplinary field of science and engineering that is powered by a consolidated science of mechanical engineering, electrical engineering, computer science, and algorithms. Robots are used in automobile manufacturing and used to move objects in space or related fields.


Computer Vision
Computer Vision is the field of study that seeks to enable computers to "see" virtually like the human eyes do. A computer learns by labelling or classifying various objects, albeit much faster than human beings. Its goal is image classification and recognition. The Internet is inundated with pictures and photographs. In order to search for these images, the computer system needs to know what is in them. This is where the technology of computer visions comes in.
So you see how vast the scope of artificial intelligence really is. It is a science unto itself. To learn more about the science, professionals are increasingly joining artificial intelligence training institutes across the world. DexLab Analytics, the institute that brought this article to you, is a premiere artificial intelligence training institute in Gurgaon.

.