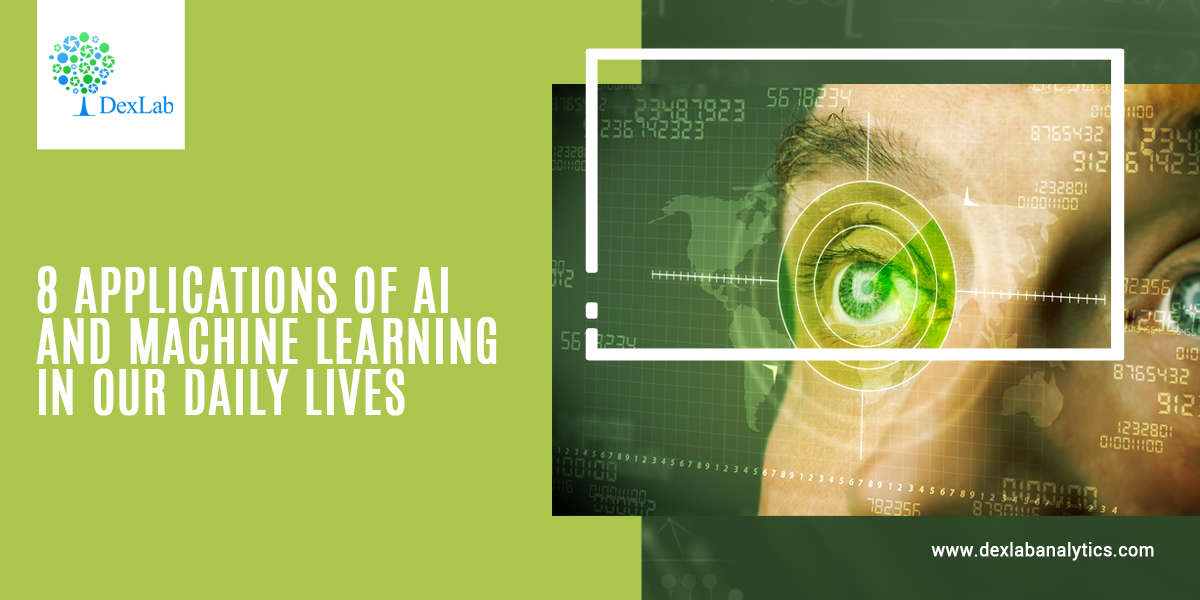 Artificial intelligence (AI) and machine learning are today thought to be one of the biggest innovations since the microchip. With the advancement of the science of neural networks, scientists are making extraordinary breakthroughs in machine learning through what is termed as deep learning. These sciences are making life easier and more streamlined for us in more ways than one. Here are a few examples.
1. Smart Gaming
Artificial Intelligence and Machine Learning are used in smart gaming techniques, especially in games that primarily require the use of mental abilities like chess. Google DeepMind's AlphaGo learnt to play chess, and defeat champions like Lee Sedol (in 2016) by not only studying the moves of masters but by learning how to play the game by practising against itself innumerable times.
2. Automated Transportation
When we fly in an airplane, we experience automated transportation in the sense that a human pilot is only flying the plane for a couple of minutes during take-off and landing. The rest of the flight is maneuvered by a Flight Management System, a synchronization of GPS, motion sensors and computer systems that track flight position. Google Maps has already revolutionized local transport by studying coordinates from smart phones to determine how fast or slow a vehicle is moving and therefore how much traffic there is on a given road at any point of time.
3. Dangerous Jobs
AI technology powered robots are taking over dangerous jobs like bomb disposal and welding. In bomb disposal, today, robots need to be controlled by humans. But scientists believe there will soon come a time when these tasks would be completed by robots themselves. This technology has already saved hundreds of lives. In the field of welding, a hazardous job which entails working in high levels of noise and heat in a toxic environment, robots are helping weld with greater accuracy.


4. Environmental Protection
Machine Learning and artificial intelligence run on big data, large caches of data and mind boggling statistics generated by computer systems. When put to use in the field of environmental protection, these technologies could be used to extract actionable solutions to untenable problems like environmental degradation. For instance, "IBM's Green Horizon Project studies and analyzes environmental data from thousands of sensors and sources to produce accurate, evolving weather and pollution forecasts."
5. Robots as Friends
A company in Japan has invented what it calls a robot companion named Pepper who can understand and feel emotions and empathy. Introduced in 2014, Pepper went on sale in 2015 and all the 1000 units were sold off immediately. "The robot was programmed to read human emotions, develop its own, and help its human friends stay happy," a report says. Robots could also assist the aged in becoming independent and take care of themselves, says a computer scientist at Washington State University.
6. Health Care
Hospitals across the world are mulling over the adoption of AI and ML to treat patients so there are reduced instances of hospital related accidents and spread of diseases like sepsis. AI's predictive models are helping in the fight against genetic diseases and heart ailments. Also, Deep Learning models which "quickly provide real-time insights and…are helping healthcare professionals diagnose patients faster and more accurately, develop innovative new drugs and treatments, reduce medical and diagnostic errors, predict adverse reactions, and lower the costs of healthcare for providers and patients."
7. Digital Media
Machine learning has revolutionized the entertainment industry and technology has already found buyers in streaming services such as Netflix, Amazon Prime, Spotify, and Google Play. "ML algorithms are…making use of the almost endless stream of data about consumers' viewing habits, helping streaming services offer more useful recommendations."
These technologies will assist with the production of media too. NLP (Natural Language Processing) algorithms help write and compose trending news stories, thus cutting on production time. Moreover, a new MIT-developed AI model named Shelley "helps users write horror stories through deep learning algorithms and a bank of user-generated fiction."
8. Home Security and Smart Stores
AI-integrated cameras and alarm systems are taking the home security world by storm. The cutting-edge systems "use facial recognition software and machine learning to build a catalog of your home's frequent visitors, allowing these systems to detect uninvited guests in an instant." Brick and Mortar stores are likely to adopt facial recognition for payments by shoppers. Biometric capabilities are largely being adopted to enhance the shopping experience.
Key Takeaway
AI is no longer the domain of fiction. It's our new reality and is it no surprise then that it is revolutionizing our lives. Deep learning training institutes and Machine Learning courses in India along with Artificial Intelligence courses in Delhi abound because India too is attempting to make the most of the AI revolution.

.