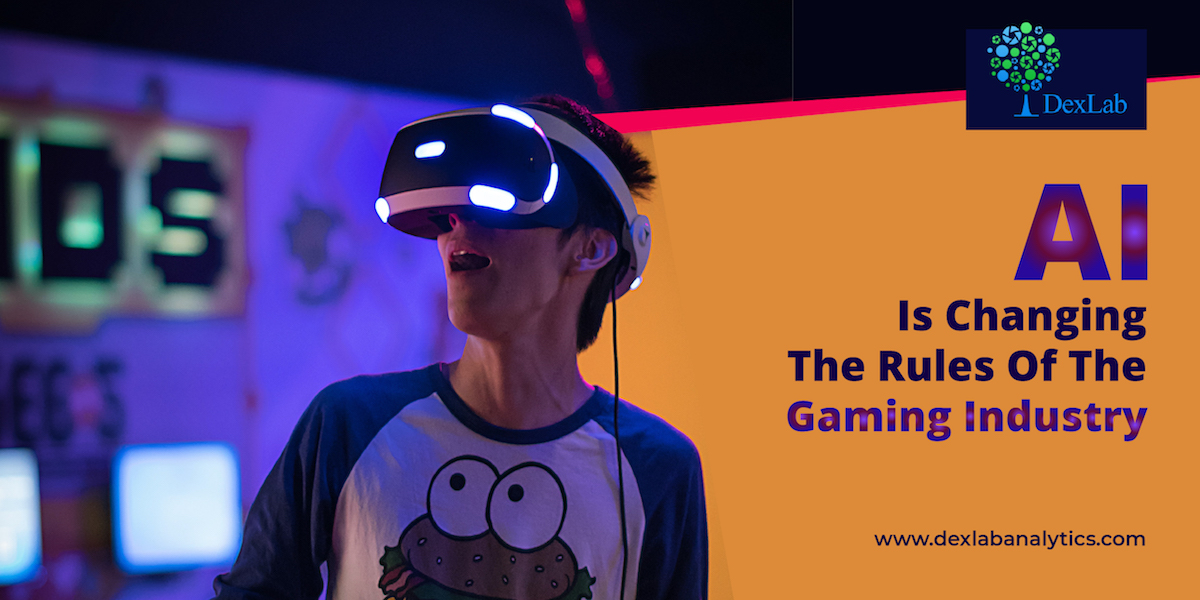 The world of gaming has many tricks up its sleeves to lure avid gamers into spending hours in a virtual world that challenges their skill and intellect to overcome cleverly devised obstacles.  The high a gamer experiences crossing multiple levels and unlocking 'achievements' is incomparable. Game developers spend hours brainstorming ways to create simulations that get as real as possible. AI, the groundbreaking technology that has its core in simulating human intelligence, is no doubt should be the most sought after solution the gaming industry needs to revolutionize the gaming experience across multiple platforms.
 AI integration in gaming: What to expect?
Powerful visuals
One of the core elements of great gaming experience has to be the visuals, games that have appealing visuals and great simulation draw more gamers. the design team keeps on working on graphics to improve the visual quality. AI integration could be a great savior here as, it can learn from the data and could predict the expectation of the gamers and come up with game environments, characters that are as close to reality as possible. The smart algorithms could effortlessly simulate human movement and expression by observing them in reality and thereby create better virtual characters and environment. The designing process could take less time as the entire process could be automated, but developers should have a background in deep learning for computer vision course to create the ultimate magic.
Smarter gaming experience
The game developers relentlessly try to create a smart experience for the gamers, a feat they could easily achieve by implementing AI technology. By enabling voice and sound recognition, pattern recognition the games can be more futuristic. With reinforcement learning, the game characters would be able to evolve on their own as they would be learning from their own actions and later they would modify themselves without any intervention.
Enhanced gaming experience
When it comes to games there are plenty of options available in any genre of gaming. However, gamers prefer those games that offer a complete package of experience including attractive visuals, engaging ambiance, interactive features. All of these could be achieved with AI and furthermore, the customization of the game being played could also be done in real-time thus enabling the player to get a completely immersive experience. The integration of AI certainly can make things more intuitive.
Realistic games
The initial stages of gaming visuals and the awe that it evoked have become a thing of the past. Today game developers can take things into a futuristic world with just one twist of AI. Indeed the augmented reality is now a part of the gaming experience that no gamer wants to miss out on.  The game developers are applying 3D visualization, simulation with keen detailing as the gamers now crave for life-like ambiance. Furthermore, the games are now sharper and could respond to the moves being made by the gamer in real-time.


Games on your devices get an edge
Even though gaming is a universally loved and shared phenomenon, not everybody has access to cool gaming consoles. Smart devices that we have like our mobiles and tablets are the devices that are probably more used for playing multiple games. However, those who have played across both platforms would agree to the fact that mobile gaming is not the same. There are some limitations and smart AI algorithms are now being applied to address those specific issues and design games that are not only visually appealing but also interactive in nature.
The gaming industry is moving at a fast pace with AI technology, the merger is beneficial and promises a brilliant gaming experience for future gamers. Building a career in this field is a great idea and if you could upgrade yourself with a course like artificial intelligence certification in delhi ncr, then the sky is your limit.

.