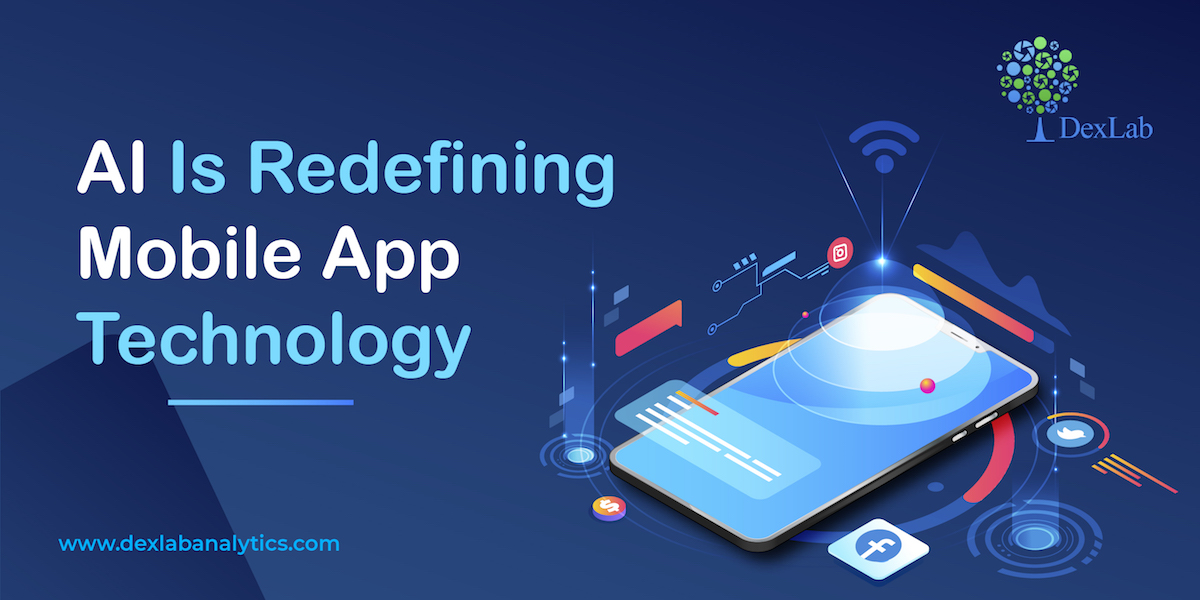 Gone are the initial days of mobiles that weighed like brick. Over the last decade, mobile phones have re-emerged as Smartphones which are reshaping our lives. Whether the way we stay connected, or, carry out tasks or, say even choose to entertain ourselves, the smart devices are changing the way we function.
Today's Smartphones are loaded with apps designed to make life hassle-free and fun for us. From gaming apps to fitness apps to shopping apps, we have apps for everything. AI technology that is now seeping through every pore of our existence is impacting the way mobile apps are made and their perfect confluence is making us hopeful for a smarter future. App developers might consider updating themselves with artificial intelligence course in delhi, to stay ahead in the game.
The leading smartphone manufacturers such as Huawei,  Apple, are implementing AI, machine learning technology in the phones to make this device future-ready.  The built-in AI in Smartphones is indeed changing the ways these smart devices function. So, how exactly AI is making the impact on mobile app technology and to which effect?
Smart cameras
Who needs to invest in a DSLR, when you have all the features necessary packed into your Smartphone camera? With smart filtering, picture enhancement capabilities being available thanks to smart AI algorithms, all you need is your phone to click that perfect shot. It no longer matters whether you are taking photos in the dark, or, the background of your subject is chaotic or, completely hideous. The smart editing features would transform your images in no time.
Smart search
Using your Smartphone to conduct a quick search on Google is something you probably do without even giving the process a single thought. Technology has advanced to a degree thanks to AI, that now instead of putting in a text query or, a voice query, you can move straight to visual search. This enhances your search experience, as sometimes you might not know the exact search term, and visual search can be a great aid for you.
Smart translations
Just imagine having Baidu on your phone, the search engine that does translation in real-time, so, having an app on your phone that does the same can be a life-changing experience for you. The available apps do the translation job well but, they do require you to have a continuous internet connection. With AI algorithms taking things further, these translations can be done in real-time without the obligation of having access to the internet.
Smart facial unlocking
 As soon as Apple introduced the world to its revolutionary face unlock feature, the other giants entered the race to make this feature available to their users. They have done a great job too, now a good Smartphone has the smart face unlock feature and this technology is an AI miracle that we are taking advantage of. Image recognition technology is moving fast and advanced research work is going to push it to another level. Now there are hand-free gestures available.  The algorithms are now smart enough to recognize a face even if its appearance has changed. Users can expect nothing but, a smooth face unlock feature that keeps their device secure.


Smart authentication
The availability of Smartphones is leading us to execute all our tasks using the device. From mobile banking to shopping all financial activities are being conducted online, the phone also contains valuable data that is vulnerable. AI algorithms can secure the device and keep the hackers and cyber crimes at bay while keeping the user data safe. Biometric authentication reaches a new level with AI, keeping the security threats away while staying user friendly.
The future of mobile apps looks brighter as AI-enabled solutions make data security a priority while making the apps more convenient and versatile. There is a already a big demand for professionals who are proficient in AI technology, so approaching a deep learning for computer vision training center in Delhi NCR, would be a timely move for an aspiring developer.

.