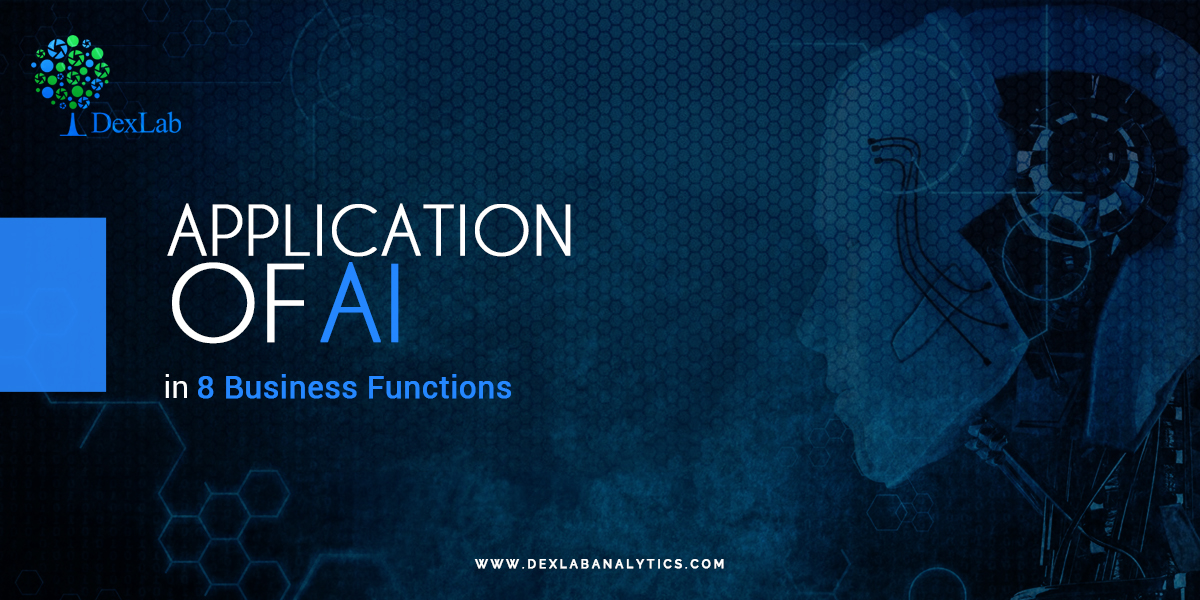 Artificial Intelligence has made advancements in various sectors of the economy. But it has not yet taken the business world by storm. Business leaders, however, are excited about implementing AI in their companies' business functions to start reaping its benefits. Here is a list of ways in which AI and machine learning will impact business functions across the globe.
Marketing
AI can assist in working out business strategies as well as implementing them. "Already AI sorts customers according to interest or demography, can target ads to them based on browsing history, powers recommendation engines, and is a critical tool to give customers what they want exactly when they want it," says a report. Also, AI is being used as a marketing tool in the form of chatbots. These chatbotshelp solve problems, suggest products or services, and support sales. Artificial intelligence also helps marketers build and make adjustments to marketing campaigns according to consumer behavior analyzed accurately by AI systems.
Sales
AI improves sales functions by improving forecasting, predicting customer needs, and improving communication.
Research and Development
AI can help analyze a large amount of information in industries like healthcare, pharmaceuticals, finance, and more. It can help us research problems and find solutions to them efficiently and accurately. "AI can automate many tasks, but it will also open the door to novel discoveries, ways of improving products and services as well as accomplishing tasks. Artificial intelligence helps R&D activities be more strategic and effective."
IT Operations
Also known as AIOps, AI for IT operations is the application of AI and machine learning to IT operations in an organization. "AI is commonly used for IT system log file error analysis, with IT systems management functions as well as to automate many routine processes."AI helps alert the IT team so they can fix problems before the IT systems crash. AIOps helps the IT component of businesses improve system performance and services.
Human Resources
AI can help human resource acquisition by effectively scouting for talented workers and prospective hires. "AI can help human resources departments with data-based decision-making and make candidate screening and the recruitment process easier. Chatbots can also be used to answer many common questions about company policies and benefits."


Contact Centers and Customer Experience
The contact centers of an organization serve as important points of data collection "that can be used to learn more about customers, predict customer intent, and improve the "next best action" for the customer for better customer engagement." The unstructured data collected from contact centers can also be studies and analyzed by machine learning systems to uncover customer trends and then improve products and services. Also, AI helps improve customer experience by offering loyalty points to customers and recommending what they can shop for according to their preferences.
Manufacturing
Companies like Heineken use data analytics at every stage of the manufacturing process from the supply chain to tracking inventory on store shelves. "Predictive intelligence can not only anticipate demand and ramp production up or down, but sensors on equipment can predict maintenance needs. AI helps flag areas of concern in the manufacturing process before costly issues erupt."
Accounting and Finance
Human finance professionals will be freed of repetitive tasks so they can focus on more serious activities while the use of AI in accounting will reduce errors. "AI is also able to provide real-time status of financial matters to organizations because it can monitor communication through natural language processing."
To know more, do peruse the DexLab Analytics website. DexLab Analytics is a premiere artificial intelligence training institute in Gurgaon.

.