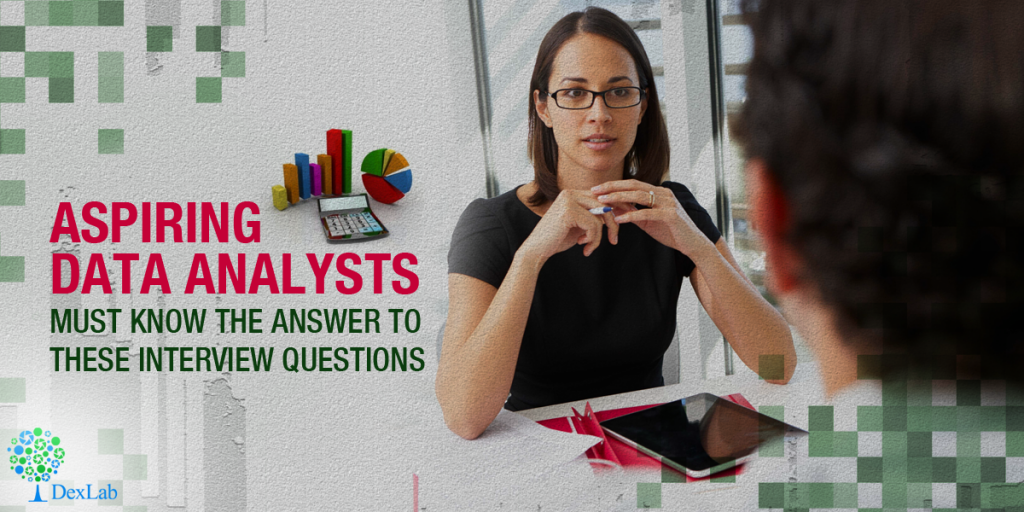 You have recently completed Data analyst certification and are hunting vigorously for a job as a data scientist. But the prospect of sitting for such an important job role at a corporate firm in front of a room full of C-suite interviewers is an intimidating prospect. But fear not as we at DexLab Analytics have got you covered both inside the class room as well out.
This megatrend on Big Data analysts started first in 2013, when the leading universities of the world began to realize the gap in between the demand and supply of Big Data professionals. And soon several , Data analyst training institutes cropped up here and there and rooms transformed into classrooms with several students being keen to learn about the steps to handle Big Data  and to join the ranks of data scientists which is a highly sought after profession of these days.
This blog will be particularly of interest to those newly minted personnel who have recently walked out with a degree from a Data analyst training institute in Delhi or some other city in the country.

Here are the most common interview opening questions asked to data analysts:
Describe your idea of Big Data: there is a possibility that one will be interviewed by an HR, a business end executive, and an IT expert. And each of them will ask you to explain what your version suited to them. So, you must be prepared to answer how this analysis discipline works to offer valuable business insights.

You have developed a Big Data model but unfortunately your end users do not understand the model and cannot use it to produce results. How can you communicate and explain the user to get your point through to him? Focus on your communication skills and always think before you answer with proper structuring of your thoughts. Remember that all the interviewers at every level will pay close attention to your communication skills. A good idea can be to test your theories out in a hypothetical situation.

Describe the challenges you have encountered with Big Data. It is evident that Big Data does not always work as the experts advertise it. So, remember to be prepared for answering all questions related to Big Data processing problems. A straightforward, fact-based manner is strongly recommended and be prepared to answer with a closing discussion of what you learnt from that experience and how it has helped you understand Big Data processes better.
In closing thoughts always do your background research and find as much as possible about the company you are interviewing. And be especially prepared to have your IT competencies tested during the IT round.
DexLab Analytics has started a new admission drive for prospective students interested in big data and data science certification. Enroll in #BigDataIngestion and enjoy 10% off on in-demand courses, including data science, machine learning, hadoop and business analytics.
Interested in a career in Data Analyst?

To learn more about Machine Learning Using Python and Spark – click here.
To learn more about Data Analyst with Advanced excel course – click here.
To learn more about Data Analyst with SAS Course – click here.
To learn more about Data Analyst with R Course – click here.
To learn more about Big Data Course – click here.