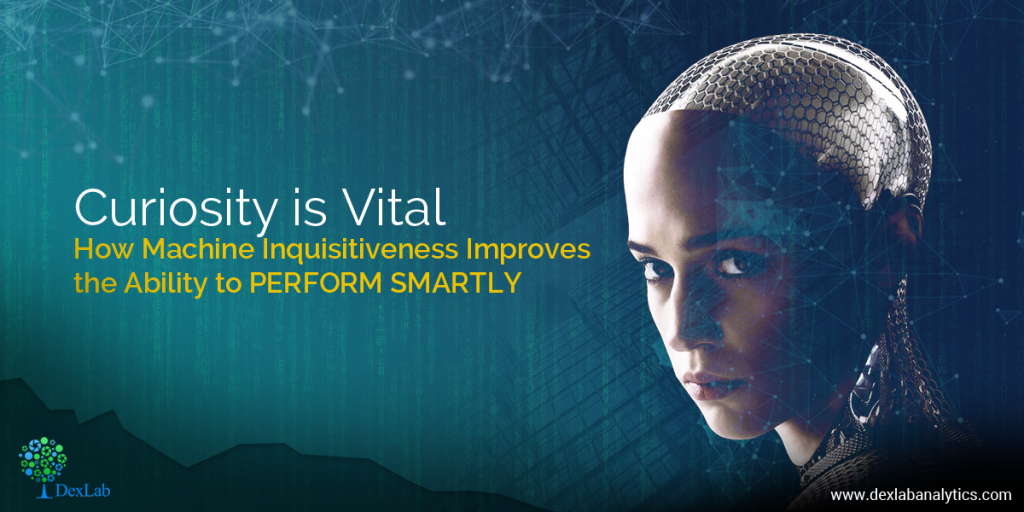 What happens when a computer algorithm merges with a form of artificial curiosity – to solve precarious problems?
Meticulous researchers at the University of California, Berkeley framed an "intrinsic curiosity model" to make their learning algorithm function even when there is a lack of strong feedback signal. The pioneering model developed by this team visions the AI software controlling a virtual agent in video games in pursuit of maximising its understanding of its environment and related aspects affecting that environment. Previously, there have been numerous attempts to render AI agents' curiosity, but this time the trick is simpler and rewarding.
The shortcomings of robust machine learning techniques can be solved with this mighty trick, and it could help us in making machines better at solving obscure real world problems.
Pulkit Agrawal, a PhD student at UC Berkeley, who pulled off the research with colleagues said, "Rewards in the real world are very sparse. Babies do all these random experiments, and you can think of that as a kind of curiosity. They are learning some sort of skills."
Like several potent machine learning techniques rolled out in the past decade, Reinforcement Learning has brought in a phenomenal change in the way machine accomplish their things. It has been an intrinsic part of AlphaGo, a poster child of DeepMind; it helped playing and winning the complex board game GO with incredible skill and wit. As a result, the technique is now implemented to imbue machines with striking skills that might be impossible to code manually.
However, Reinforcement Learning comes with its own limitations. Agrawal pointed that sometimes it demands a huge amount of training in order to grasp a task, and the procedure can become troublesome, especially when the feedback is not immediately available. To simplify, the process doesn't work for computer games where the advantages of specified behaviours is not just obvious. Hence, we call for curiosity!
For quite some time now, a lot of research activity is going around on artificial curiosity. Pierre-Yves Oudeyer, a research director at the French Institute for Research in Computer Science and Automation, said, "What is very exciting right now is that these ideas, which were very much viewed as 'exotic' by both mainstream AI and neuroscience researchers, are now becoming a major topic in both AI and neuroscience,". The best thing to watch now is how the UC Berkeley team is going to run it on robots that implement Reinforcement Learning to learn abstract stuffs. In context to above, Agrawal noted robots waste a nifty amount of time in fulfilling erratic gestures, but when properly equipped with innate curiosity, the same robot would quickly explore its environment and establish relationships with nearby objects.
In support of the UC Berkeley team, Brenden Lake, a research scientist at New York University who lives by framing computational models of human cognitive capabilities said the work seemed promising. Developing machines to think like humans is an impressive and important step in the machine-building world. He added, "It's very impressive that by using only curiosity-driven learning, the agents in a game can now learn to navigate through levels."
To learn more about the boons of artificial intelligence, and what new realms, it's traversing across, follow us on DexLab Analytics. We are a leading Online Data Science Certification provider, excelling on online certificate course in credit analysis. Visit our site to enroll for high-end data analytics courses!
Interested in a career in Data Analyst?

To learn more about Data Analyst with Advanced excel course – Enrol Now.
To learn more about Data Analyst with R Course – Enrol Now.
To learn more about Big Data Course – Enrol Now.

To learn more about Machine Learning Using Python and Spark – Enrol Now.
To learn more about Data Analyst with SAS Course – Enrol Now.
To learn more about Data Analyst with Apache Spark Course – Enrol Now.
To learn more about Data Analyst with Market Risk Analytics and Modelling Course – Enrol Now.