In the 2016 February report by Gartner, SAS bagged the top slot in its execution ability and was once again placed in the quadrant of leaders in the Magic Quadrant for Advanced Analytics Platforms.According to the description, as provided by Gartner, advanced analytics involves various sorts of data analysis through the use of quantitative methods of great sophistication like machine learning, statistics, simulation, data mining in its both predictive and descriptive forms as well as optimization.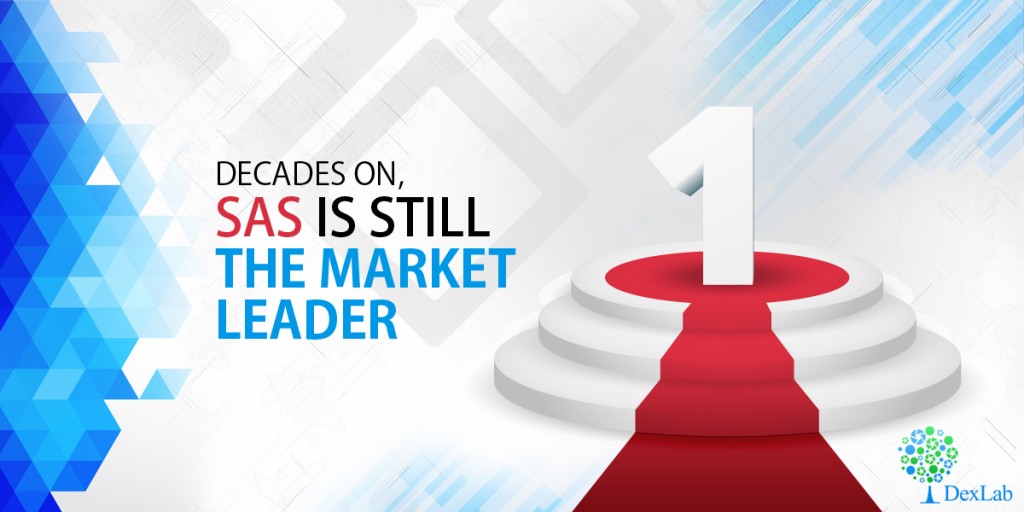 The goal is come up with insights that are unlikely to be discovered through approaching business intelligence traditionally like query and reporting.
The report further states that advanced platforms for analytics provide a comprehensive environment which develops and deploys models which might include
• Access to data that might come from various sources.
• Preparing, exploring and visualizing data.
• Building and developing models for analytics.
• Being able to put in place models while integrating them with the applications and processes of business.
• Being able to manage projects, platforms and models.
• The ability to scale up as necessary and being high on performance while both deploying and developing.
SAS Covers the Full Stack
SAS is widely recognized for its knack of continuously innovating over the period of considerable time of existence and as such the unique abilities of SAS regarding analytics is quite well known. This software provides sophisticated deep learning and machine learning abilities and readily integrates with various open source tools that comprise the arsenal kits of data scientists.
Many experts hold that SAS presents simply the best in-depth and advanced analytics product portfolio out there to be found in the market. Some of their solutions and applications are intended for particular purposes of business. Others work well for applications that are wider in range. Customers across industries make use of the advanced analytics applications of SAS to boost the revenue collected by them, improvise on the processes of their businesses as well as lower the costs incurred by the firm.
SAS is also making substantial investments in architectures that are emerging like Hadoop, integration with the cloud, in-memory processing as well as requirements which ask for modeling on a large scale.But the real challenge according to many authorities is the shortfall of skilled personnel in analytics. But here also, SAS is leading the charge for a solution through the integration of the advanced analytics of SAS along with intuitive and smart UI's which goes to great lengths to bridge the skill gap and lets business users use analytical products all by themselves.Ordinary people as data scientists are now very much possible with tools like Visual Statistics and Visual Analytics, both provided by SAS.
The advanced SAS analytics also lay stress on applications with specific purposes like SAS Fraud Management, SAS Asset Performance Analytics, SAS Cybersecurity, SAS Demand Planning and SAS Energy Forecasting amongst others.At the end we may, therefore, state that in spite of its age SAS has managed to remain as virile as ever with the software suite provided by it.
Thinking of honing your SAS analytic skills and bagging better paychecks? Enroll in a good SAS certification training in Pune offered by DexLab Analytics and make yourself SAS-ready.
Interested in a career in Data Analyst?

To learn more about Machine Learning Using Python and Spark – click here.
To learn more about Data Analyst with Advanced excel course – click here.
To learn more about Data Analyst with SAS Course – click here.
To learn more about Data Analyst with R Course – click here.
To learn more about Big Data Course – click here.