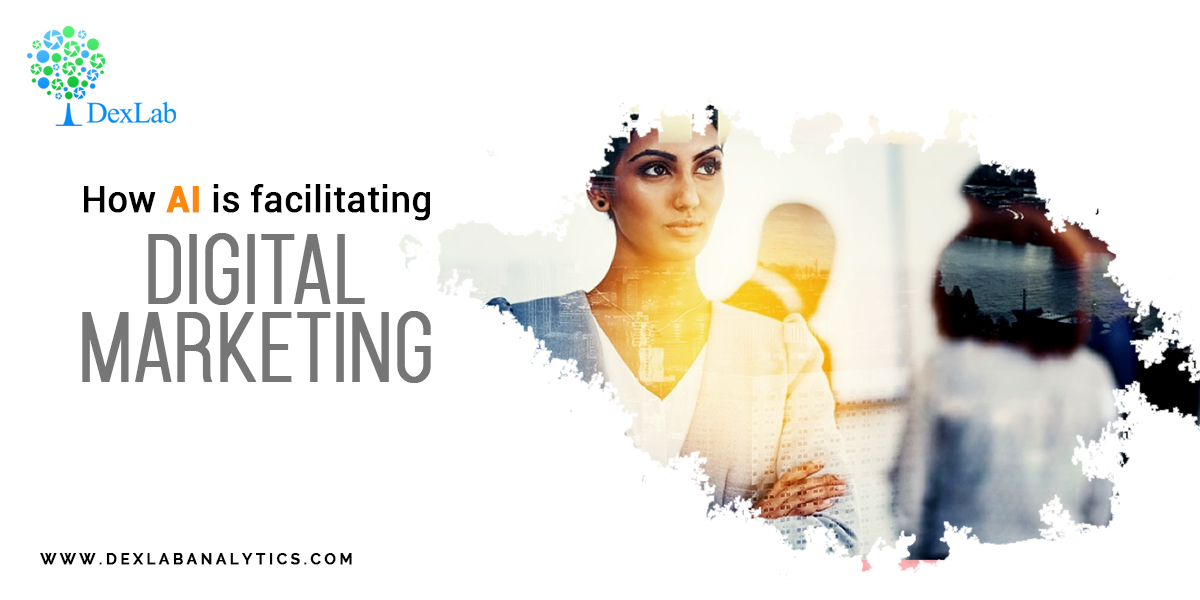 Artificial Intelligence has transformed the world of digital marketing by making it ultra intelligent and intuitive. Almost every platform used by the digital marketer is powered by some form of AI or an AI-powered machine learning model.
If we were to define what AI marketing is, according to a report by Forbes, it is a method of leveraging technology to improve the customer journey. It can also be used to boost the return on investment (ROI) of marketing campaigns.
How AI Works In Marketing Strategies
AI plays a very important role in eliminating guesswork when it comes to customer interactions online like in email marketing. Big Data Analytics, machine learning and other related processes gain insights into target audience behaviour. "With these insights, you can create more effective customer touch points."
Moreover, it is gradually automating processes that were once dependent on human beings. Content generation, PPC ads, and even web design and video marketing are all possible applications for AI marketing.
Marketing Campaigns
AI, in the world of digital marketing, can streamline and optimize marketing campaigns. "It can also eliminate the risk of human error". It acts as a support system to shore up efforts born out of human ingenuity with its data driven reports and analyses.
While AI might be able to launch a marketing campaign all on its own, human attributes like empathy, compassion and the art of storytelling are still needed to shape up the soul of an online marketing campaign.
Content Generation And Curation
"At present, content marketing has ballooned into a global industry. It's so prevalent that some refer to it as the only type of marketing." Moreover, AI powered content marketing strategies are also becoming a rage.
AI can be used potentially for both curating and generating content. Already, companies are using AI for automated content generation at a basic level. But in the long run, "AI could generate viable topics for writers, or even develop initial drafts of content based on certain parameters".
Digital Advertising
AI is also gradually transforming the way businesses advertise. In fact, today's digital advertising strategies all have a basic level of AI powered models processing them.
AI works with the help of algorithms in its systems. "These systems operate autonomously, placing the right kinds of ads in front of the right kinds of people based on complex algorithms and big data." This feature service is known as "programmatic advertising."
Chatbots
Chatbots have become the latest game changer when it comes to the marketing industry. They are the first interface customers encounter on many websites today, giving the website a human touch, excelling at answering customers' frequently asked questions.
"The key fascination with chatbots is the impact they can have on the customer experience. For some businesses, there aren't enough employees or hours in the day to answer customer queries quickly. Chatbots allow customers to help themselves."


Behavior Analysis And Predictive Analytics
More and more companies are beginning to hire data scientists and programmers for their marketing departments. There "are so many data sets (on the Internet) that humans alone can't possibly hope to analyze them all."
"Using machine learning and big data analysis, AI is able to provide businesses with deep insights into their customer(s' behaviour). Not only will businesses be able to hyper-personalize interactions, but…they'll also be able to predict future customer behaviours based on the data collected."
For more information on AI powered systems, do peruse the DexLab Analytics website today. DexLab Analytics is a premiere institute that offers artificial intelligence certification in Delhi NCR.

.