Here in this post we will discuss with inspiration from the views of insider experts about how Big Data teams and IT personnel can make sense from the right kinds of data which will ultimately allow executives to make smarter business choices and drive results for their business.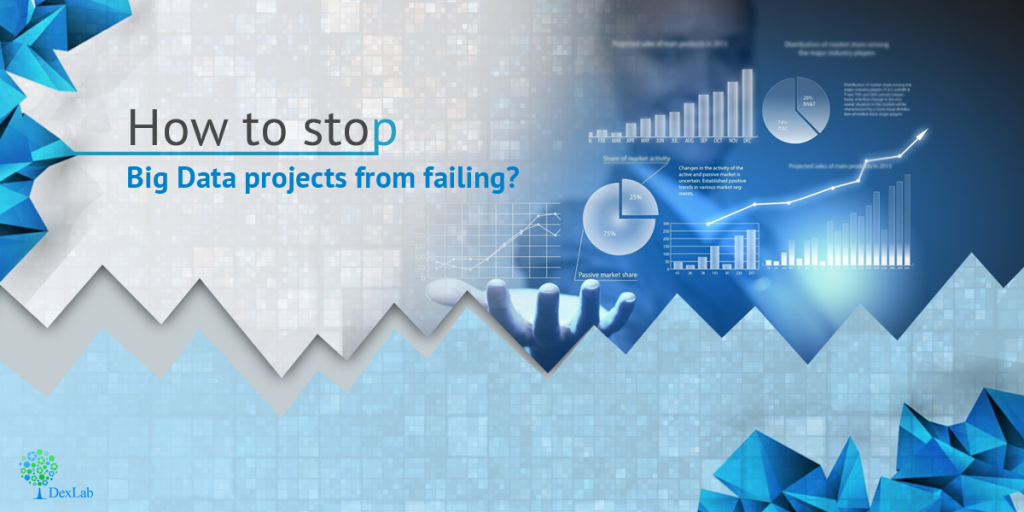 The amount of data that has been created in the last two years is much more than the amount that has been created in the entire previous history of our human kind. This has led to an explosion of data analyst training institutes popping up every now and then and welcoming students from diverse backgrounds.

But when it comes to digital business, data about an organization's customers, their internal operations, competitions and other information is growing at a tremendous rate. So, evidently there is enormous value to be unlocked. So much so, that for a typical Fortune 1000 Company only 10 percent rise in data accessibility will lead to USD 65 Million in result of additional net income.
With Big Data analytics you will be able to leverage the right data type for accurately establishing trends and to predict future outcomes. Today almost every industry seeks the benefits of data-driven intelligence, as per the IDC forecasts a large amount of expenses of about USD 50 Million will be spent on Big Data solutions and services till 2019.
With the help of Big Data analytics, businesses will be able to realize the trends and the future outcomes around customer purchase behaviour and their sentiment. For example, consider the aspect of customer churn. Businesses hate to send their customers into a less profitable product or allow them to depart. This insight is crucial for taking tailor-made actions, be it to drive revenue through personalized campaigns or to create programs for existing customers to build loyalty, which will work to enhance customer experience and will also ultimately lead to increasing the share of their wallet. Some other insights drive actions towards enhancement of products, which helps to reduce risks, improves performance and enhances operations.
The key to successful operations is to automate for generating a cost-effective and long term Big Data strategy. But 60 percent of the Big Data projects fail to go beyond the piloting phase as they get abandoned.
An important success factor to effectively using Big Data's advantages is how one operates their Big Data projects. The main considerations are the following:

Optimizing the existing infrastructure:
A massive data boom poses to be a challenge for business infrastructures, businesses need information about – how much capacity they have, and how much more they need to develop and how will they grow the infrastructure in line with their business requirements.
With proper predictive modelling CIOs are able to forecast future usage figures and also talk about the growth of infrastructure.
It is important to use the right tools to optimize the infrastructure of the organization that exists. Enterprise level capacity optimization and capacity visualization are two important variables that the right Big data hadoop certification in Delhi can bring in.
Reaching speed and scale:
Acquiring data sets from multiple sources like ERP, CRM, devices, social media and other sensors and feeding them into a big data platform manually would be highly time consuming and labour intensive which would involve integration of multiple tools and technologies.
The right automation tool enables this data influx to take place seamlessly and is essential to repeat the success of a Big Data pilot and its use case across a variety of channels.
But an automation solution requiring a lot of custom development can be in a way restrictive to achieve scale and speed. We need a system that plugs in effortlessly into a company's existing technological ecosystems.
The supply chain of data must also be considered with its entirety. Applying separate tools to adopt data, process them and extract the same for analysis creates silos. A comprehensive end-to-end solution sets up big data projects for optimum success.
Right data must be computed at the right time
 Businesses must garner the right information to effectively have an impact over their bottom line by taking a few drops from the ever-increasing big data lake. To successfully accelerate information, the Big Data technology ecosystems must interact with other enterprise applications and data sources like ERP systems and connected devices.
In addition to end-to-end data management the IT personnel must also manage the deadlines for those workflows to ensure analytics teams can view the on-time data.
To be data-driven can involve navigating uncharted territory for making the significant technological and cultural changes needed.
Now that you know why most Big Data projects fail, and how you can take measures against them from falling face-front, prepare your team with in-demand data management skills with the right Big Data Hadoop Training in Pune.
Interested in a career in Data Analyst?

To learn more about Machine Learning Using Python and Spark – click here.

To learn more about Data Analyst with Advanced excel course – click here.
To learn more about Data Analyst with SAS Course – click here.
To learn more about Data Analyst with R Course – click here.
To learn more about Big Data Course – click here.