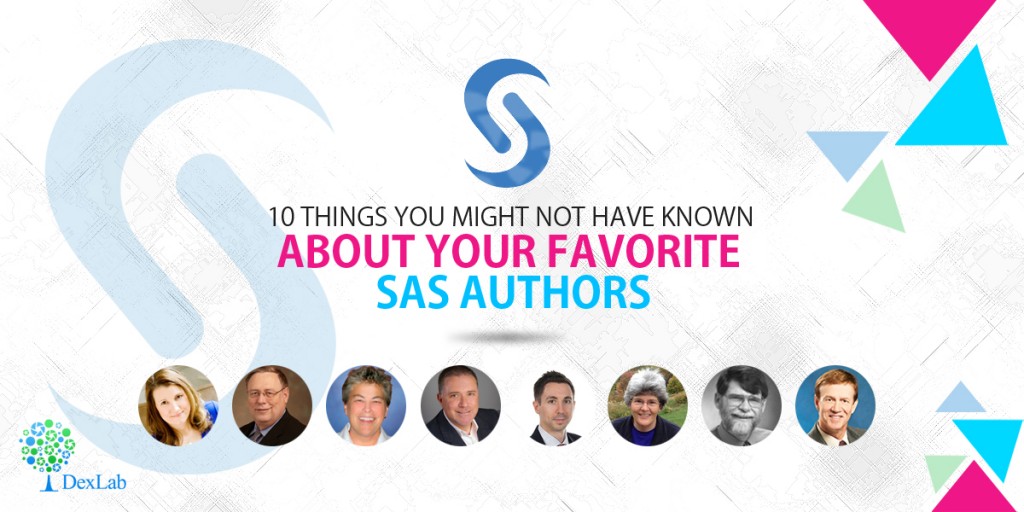 If you are into the ecosphere of SAS it is most probable that at some point you have read their SAS books. But now it is time to be illuminated about a previously unknown side of your favorite SAS author.
Tricia Aanderud

Tricia has the distinction of having 100 jokes committed to memory including some that would fall into the category of dubious taste.

Bill Benjamin

Bill contemplated photography, art and even journalism classes during high school. When giving computers too a thought, the golden idea of flipping a coin to decide his destiny came upon him. And the result benefited the world of SAS.

Patricia Berglund

She is game for adventures regarding sled dogs and racing too! Under her adaptation is a sled dog,  now retired from the wild sport.

Chuck Boiler

Chuck has had a brief experience in teaching grade school where he fell in love with learning which he pursues through his popular SAS books.

Iain Brown

Iain digs anything that is remotely associated with football and uses all the SAS tools to pick and maintain his very own fantasy team.

Michele Burlew

Her SAS macro quoting functions comparison to cloaking devices referred to in Star Trek made by her husband found its way in the first edition of the book "SAS Macro Programming Made Easy".

Art Carpenter

A backpacker by heart,  Art once hiked through the John Muir Trail along with his daughter.

Charlie Chase

An avid jazz aficionado he has had the opportunity to watch Winton Marsalis, Dizzy Gillespie, David Benoit and Grover Washington Jr, his personal favorite,  in action.

Ron Cody

One of the ruling passions of John is scuba diving and he is the sort who will work his way through datasets while being on vacation.

Lora D. Delwiche

Lora spent a few months in Israel and Belgium while her husband took a long leave from his university job.
Endwords
Besides getting into the details of SAS authors, get yourself enrolled in state-of-the-art SAS courses. DexLab Analytics boasts of the best SAS certification and it will provide more of such trivia in the days to come. So stay tuned.
Interested in a career in Data Analyst?

To learn more about Machine Learning Using Python and Spark – click here.
To learn more about Data Analyst with Advanced excel course – click here.
To learn more about Data Analyst with SAS Course – click here.
To learn more about Data Analyst with R Course – click here.
To learn more about Big Data Course – click here.