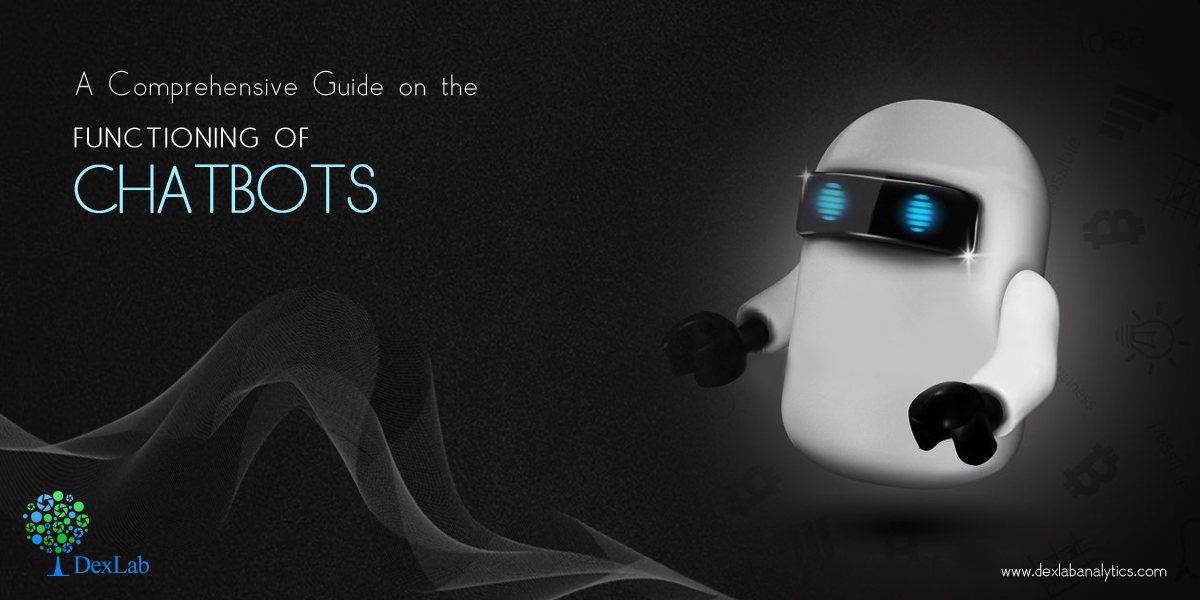 Chatbot is a technology that is rapidly growing and is likely to power 85% of customer service by 2020. And this is already mid 2018. Though this technology is booming, many are new to the concept of chatbots. To help such newbies, on this blog we will discuss what a chatbot really is and also talk about the different parameters related to it.
So, what is a chatbot?
A chatbot is a computer program that interacts with human users through simulated conversations using the Internet. The chatbot cannot set commands by itself. It simply provides solutions to human queries through the most natural medium of communication, which is chatting and messaging in the language of customers.
The next question that comes to our mind is-
What are the tasks that a chatbot can perform?
In this regard, it must be kept in mind that chatbots are basically programs that automate tasks. The tasks span over a variety of fields, including customer support, appointment scheduling, performing surveys and lead generation. Here are some areas of the business areas where chatbots have been very beneficial:
A chatbot answers FAQs and gives the information customers want about different products and services. In short, businesses keep chatbots to handle all the customer queries. In fact, bots are able to respond to multiple queries at a time!

It helps customers schedule appointments, plan trips and informs them if a product is available or not.
It has been found that companies that use the services of chatbots can save up to 60% of their time!
Why have Chatbots become the talk of town?
Most important reason for their growing popularity is that they allow the company to be present on a platform that is extensively used by customers– online. With the advent of chatbots, brands can be in the same space as their customers, without being physically present. Customers are able to interact with businesses 24/7. Thus, bots act like sales representatives online that are ready to assist customers. This directly leads to higher sales for many businesses. Moreover, chatbots respond depending on the industry it's employed in and the customer it's interacting with. Hence, it helps deliver personalized responses to every single user.
Working of a chatbot:
Chatbots are basically a form of AI that is developed by means of complicated programming. There are two main types of chatbots. Some chatbots function through a set of structured questions and answers and some function mainly through machine learning algorithms. The later is more complicated. However, both may look the same to users.
Scripted and structured bots: The chatbots working with structured question and answers have a limited knowledge base. Their skills are limited to correctly answering only specific questions which the bots are programmed to answer. There might be questions that aren't included in the programming, to which the bot is likely to respond with ''I'm sorry, I didn't understand the question.'' These bots are as smart as the programming behind them permits. These types of bots are generally used for marketing in Messenger platforms. They perform tasks like sending daily mails and content pieces, generating leads, performing surveys, etc.
Source: DZone
NLP based chatbots: These bots understand language very well and deviations from the standard set of questions won't baffle them easily. NPL (natural language processing) is a part of machine learning and the incorporation of NPL is what enables these bots to understand the nuances of language so well. Obviously, it takes a lot more work to develop these intelligent chatbots. There are three main concepts in NPL- intent, entity and utterance. Intent and entities are responsible for structuring the chatbot, whereas utterance is responsible for improving the bots with use. The best part about machine learning chatbots is that the more they are interacted with, the cleverer they become.
With the availability of free DIY chatbot platforms, chatbots can now be created without prior knowledge on coding. But, if you wish to be a pro in this field then acquire the necessary skills through the machine learning training in Gurgaon. For all the trending news on big data and related tech, follow DexLab Analytics. We are an institute that provides high-quality machine learning courses in India.
Reference: dzone.com/articles/here-is-a-complete-guide-of-chatbots
onlim.com/en/how-do-chatbots-work
Interested in a career in Data Analyst?

To learn more about Data Analyst with Advanced excel course – Enrol Now.
To learn more about Data Analyst with R Course – Enrol Now.
To learn more about Big Data Course – Enrol Now.

To learn more about Machine Learning Using Python and Spark – Enrol Now.
To learn more about Data Analyst with SAS Course – Enrol Now.
To learn more about Data Analyst with Apache Spark Course – Enrol Now.
To learn more about Data Analyst with Market Risk Analytics and Modelling Course – Enrol Now.