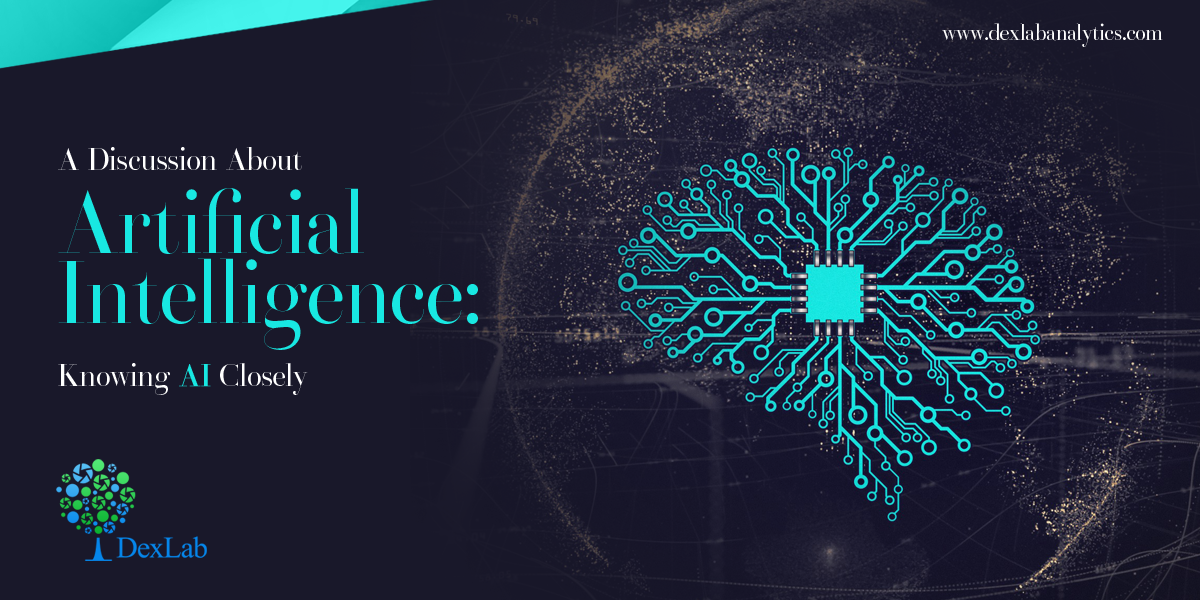 You must be aware of the term "AI" which is the acronym of Artificial Intelligence. In fact, it is the technology dominating the present time globally.
According to a survey conducted among 3,000 CIOs, Artificial Intelligence turns out to be the most mentioned technology and sweeps up, seizing the top spot, ahead of data and analytics, which seems to be strongly catching up.
AI is developing firm grounds and is believed to be the technology with the most human interactions in the near future. Therefore, if you can enroll for the best Artificial Intelligence Certification in Delhi NCR.
What is AI?
Robots are artificially structured, programmed entities, designed to carry out an array of tasks.
When the programmers are successful in embedding brains into robots, thus, they move about possessing an intelligence like humans, behavioural patterns, feelings and emotions similar to that of humans, the robots are then said to have Artificial Intelligence engineered in them.
AI and its Progress
Within a couple of years, AI has shown marked progress, where it has reportedly taken giant and promising leaps. Artificial Intelligence has shown the potential to mimic most of the tasks that only humans know to do exclusively, including debating, which was possible by the extensive research and development under the hands of IBM.
The Project Debater, conducted by the organization, made the human-AI debate possible. This would strive to aid the decision-makers make more informed decisions.
AI can presently perform a variety of tasks, including the ability to debate. The Artificial Intelligence is literally in its initial stages. Eventually, the AI would be subjected to multifarious moulding in the forthcoming years, to be the sole companion of the humans and even outmatch humans in certain jobs which require utmost precision and consistency.


On the basis of the jobs that the Artificial Intelligence can carry out, they are divided into three different types. These are the Artificial Narrow Intelligence (ANI), Artificial General Intelligence (AGI) and Artificial Super Intelligence (ASI).
Thus, being one with the Artificial Intelligence technology and catching up with the latest trends in it is really essential. If you have been in the same domain and want to brush up on your skills, and also achieve quality certification, then, hurry up and avail the finest Artificial Intelligence Training Institute in Gurgaon with its convenient and comprehensive courses.
Though the humans are believed to be the only beings who can exhibit their emotions and act accordingly, comprehend the feelings of their kind and take judicious decisions in real time, keeping them humane all along, they miserable fail at several junctures. Does this mean that the AI would be capitalizing on those and behave more like humans?

.