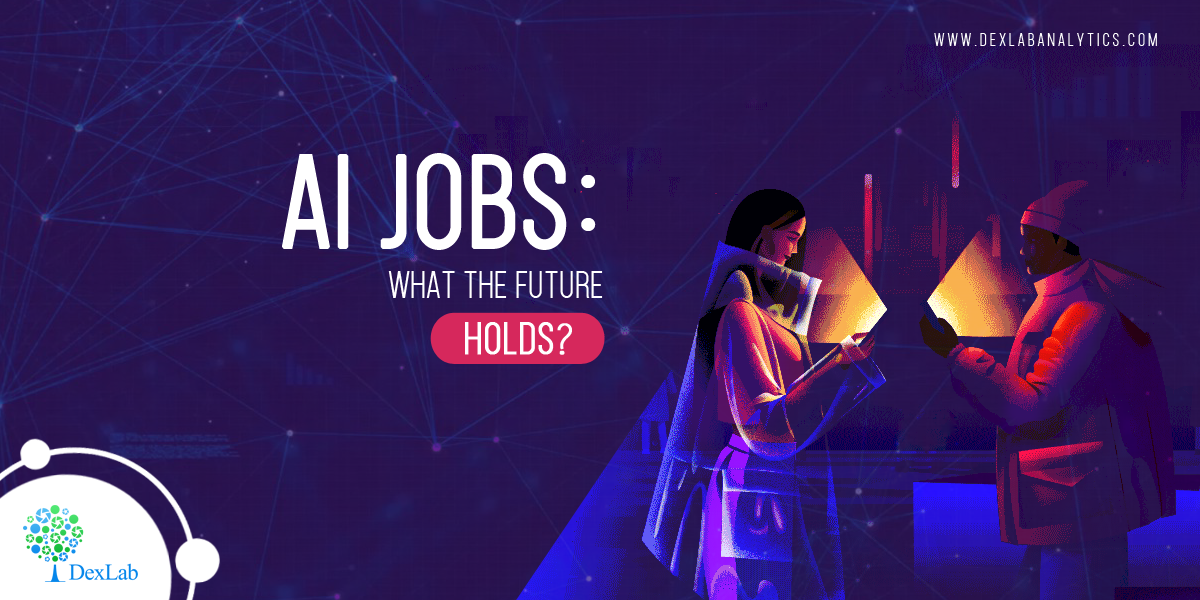 Technological revolutions have always been challenging, especially how they influence and impact working landscapes. They either bring on an unforeseen crisis or prove a boon; however, fortunately, the latter has always been the case, starting from the innovation of steam engines to Turing machine to computers and now machine learning and artificial intelligence.
The crux of the matter lies in persistence, perseverance and patience, needed to make these high-end technologies work in the desired way and transform the resources into meaningful insights tapping the unrealized opportunities. Talking of which, we are here to discuss the growth and expansion of AI-related job scopes in the workplace, which is expected to generate around 58 million new jobs in the next couple of years. Are you ready?
Data Analysts
Internet of Things, Machine Learning, Data Analytics and Image Analysis are the IT technologies of 2019. An exponential increase in the use of these technologies is to be expected. Humongous volumes of data are going to be leveraged in the next few years, but for that, superior handling and management skill is a pre-requisite. Only expert consultants adept at hoarding, interpreting and examining data in a meaningful manner can strategically fulfill business goals and enhance productivity.
Interested in Machine Learning course in India? Reach us at DexLab Analytics.
IT Trainers
With automation and machine learning becoming mainstream, there is going to be a significant rise in the number of IT Trainer jobs. Businesses have to appoint these professionals for the purpose of two-way training, including human intelligence as well as machines. On one side, they will have to train AI devices to grasp a better understanding of human minds, while, on the other hand, the objective will be training employees so as to utilize the power of AI effectively subject to their job responsibilities and subject profiles. Likewise, there is going to be a gleaming need for machine learning developers and AI researchers who are equipped to instill human-like intelligence and intuition into the machines – making them more efficient, more powerful.
Man-Machine Coordinators
Agreed or not, the interaction between automated bots and human brainpower will lead to immense chaos – if not managed properly. Organizations have great hope in this man-machine partnership, and to ensure they work in sync with each other, business will seek experts, who can devise incredible roadmaps to tap newbie opportunities. The objective of this job profile is to design and manage an interaction system through which machines and humans can mutually collaborate and communicate their abilities and intentions.


Security Analysts
Security is crucial. The moment the world switched from offline to online, a whole lot of new set of crimes and frauds came into notice. To protect and safeguard confidential information and high-profile business identities, companies are appointing skilled professionals who are well-trained in tracking, protecting and recovering AI systems and devices from malicious cyber intrusions and attacks. Thus, skill and expertise in information security, networking and guaranteeing privacy is well-appreciated.
No wonder, a good number of jobs are going to dissolve with AI, but also, an ocean of new job opportunities will flow in with time. You just have to hone your skills and for that, we have artificial intelligence certification in Delhi NCR. In situations like this, these kinds of in-demand skill-training courses are your best bet.
The blog has been sourced from ―  www.financialexpress.com/industry/technology/artificial-intelligence-are-you-ready-for-ocean-of-new-jobs-as-many-old-ones-will-vanish/1483437

.