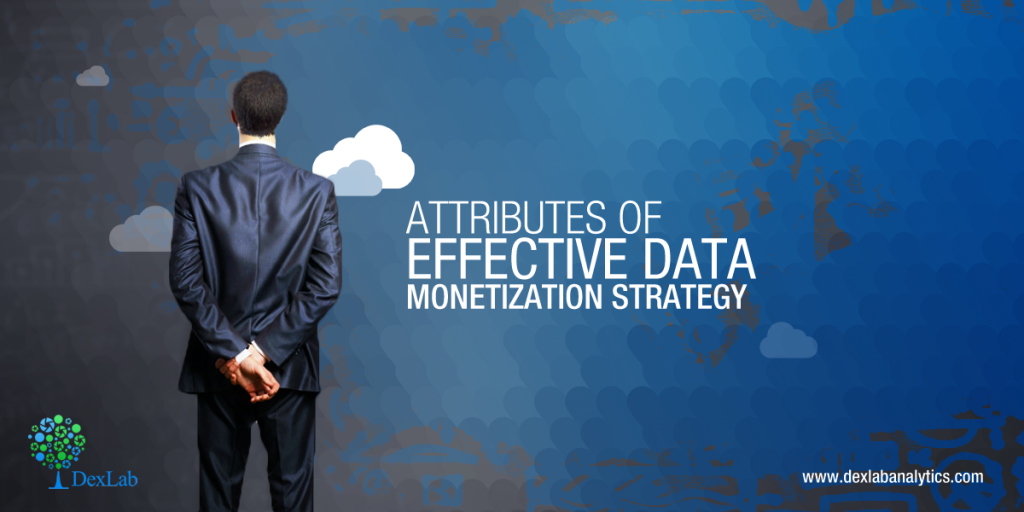 The saying goes – 'necessity is the mother of all inventions' and with the advent of globalization we have witnessed this aphorism in its sincerest form. A new wave of competition and profit generation owing to the advent of the internet, within the labyrinth of our society has led to the creation of Data at a scale previously unthinkable. To capture the essence of this huge amount of data, a new term Big Data, was coined which meant extremely large data sets, which are to be analyzed to reveal patterns that lie within.
Today, technology has become the backbone of the society and data is its vertebrae. The technological boom began and became common around year 2000; this is when data monetization became apparent.

To simplify, data monetization is the act of generating revenue by exchanging, processing and analysis of data. Processing and analyzing means extraction of value from a particular set of data; eventually this value is to be interpreted to make decisions.
The need for data analysis is apparent since the digital universe is expected to grow 50-fold in terms of data by 2020, yet today only about 1% of the data is analyzed.
To capitalize on data monetization, we can employ the following approaches: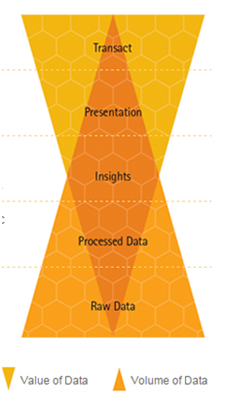 An improvement in internal business processes – To locate synergy between different r

e

sults, one result may provide some information, but coupled with another piece of result obtained, the syn

ergistic outcome may be far more valuable.

Wrapping information around core products and services – This can be accomplished through understanding the target customer (analysis of their online presence can yield valuable information), and many companies are already indulging in these practices.
Trade of information to existing markets – This can often lead to be the most profitable of the three approaches, depending on the information, which it possesses.
Developing a technological structure – A technological infrastructure, capable enough to churn a real time data and provide real time results would be a boon to any business.

Already 70% of the large institutions purchase external data and monetization of the information asset is still in its infant stage. According to a study performed by Gartner, Data Monetization will be performed by 30% of the companies or more and in a survey conducted by IBM, data monetization was found to be among top 5 priorities of an organization.
The above clearly implies the upward trajectory growth in the near future in this industry, and with the application of the above-mentioned approaches, an effective strategy can be implemented by any organization hoping to be a part of the Data Monetization phenomenon.
Get the best Big data certification with our specialists at DexLab Analytics.
Interested in a career in Data Analyst?

To learn more about Machine Learning Using Python and Spark – click here.
To learn more about Data Analyst with Advanced excel course – click here.
To learn more about Data Analyst with SAS Course – click here.
To learn more about Data Analyst with R Course – click here.
To learn more about Big Data Course – click here.