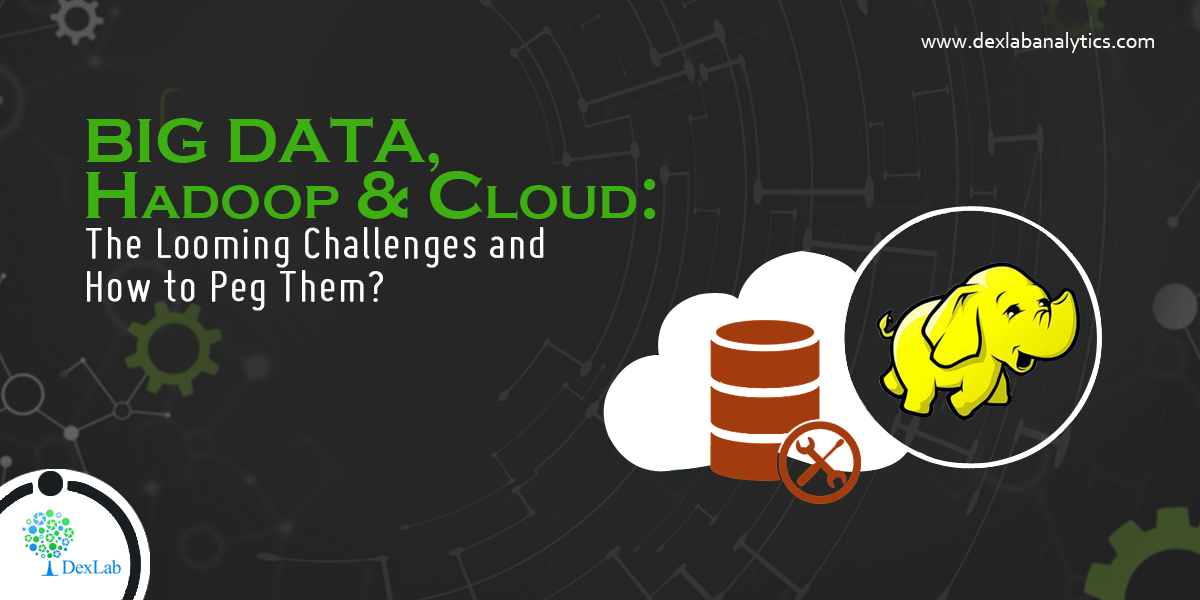 Data is regarded as the "new oil" in the industry – though you can't fill your car's gas tank with binary digits, but yes, you can definitely think of driving an autonomous car with data. Self-driven cars are a reality now!
About 10 years ago, with the advent of big data hype, organizations, big and small joined the bandwagon involving data so as not to miss out the 'next big thing'. The whole thing started with the 'data land grab' phase. Next came the delineation phase, in which industry started chalking out clearly big data boundaries and where it has to be applied. After this, we have moved into an efficiency phase – whereby we extract the maximum out of data by merging right expertise with the right technology.
Notwithstanding all the exciting stuffs surrounding big data, many challenges have even come out during the delineation phase and they still continue to cripple company functioning. So, here we will talk about the challenges faced and ways to tackle them…

Big Data Challenges
Now, it's the time for humongous volumes of unstructured data – companies have as a result shifted their focus from traditional big data storage solutions to more agile, cost-efficient open source strategies like Spark and Hadoop. Navigating through a turbulent sea of big data tools is another daunting task in itself, so here we will address the issue of Hadoop challenges only.
Though Hadoop has solved a multitude of data problems, yet its implementation and management is a difficult task, and ends up causing more problems than doing good. Also, scaling Hadoop on premise is a taxing procedure, involving a lot more investment in physical infrastructure – for this, many companies are turning towards cloud-based Hadoop solutions because they are agile and less complicated to use.
Cloud Migration Challenges
Cloud-based solutions help companies maneuver in a more agile manner, while enhancing their data needs. This acts as a robust solution to the issue of adding more on-prem infrastructure over time, but as it's said, there's no gain without pain – migrating data analytics to a purely cloud infrastructure has its own cons.
The biggest challenges associated with cloud network are related to reliability, performance, scalability and accessibility of data. Data security also remains a matter of concern – a handful number of recent high-profile data breaches have made us vulnerable, while showing on our face how less protected we are in the digital world.
How To Tackle the Emerging Challenges?
Think beyond today! Companies need to make their headstrong big data solutions future proofed, because no one likes to do the same thing again and again in a time span of two-three years. If you are incorporating steady solutions today, make sure they stay in practice for the coming 5-10 years or so.
As we have mentioned earlier, Hadoop implementation and management is not as easy as it sounds, and gaining access to a deft pool of experts who understands the intricacies of Hadoop has become the need of the hour. This means, make sure you choose the right internal talent pool and work with uber talented experts.
Now, when it comes to ensuring data security over cloud infrastructure, make sure you think beyond the perimeter security, focus on identifying sensitive data, both structured and unstructured and then secure it in a Hadoop lake just the way it's ingested. This will help you closely monitor cloud data sources and check violations right from the start.
Join DexLab Analytics data analyst certification and stand a chance of making a successful career as a data scientist. After all, enrolling in India's best data analyst training institute in Delhi NCR will surely help you master the art of data science.
Interested in a career in Data Analyst?

To learn more about Data Analyst with Advanced excel course – Enrol Now.
To learn more about Data Analyst with R Course – Enrol Now.
To learn more about Big Data Course – Enrol Now.

To learn more about Machine Learning Using Python and Spark – Enrol Now.
To learn more about Data Analyst with SAS Course – Enrol Now.
To learn more about Data Analyst with Apache Spark Course – Enrol Now.
To learn more about Data Analyst with Market Risk Analytics and Modelling Course – Enrol Now.