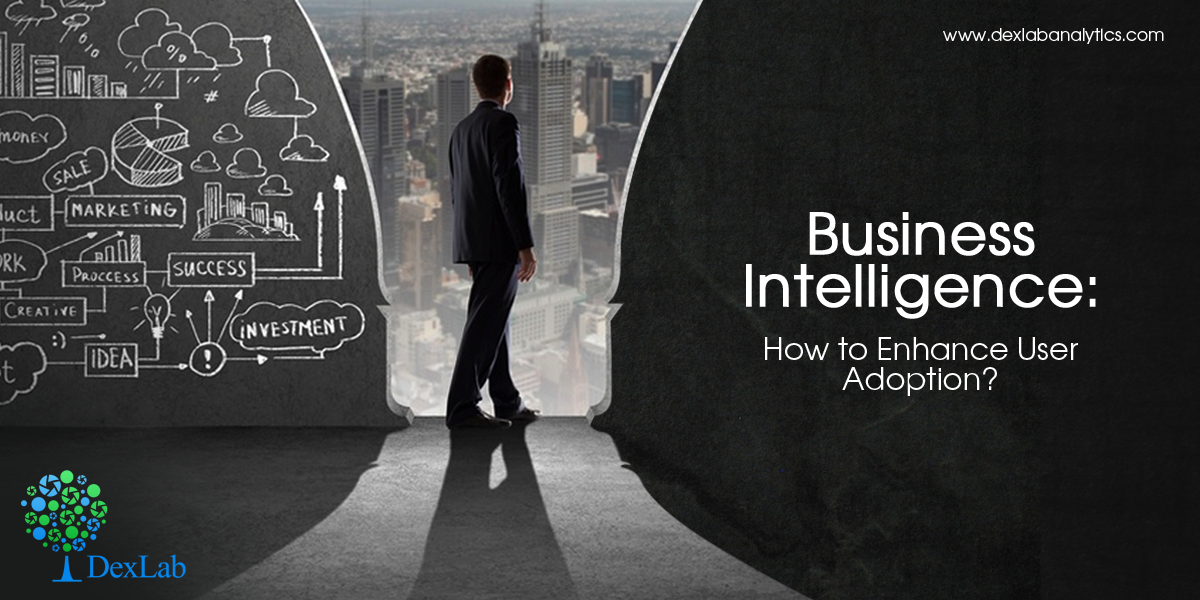 For business modernization, smart business intelligence solution is the key. Getting to the crux and leveraging vast pools of data that companies gain access to triggers encompassing digital transformation. BI tools not only let companies grasp the data but also develop actionable insights to smoothen the impactful decision-making capabilities and take companies towards future progress.
It's not an out of ordinary kind of concept, for half a decade, companies have been utilizing these kinds of tools for better efficiency and productive outcomes, yet user adoption for BI tool remains relatively low.

Reasons behind Lower User Adoption of Business Intelligence:
Guys at the helm of company affairs, including Chief Information Officers, Chief Technology Officers and Chief Data Officers may think it's high time to incorporate Business Intelligence tools for smarter operations, but it may not have the same effect on the employees. Employees may not be much inspired!
It holds truer, especially for those employees, who have been in the workforce for long and haven't for once used such intricate, new-age tools to decipher what data says. For them, old is gold – they prefer to continue their own kind of data analysis in the same way they have been doing for so many years.
How Companies Can Improve Data-Driven Mindsets?
In order to be ahead of the curve, the data mindset of the workforce needs to be changed. If businesses have to be completely data-driven, they can't just take Business Intelligence lightly.
Here are a few ways business can drive user adoption of BI:
Introduce BI as a necessity, not luxury
Once understanding company data was considered as an added advantage to normal work procedures. But, in this age of digital transformation, it's no longer a luxury but a necessity. And sooner the employees realize this, the better it becomes.
Employees across organizations should have thorough access to data. It boosts decision-making. By going completely data-driven, business intelligence user adoption will automatically improve. Along with employees, businesses too will benefit a lot from such adoption.
Promote Favorable Impacts of BI
Putting light on success stories of BI implementation helps! It's being regarded as a powerful way to encourage budding data scientists and already in-workforce employees: the powerful impression of BI and its significant impacts on key performance indicators will tell a different story to the world.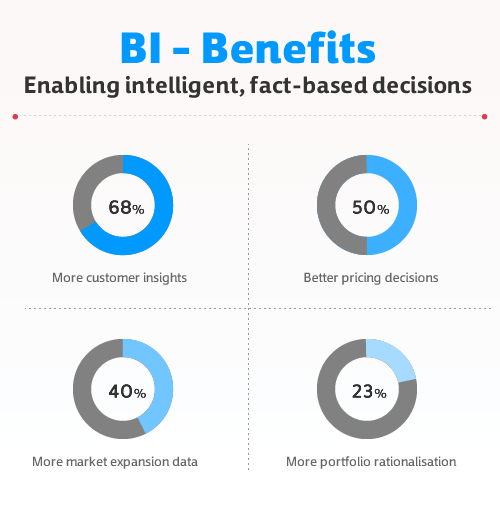 The best way of doing it would be by developing an internal case study that will elucidate how a team after incorporating Business Intelligence fulfilled their desired organizational goals. For best results, let a manager or C-level employee present the case study to the workforce. Surely, this will enhance levels of user adoption of BI.
Continuous Training is a Must
Business Intelligence calls for no one-track solutions; the concept deals with almost endless opportunities, which means continuous training initiatives should be taken up to explore every facet of this cutting edge tool.
When an employee have deeper knowledge about a particular tool, they are more likely to derive maximum benefits out of it. So, by giving continuous training, through various FAQs, webinars and video tutorials, employees can now become very easily completely data-driven.
Now, following these easy yet effective tips, business leaders can increase their lower rates of BI adoption and stride towards full digital transformation of their companies, triggering impactful future goals.
Want to know more about Data Science Courses in Noida? Drop by DexLab Analytics; for a fulfilling learning experience, opt for their Data Science Courses. They are simply excellent and student-friendly. 

The blog has been sourced from — www.sisense.com/blog/make-business-intelligence-necessity-drive-user-adoption

Interested in a career in Data Analyst?

To learn more about Data Analyst with Advanced excel course – Enrol Now.
To learn more about Data Analyst with R Course – Enrol Now.
To learn more about Big Data Course – Enrol Now.

To learn more about Machine Learning Using Python and Spark – Enrol Now.
To learn more about Data Analyst with SAS Course – Enrol Now.
To learn more about Data Analyst with Apache Spark Course – Enrol Now.
To learn more about Data Analyst with Market Risk Analytics and Modelling Course – Enrol Now.