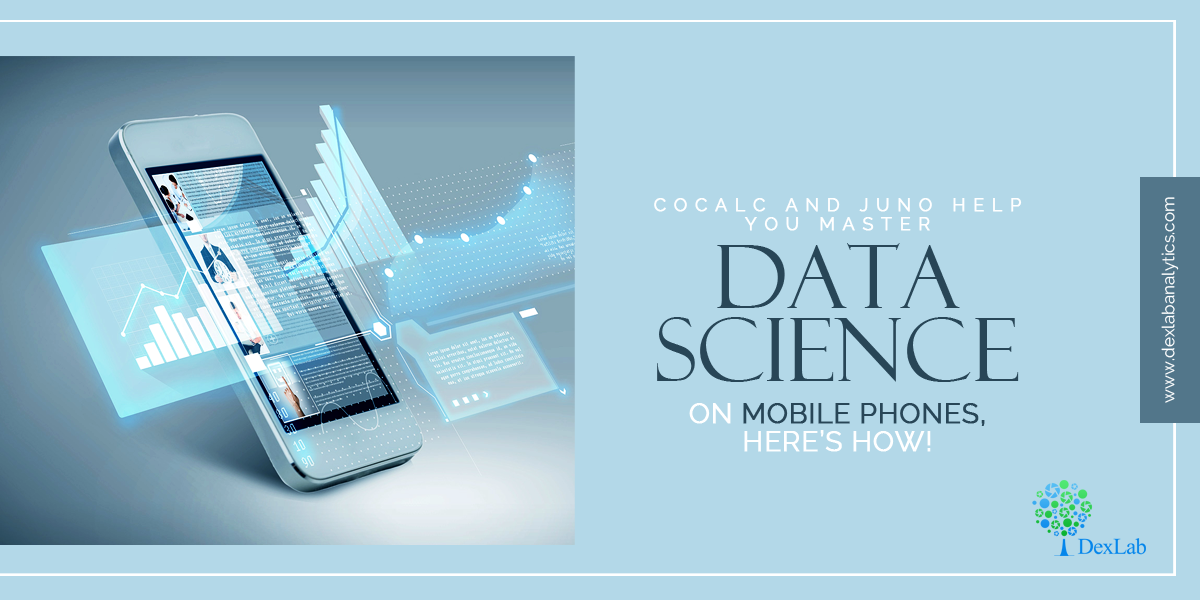 Innovation has been at the heart of data science evolution. Cutting-edge technology advancements are found influencing data science training and learning mediums. Besides conventional channels, such as desktops and laptops, there's now a new way to master machine learning coding systems, i.e. through mobile phones. A robust combination of tools is now at your service to help you code and monitor complex machine learning frameworks using mobile phones.
Take a look at these two tools; they are perfect tools for completing random machine learning tasks.
CoCalc
It is a pioneering web app that hosts coding environments amidst the cloud. It is a sophisticated online work domain that helps you perform mathematical calculations in the cloud. Later, you can share your projects even successfully.
CoCalc is primarily student-friendly software. It is crafted for students' training modules and machine learning training programs. Thus, it comes loaded with a slew of potent data science packages, including Pandas, and all this makes it easier to develop Jupyter notebooks.
A lot of teachers are found using CoCalc to design courses. People can even chat using CoCalc, which further enhances collaboration on projects and improves the overall learning experience. What's more, its customer service is also quite responsive. Their team of experts is always a step ahead to assist you.

Juno
The notable iPhone app helps user code in CoCalc on any mobile devices. In fact, Juno is specially designed for mobile and boasts of superb keyboard support. It tackles multi-screen multitasking challenges and provides support to Python code completion.
Quite interestingly, Juno is largely free for users. That makes it more suitable for mastering demographic. The experts have tried their best to make the free versions of Juno as interactive and fun as possible – engage with introductory notebooks available on Python, Matplotlib, Jupyter, SciPy and NumPy without shelling any extra penny. They not only keep things interesting but also feel good on the pocket.
However, if you want to savour the benefits of Juno Pro that connects you to an arbitrary Jupyter server, you have to make a one-time purchase and use it on all your devices.
Power of Combination
Surely, an effective combination of these two abovementioned tools comes as a soothing balm in the life of working professionals. They are the ones who need to be constantly on the go. Now, with these powerful tools at the tap of their fingers, they can work on myriad data science assignments while being at home or travelling.
However, as a downturn, coding on mobile is not as easy as it seems to be. Mobile devices are not highly configured to support rapid content creation. As a result, they take more time finishing an assignment as compared to laptops and desktops.
But, of course, if you are an adult learner, Juno and CoCalc are sure-fire ways to make progress along the bustling field of artificial intelligence and machine learning. In case, you want to learn more about AI, opt for an encompassing artificial intelligence certification in Delhi NCR.
The blog has been sourced from ― www.analyticsindiamag.com/learn-data-science-on-your-mobile-phone-with-these-tools
Interested in a career in Data Analyst?

To learn more about Data Analyst with Advanced excel course – Enrol Now.
To learn more about Data Analyst with R Course – Enrol Now.
To learn more about Big Data Course – Enrol Now.

To learn more about Machine Learning Using Python and Spark – Enrol Now.
To learn more about Data Analyst with SAS Course – Enrol Now.
To learn more about Data Analyst with Apache Spark Course – Enrol Now.
To learn more about Data Analyst with Market Risk Analytics and Modelling Course – Enrol Now.