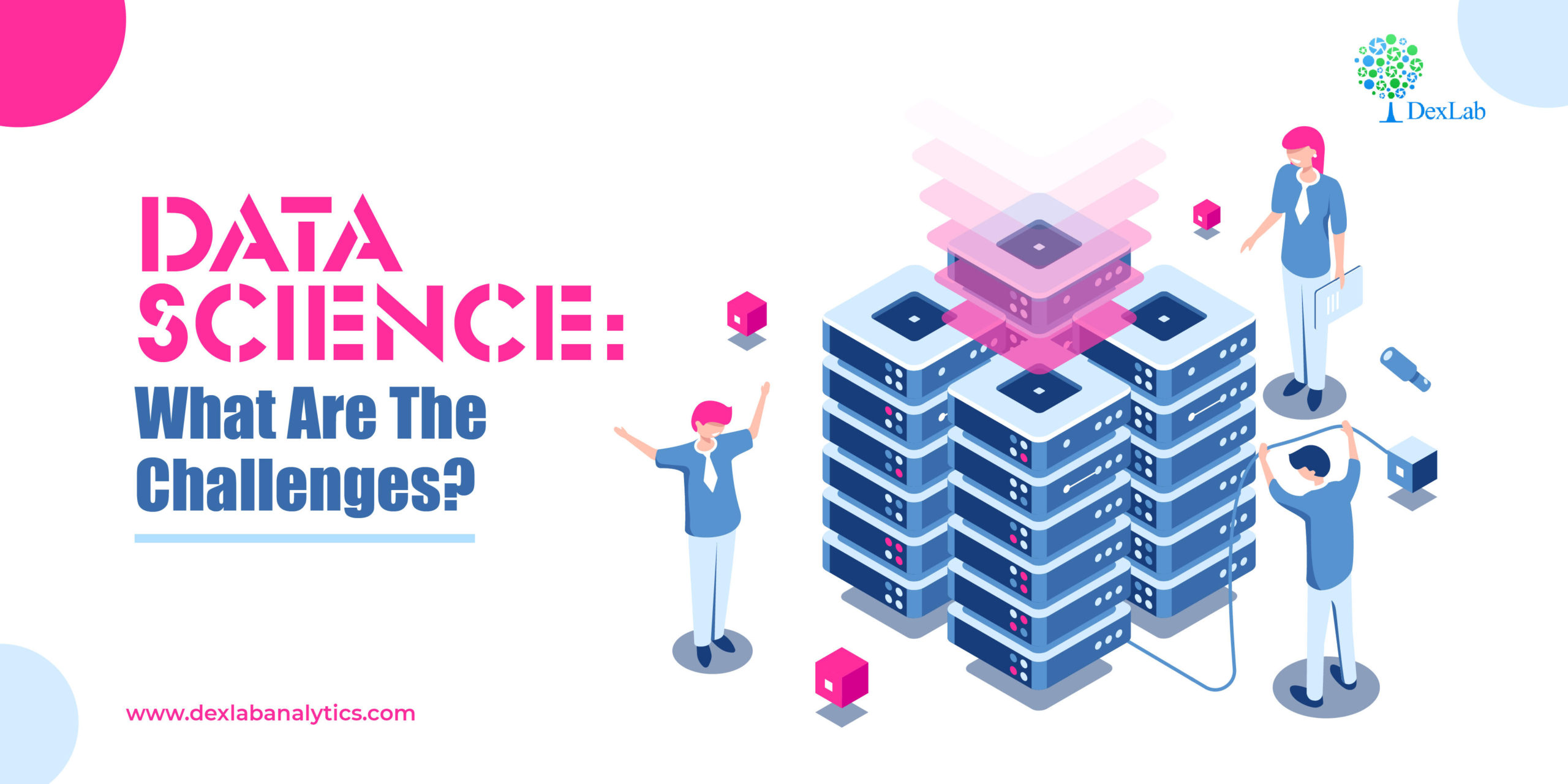 Big data is certainly is getting a lot of hype and for good reasons. Different sectors ranging from business to healthcare are intent on harnessing the power of data to find solutions to their most imminent problems. Huge investments are being made to build models, but, there are some niggling issues that are not being resolved.
So what are the big challenges the data science industry is facing?
Managing big data
Thanks to the explosion of information now the amount of data being created every year is adding to the already overstocked pile, and, most of the data we are talking about here is unstructured data.  So, handling such a massive amount of raw data that is not even in a particular database is a big challenge that could only be overcome by implementing advanced tools.
Lack of skilled personnel
 One of the biggest challenges the data science industry has to deal with is the shortage of skilled professionals that are well equipped with Data Science training. The companies need somebody with specific training to manage and process the datasets and present them with the insight which they can channelize to develop business strategies. Sending employees to a Data analyst training institute can help companies address the issue and they could also consider making additional efforts for retaining employees by offering them a higher remuneration.
Communication gap
One of the challenges that stand in the way, is the lack of understanding on the part of the data scientists involved in a project. They are in charge of sorting, cleaning, and processing data, but before they take up the responsibility they need to understand what is the goal that they are working towards. When they are working for a business organization they need to know what the set business objective is, before they start looking for patterns and build models.
Data integration
When we are talking about big data, we mean data pouring from various sources. The myriad sources could range from emails, documents, social media, and whatnot. In order to process, all of this data need to be combined, which can be a mammoth task in itself. Despite there being data integration tools available, the problem still persists.  Investment in developing smarter tools is the biggest requirement now.
Data security
Just the way integrating data coming from different sources is a big problem, likewise maintaining data security is another big challenge especially when interconnectivity among data sources exists. This poses a big risk and renders the data vulnerable to hacking. In the light of this problem, procuring permission for utilizing data from a source becomes a big issue. The solution lies in developing advanced machine learning algorithms to keep the hackers at bay.


Data validity
Gaining insight from data processing could only be possible when that data is free from any sort of error. However, sometimes data hailing from different sources could show disparity regardless of being about the same subject. Especially in healthcare, for example, patient data when coming from two different sources could often show dissimilarity. This poses a serious challenge and it could be considered an extension of the data integration issue.  Advanced technology coupled with the right policy changes need to be in place to address this issue, otherwise, it would continue to be a roadblock.
The challenges are there, but, recognizing those is as essential as continuing research work to finding solutions. Institutes are investing money in developing data science tools that could smoothen the process by eliminating the hurdles.  Accessing big data courses in delhi, is a good way to build a promising career in the field of data science, because despite there being challenges the field is full big opportunities.

.