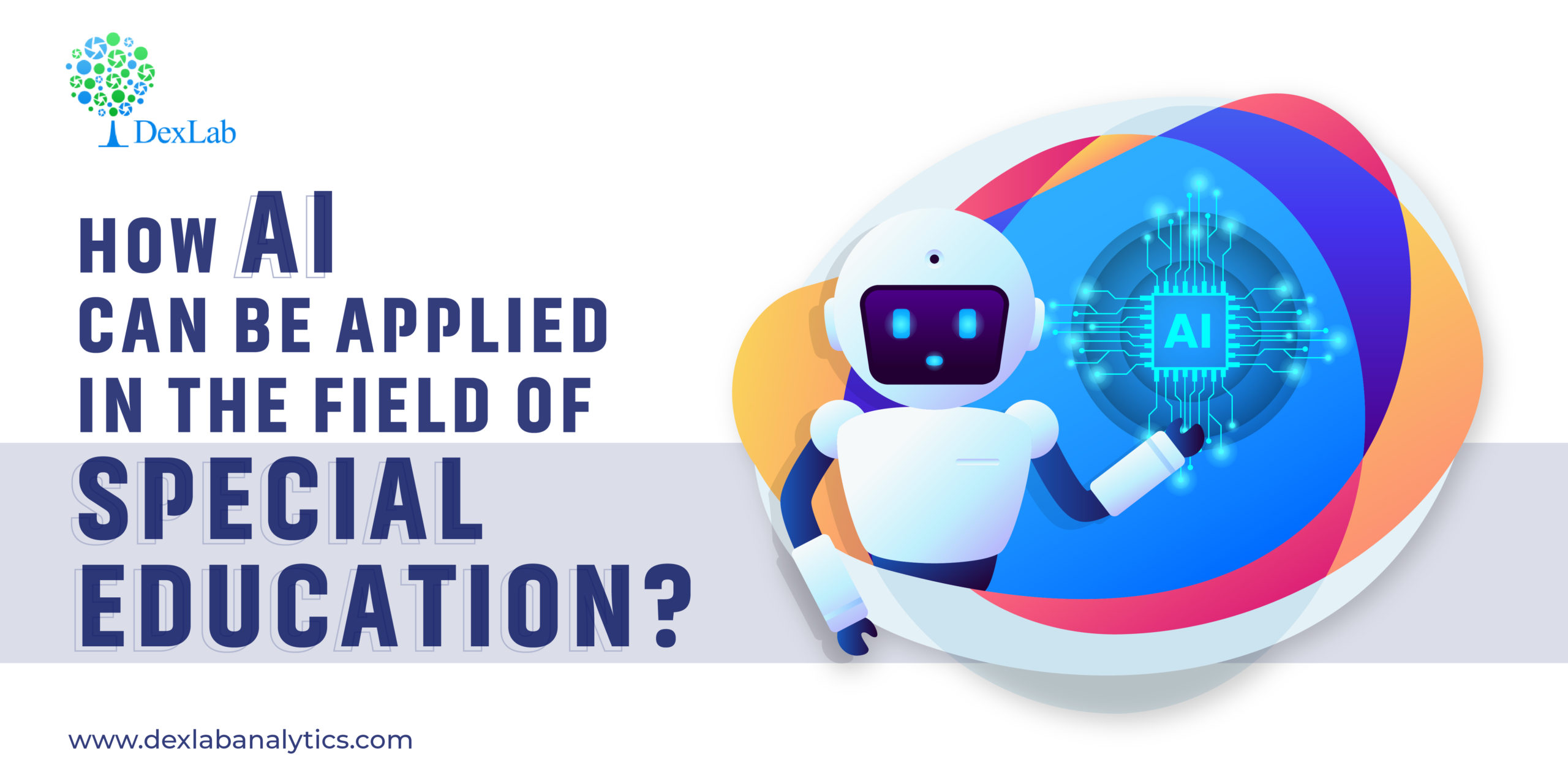 The digitization of modern classrooms is an indicator of the fact that educators have decided to adopt tech to make learning a more rewarding experience for their students. In fact, some educators are making an effort to upgrade themselves with advanced courses like deep learning for computer vision with python.
But, not all children in a classroom can blend in with their classmates with ease, they have difficulty understanding teacher's instructions or, even following what is written in the textbooks.
Yes, we are talking about children with disabilities, who cannot be taught in a typical classroom setting and who need special attention and today we are going to learn whether the transformative power of AI can make a difference in the lives of these differently-abled children.
How do we classify children who need special education
Children who have been detected with some form of physical, cognitive or learning disabilities such as ASD- Autism spectrum disorder, Dyslexia, hearing, or visual impairment, require a learning environment that is specifically designed for them.
What are the challenges they face in a traditional setting?
Usually, these children have problems coping with the traditional learning environment. They find it difficult to follow instructions, lessons, even their textbooks. They need personal attention from the teacher, and are unable to handle the pressure of competition.
What's more, these children usually are subjected to bullying from other students, which can further discourage them. they need special tools, and lessons that are designed for them. These children also have a short attention span so, the reading material might not interest them.
How AI can be of help?
The introduction of AI in special education has opened up new avenues for both parents and teachers. Data Science training has enabled professionals to analyze student data to identify problem areas. There have been several studies on this and the findings are promising. With the application of AI-based methods, it is possible to help these children exercise more freedom as it allows them to learn at their own pace.
The Application of AI in special education is aimed to serve a dual purpose.
1) AI-based tools are used to detect disability
2) AI-based learning tools and methods are being adopted to aid learning
Now let's take a brief look at how this dual application of AI is taking place and with what effect
1) AI-based tools are used to detect disability
Sometimes identifying a problem can lead you to the right solution. Usually, children who show apathy to learning or, are very slow to pick up lessons, treated as dumb. They are bullied and teachers keep complaining that they do not make an effort. But, what they fail to realize is that the child might have a learning disability.
But, now we have AI-enabled testing systems in place to detect children with learning disabilities.
 In the year 2008, a model was introduced to diagnose autism with the help of artificial neural networks technique. Even before this way back in 2003, a fuzzy cognitive map approach was taken to diagnose SLI or, speech-language impairment. Other systems involving artificial neural network techniques were developed to detect issues like dysgraphia, dyslexia. 
More data based research work on this is required. This would definitely create a demand for professionals who have undergone specialized training on neural network course python.


2) AI-based learning tools and methods are being adopted to aid learning
 Children with special needs must have access to special learning tools that would make learning easier. There has been some considerable progress in this field.
Children with Autism have problems with both verbal and nonverbal communication. Developing social skills can be a challenge for them. To address this issue QTrobot was designed. This humanoid social robot is programmed to teach autistic children social skills. Other examples would be NAO robot, virtual assistant Siri which help children with ASD acquire more social skills.

ActiveMath employs Artificial Intelligence techniques to ensure children can have more freedom in selecting a convenient learning environment.

Spontaneous participation of the learner is essential for any learning process to be effective. If a child is having trouble concentrating then, he won't learn anything. Smart Tutoring model was developed to evaluate the concentration level as well as the mood of the child, to develop a learning session that suits that particular child.

Widex's Evoke is an intelligent hearing aid powered with AI technology which can help hearing-impaired children attend classes without any difficulty.
AI has the potential to transform the special education sector with advanced learning aids, specifically designed for differently-abled students. The field is expanding and it needs more research and collaboration among educators, app developers, engineers to come up with smarter solutions.

.