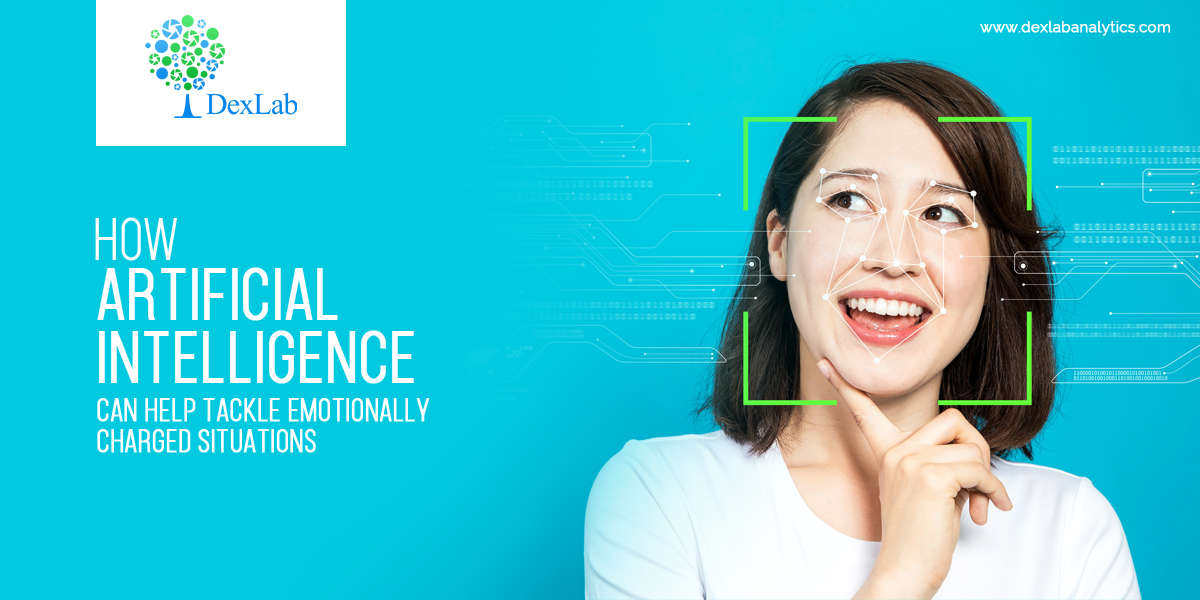 An increasing number of jobs are incorporating artificial intelligence. But artificial intelligence applications tacking emotional problems is something rarely heard of.
Researches reveal that people who face workplace harassment don't always report it to concerned authorities– fear of judgment and discomfort in recalling emotionally disturbing situations being among the many reasons. However, scientists believe that people shying away from human assistance might be able to open up in front of a tech.
Let's look at some examples of artificial intelligence applications assisting humans in emotional situations.

Spot:
Back in February 2018, Shaw and his partners who are software engineers by profession introduced Spot. This web-based chatbot is powered by artificial intelligence and helps people share and report painful incidents. The app incorporates expertise of psychologists as well as police personnel and has a robust interview technique ensuring recorded narratives are highly accurate. Moreover, the person interacting has the option to remain anonymous.
Spot is trained to gather information from the person's initial description of the incident and respond to cues by posing specific questions, but never asking leading questions that might intimidate the user. Finally, a detailed and time-stamped PDF report is generated, which the user can choose to share or keep personal.
Advantages of artificially intelligent tools dealing with human emotions:
Apps are accessible 24/7

No prior appointment with HR is needed

Eliminate inconsistencies associated with human interactions

Help overcome a common human weakness– emotional memory recall

Machines can act more logically in situations where humans fail to think clearly.
Navigating through human emotions:
Ixy is another AI based app that aims to minimize anxiety in human chats by facilitating interactions over texts. It samples texts to help users understand how he/she is perceived by others.
Israeli enterprise Beyond Verbal has launched ''emotional analytics'' software, which is a patented technology that measures the emotional factor of voice based on its modulation. This tech is employed in call centers so worker interactions can be fine-tuned as per customer needs. Other important uses of this software include examining employee morale and improving the working of AI virtual assistants by helping understand elements between lines of human conversations.
Yoram Levanon, the inventor of Beyond Verbal tech and its chief science officer, visualizes the development of applications more advanced than the ones described above, such as virtual assistants that can examine vocal biomarkers and predict a person's emotional and physical state. He firmly believes that modern AI apps need to work in tandem with human emotions; that's the key for AI to be complementary to human work and not its replacement.
To help, not replace humans:
Recently, there's been a lot of unease and insecurities associated with AI. There's fear that AI might eat into our human side and corrode human emotions. But the opposite of this is actually possible and these apps prove that point. Done correctly, machines can help us become better humans.
In today's tech-driven society, the first step in unlocking the powers of modern equipment is enrolling for comprehensive Artificial Intelligence Certification Courses. From factory machinery, to chatbots, and now even human emotions, everything is forming inseparable bonds with AI. Join the leading artificial intelligence training institute in Gurgaon DexLab Analytics and begin a successful journey in this field. For course details, look up the brochure on DexLab's website.
Interested in a career in Data Analyst?

To learn more about Data Analyst with Advanced excel course – Enrol Now.
To learn more about Data Analyst with R Course – Enrol Now.
To learn more about Big Data Course – Enrol Now.

To learn more about Machine Learning Using Python and Spark – Enrol Now.
To learn more about Data Analyst with SAS Course – Enrol Now.
To learn more about Data Analyst with Apache Spark Course – Enrol Now.
To learn more about Data Analyst with Market Risk Analytics and Modelling Course – Enrol Now.