The term Big Data stands for data that is humongous. Large volumes of data are being churned out every day to meet business needs.
Business analytics is the bedrock of an organization. It uses data for proper analysis of business objectives, later on which helps in making better decisions and future profit generation. Also, it aids in determining the actual reasons of failures, re-evaluating risk portfolios, and detecting undergoing fraudulent activities before they swell up to affect business operations.

Where the Problem Lies
Just like the saying, everything comes with a price – the whooping perks of Big Data are balanced off by somber security breaches, mainly cyber attacks. The extensive use of this new budding technology across diverse domains like marketing and research has made it vulnerable towards adverse cyber threats.
Security breaches related to big data shouldn't be taken lightly, they run a greater risk for ruined reputation and expensive legal prosecutions resulting into potential image tarnishing of the organization in question.
Often classified information is stored and analyzed to understand clients better, and keeping them protected involves a mighty challenge on the part of analysts. Nevertheless, the bigger issue pops up when the issue of ownership comes into the picture – the owners of raw data along with Big Data process outputs are to be identified, without much of a fuss. Following that, the issue where the information is being stored needs to be addressed too, is it stored in a company's in-house big data environment or kept on the cloud? How much safe are they on the cloud?
To cut it short, whatever be the situation, there are ample security measures – antivirus software, attribute-based encryption and lot more that offer formidable protection to high-profile business data.
Best Practices to Secure Big Data
To that end, we've whittled down 5 best practices to help your IT department protect a stream of confidential data from falling in the hands of perpetrators. Let's dive in:
Protect distributed programming frameworks
Hadoop is the most popular distributed programming framework, and its needs to be guarded well. Ask your IT professionals to establish trust by implementing methods like Kerberos Authentication, followed by decoupling all PII from the data, and introducing predefined security policy.
Reduce transfer of data
The establishment should discourage transfer of data from one device to another. Also downloads should be restricted. These measures would reduce the daunting risk of transfer of meaningful company data to any external source of hard drive.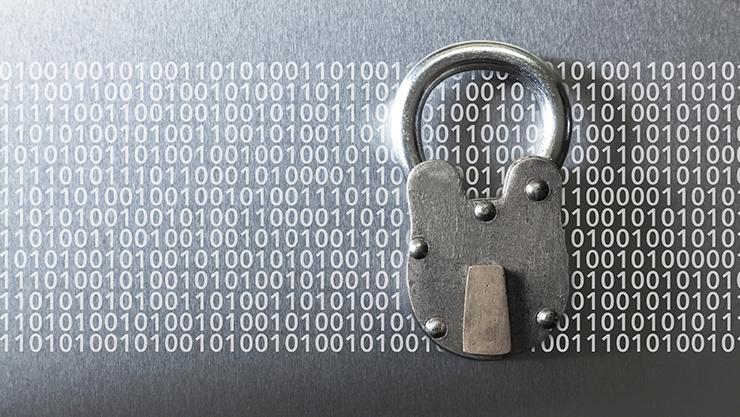 Secure non-relational data
End to end encryption is the key to safeguard your non-relational data. Start encrypting or hashing passwords by using advanced algorithms, like advanced encryption standard (AES), RSA, and Secure Hash Algorithm 2 (SHA-256), Transport layer security (TLS) and secure sockets layer (SSL) encryption.
Lock data storage and transaction logs
Storage management is crucial. It's advisable to use cutting edge techniques like SUNDR, Secure Untrusted Data Repository to distinguish unauthorized file modifications.
Endpoint security, including filtering and validation
Start using trusted certificates, practice resource testing and attach only trusted devices with your network through veritable mobile device management solution. If you like, you can also use statistical similarity detection software and outlier detection techniques – they protect your system from malicious attacks.
Last-minute wrap up: cyber criminals are never going to stop the offensive attacks, and with such competent risks hovering around, it's time to get serious about big data security.
Have you recently completed big data certification, and contemplating to make a career in Big Data Hadoop? Fear not, DexLab Analytics has got you covered inside out – their advanced business analyst course is comprehensive, in-detailed and student-friendly. Visit us today!
Interested in a career in Data Analyst?

To learn more about Machine Learning Using Python and Spark – click here.
To learn more about Data Analyst with Advanced excel course – click here.
To learn more about Data Analyst with SAS Course – click here.
To learn more about Data Analyst with R Course – click here.
To learn more about Big Data Course – click here.