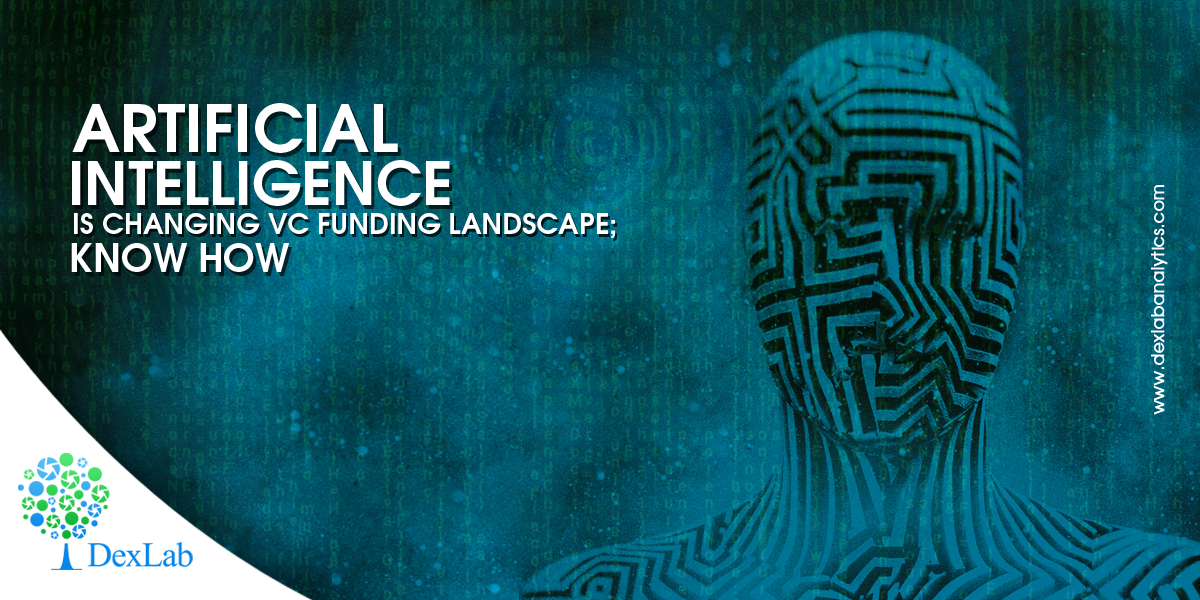 Venture capital companies find it hard to pool in interesting investment options – the task is laborious and travel-intensive. But, thanks to machine learning and predictive analytics – they have now started to transform the entire procedure of how an investor builds up a portfolio altogether.
Considering the power of AI's utility in determining the most fabulous startup investments, InReach Ventures co-founder Roberto Bonanzinga has decided to invest $7 million on respective software that deploys machine learning to identify significant European startups to invest capital into. Following its footsteps, several other VC firms have started doing this, already just to thrive in.

Rightfully so, AI is an incredible tool that is capable enough to filter out all the unnecessary noise and pull up VCs with potential candidates for sound investment. This makes it easier for entrepreneurs to hit the optimal level of funding and appeal to strong VCs.
AI: An Investment Ally
According to a Social Science Research Network Study, there lies an inherent risk with investing on newbie entrepreneurs, and just only 18% tastes success on their feats. Brand new business owners are ambiguous, they need some scrutiny before investment – for that, AI framework is armed with the required tools and information – it can internalize data to easily derive at conclusions and fasten a success rate to a company on the basis of past industry performance, revenue growth, profit ratios and market size.
As a result, entrepreneurs can tweak their pitches and alter company profiles to better tally with AI, and this how they can start:
Get Deeper
Who doesn't dream of owning a company that's a market leader?! However, raising such adequate amount of capital becomes the real challenge. The challenge intensifies when budding entrepreneurs need to attract funds.
For such minority-fronted startups, Alice, a formidable AI platform uses data to decide which businesses are worth funding. Entrepreneurs should implement AI platforms, like Alice to take a deeper look into the key metrics to get a larger picture how their startups are staking up to their tailing rivals who received funding and how well they are functioning.
Tracking Investor Trends Helps
Age-old methods of tracking investment trends are things from the past, because AI and machine learning is changing the entire ball-game. A Berlin-based VC firm Fly Venture plans to target European startups in the seed stage and pre-Series A startups and finally closed its first fund at $41 million. It aims to use machine learning to generate deal flow. This type of technology helps entrepreneurs meet the right investors at right time. After keeping a close eye on the market, it's about time to utilize the AI-sought information to make sure your company is line with what investors are seeking in a veritable startup partner. This will bear more fruits and less frustration.
Never stop evolving
The best thing about AI is that it never stops improving. Constantly, machine learning is on the move – it analyzes information 24/7 so that entrepreneurs gain access to non-stop updates to tweak their businesses, while pitching for investors.
In a nutshell, to have better insights and cleaner access to data, entrepreneurs need to harness the relentless power of AI. The technology isn't eating away our jobs, instead its bringing a new change in the data-inspired environment. And if you are already working with it, you'll understand how it's reshaping and guiding venture capital to startups that AI finds worthwhile.
To grasp emerging trends, newer solutions, robust techniques and real-life case studies, take up Machine Learning Using Python courses from DexLab Analytics. Their Machine Learning Training Gurgaon simply gives an out of the world experience, thus need to be tried on.
Interested in a career in Data Analyst?

To learn more about Data Analyst with Advanced excel course – Enrol Now.
To learn more about Data Analyst with R Course – Enrol Now.
To learn more about Big Data Course – Enrol Now.

To learn more about Machine Learning Using Python and Spark – Enrol Now.
To learn more about Data Analyst with SAS Course – Enrol Now.
To learn more about Data Analyst with Apache Spark Course – Enrol Now.
To learn more about Data Analyst with Market Risk Analytics and Modelling Course – Enrol Now.