Uber is here as a mobile app, which allows you to request for a ride, but this company has never deemed itself to be a mere transportation service provider, rather it prefers to call itself a technology service provider, more like some logistics company.
More than a year ago, Danny Lange was appointed as the head of Machine Learning at Uber and he along with his team associates started operations from San Francisco. Being an ardent believer of the benefits that Machine learning can bring upon the society, Lange considers that AI and Machine Learning, if combined together can absolutely solve any business discrepancies, irrespective of the nature of the problem.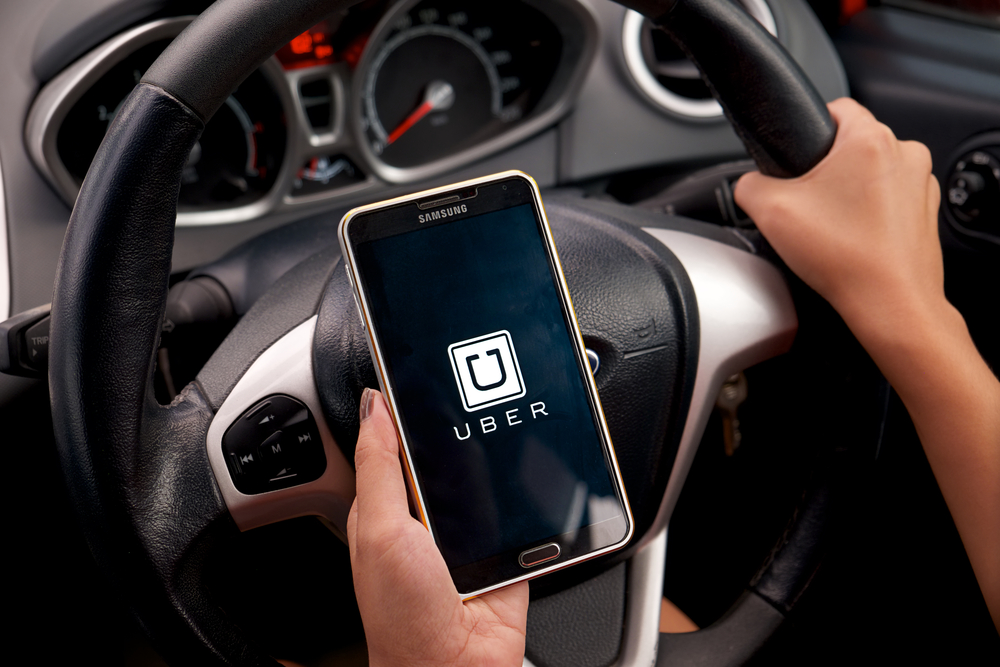 When asked further, this is all Lange has to say about Uber and its implementation of Machine Learning for a better user experience.
How is Uber different in its approach towards machine learning from others?
Well, machine learning has been the nucleus of our system from the very beginning. But, what we are doing now is that, we are taking it to the next level. We want to implement the effective tools of machine learning in every part of the company, especially after we have found out that it can add value to areas, which were once out of bounds.
Our main objective was to develop machine learning as an internal service, making it easy for everyone to use it as a data service or computing service. For us, machine learning is not a complex issue; it is just like any other tool that can be used by all, no matter what specializations you have.
How UberEats makes use of machine learning?
Being a customer when you order a meal, you will want to know precisely at what time your food will reach your place. During our initial days, we used to rely on a classical computation, by averaging the distance between you and your choice of restaurant, by averaging the speed subject to your city's transportation rates and then averaging the time taken to prepare the meal. Now, the game is different. We have all the data stored in our system, including time taken to prepare a noodle or a hamburger along with the speed and traffic conditions in a particular city. Based on such accurate predictions, we can now build much efficient machine learning models, which will surely help in deriving maximum results.
What are the key problems?
The biggest challenge is in using machine learning to keep Uber's customer happy. We have to make sure that our customer's are satisfied with our services and don't become a victim of fraudulent behaviour as it happens in case of bill payment using a stolen credit card. Another challenge pops up at the time of updating our maps. When you ask for us, our drivers need to pick you up right from your doorstep and not your neighbour's, which can pose quite a challenge. Besides, the issues of self-driven cars are always there as they function solely on machine-learning mechanism. With machine learning, challenges are always there but our expert team also find out plausible and possible solutions time to time.
How was your entire experience with Uber?
The best part of working in Uber is that the professionals working here are very passionate to use this kind of superior technologies to improve app performance and service offerings. There is a huge scope to learn interesting things in this tech company, especially about a technology, which was almost non-existent 6 years ago. And I think that's pretty awesome. Becoming data efficient and data smart is very important. In this age of technological superiority, the speed with which a bunch of analyses is performed and the kind of accuracy it possesses matters a lot. Hence, the use of machine learning is an absolute necessity, analysing real-time behaviour was never as important before as it is today.  
Learn more about Big Data Hadoop training in Pune by visiting DexLab Analytics. Being a premier Analytics training institute Pune, DexLab Analytics offers a wide array of interactive data analytics courses.
Interested in a career in Data Analyst?

To learn more about Machine Learning Using Python and Spark – click here.
To learn more about Data Analyst with Advanced excel course – click here.
To learn more about Data Analyst with SAS Course – click here.
To learn more about Data Analyst with R Course – click here.
To learn more about Big Data Course – click here.