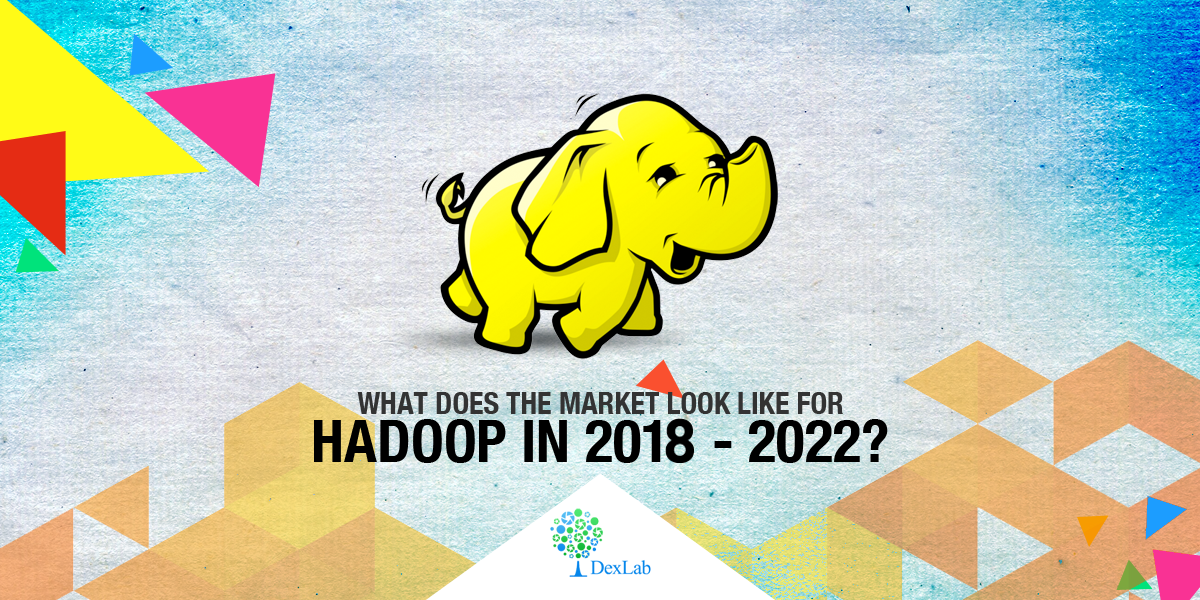 It will be a simple understatement to say that Hadoop took the Big Data market up by storm this past years from 2012-2016. This time-period in the history of data witnessed a wave of mergers, acquisitions and high valuation rounds of finances. It will not be a simple exaggeration to state that today Hadoop is the only cost sensible and scalable open-source alternative option against the other commercially available Big Data Management tools and packages.
Recently it has not only emerged as the de-facto for all industry standard business intelligence (BI), and has become an integral part of almost all commercially available Big Data solutions.
Until 2015, it had become quite clear that Hadoop did fail to deliver in terms of revenues. From 2012 to 2015, the growth and development of Hadoop systems have been financed by venture capitalists mostly. It also made some funds through acquisition money and R&D project budgets.
But it is no doubt that Hadoop talent is sparse and also does not come in cheap. Hadoop smarts a steep learning curve that most cannot manage to climb. Yet, still more and more enterprises are finding themselves be attracted towards the gravitational pull of this massive open-source system, of Hadoop. It is mostly due to the functionality that it offers. Several interesting trends have emerged in the Hadoop market within the last 2 years like:
The transformation from batch processing to online processing

The emergence of MapReduce alternatives like Spark, DataTorrent and Storm

Increasing dissatisfaction among the people with the gap between SQL-on-Hadoop and the present provisions

Hadoop's case will further see a spur with the emergence of IoT

In-house development and deployment of Hadoop

Niche enterprises are focussing on enhancing Hadoop features and its functionality like visualization features, governance, ease of use, and its way to ease up to the market.
While still having a few obvious setbacks, it is of no doubt that, Hadoop is here to stay for the long haul. Moreover, there is rapid growth to be expected in the near future.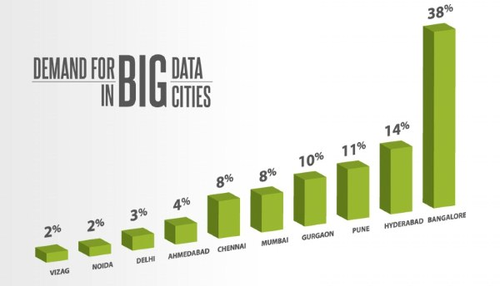 Image Source: aws.amazon.com
As per market, forecasts the Hadoop market is expected to grow at CAGR (compounded annual growth rate) of 58% thereby surpassing USD 16 billion by 2020.
The major players in the Hadoop industry are as follows: Teradata Corporation, Rainstor, Cloudera, Inc. and Hortonworks Inc., Fujitsu Ltd., Hitachi Data Systems, Datameer, Inc., Cisco Systems, Inc., Hewlett-Packard, Zettaset, Inc., IBM, Dell, Inc., Amazon Web Services, Datastax, Inc., MapR Technologies, Inc., etc.
Several opportunities are emerging for Hadoop market with the changing global environment where Big Data is affecting the IT businesses in the following two ways:
The need to accommodate this exponentially increasing amount of data (storage, analysis, processing)

Increasingly cost-prohibitive models for pricing that are being imposed by the established IT vendors
Image Source: tdwi.org
The forecast for Hadoop market for the years 2017-2022 can be summarised as follows:
Hadoop market segment as per geographical factors: EMEA, America and Asia/Pacific

As per software and hardware services: commercially supported software for Hadoop, Hadoop appliances and hardware, Hadoop services (integration, consulting, middleware, and support), outsourcing and training

By verticals

By tiers of data (quantity of data managed by organizations)

As per application: advanced/predictive analysis, ETL/data integration, Data mining/visualization. Social media and click stream analysis. Data warehouse offloading; IoT (internet of things) and mobile devices. Active archives along with cyber security log analysis.

Image Source: tdwi.org
This chain link graph shows that each component in an industry is closely linked to data analytics and management and plays an equally important role in generating business opportunities and better revenue streams.
Contact Us Through Our Various Social Media Channels Or Mail To Know More About Availing This Offer!
THIS OFFER IS FOR COLLEGE STUDENTS ONLY!
Interested in a career in Data Analyst?

To learn more about Machine Learning Using Python and Spark – click here.
To learn more about Data Analyst with Advanced excel course – click here.
To learn more about Data Analyst with SAS Course – click here.
To learn more about Data Analyst with R Course – click here.
To learn more about Big Data Course – click here.