While waiting to board your plane, the last thing you would want to hear is – we regret to inform, your flight has been delayed or worse cancelled, leaving you exasperated at the very hour. Even though your flight takes off on time, while waiting in front of the baggage carousel, you may face some moments of anxiety before your bag arrives on time. Luckily, these distresses are now becoming a thing from the past.
Things are changing, and technology world is evolving drastically. By leveraging Big Data and technology upgrades, aircraft industry has been able to improve their operations and work more smoothly and accurately. In addition, the air travel industry is witnessing several benefits, in terms of revenue and consumer satisfaction.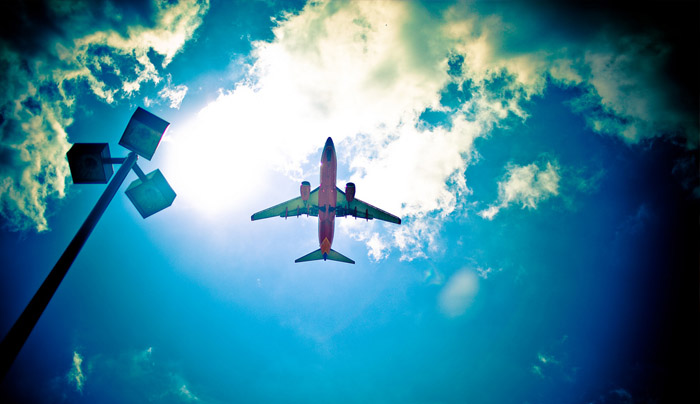 Here are the ways in which airlines have been using data to derive maximum operational gains everyday:
Smart Maintenance
Wear and tear is common, even the most advanced airplane models equipped with superior technology require time to time maintenance. Owing to this, travelers may experience delays – as per 2014 survey data, mechanical glitches were the second most reason for the majority of flight cancellations and delays. Maintenance takes its toll on airlines potential as the planes need to be grounded for repairing.
With Big Data, airlines can easily track their planes, predict crucial repairs to be done, and provide advice about which parts need to be bought ahead of time and which to keep in reserve on hand for last minute technical issues.
Reducing Jet Fuel Use
It is impossible to predict how much fuel is used onboard for any given route, historically. But Big Data analytics and cloud data storage has made the impossible possible – you can now track how much fuel is being consumed by each airplane, while taking all the factors into consideration. This paves the way for airlines to draw predictions about the amount of fuel required for a trip to how many number of passengers can board at once.
Taking the Boarding Decisions
Remember, airlines lose if they fly with empty seats, so it's in their best interest to get everyone onboard. With the help of real-time data, airlines can now easily decide whether to wait for a passenger or leave on time so as not to harass other passengers who might catch connecting flights. Smart boarding is now the key, gone are the days when decisions used to be based on instincts. It's time to enhance efficiency and performance.
Tracking Bags
Travelers who travelled before had to be hopeful about their luggage making it back to them. But now, Big Data revolution and tracking technology has changed a lot of things. Nowadays, airlines ensure its travelers the peace of mind that they will surely receive their luggage as promised.  Delta is the first airline that offered tracking data facility for its passengers, using an app format. Customers can easily monitor their bag, reducing the uncertainty revolving luggage arrival.
Flight operations, crew operations, marketing and air cargo are some areas in airlines industry that boast of rich opportunities for Big Data solutions implementation. In our modern economy, competition is at its peak. To make your airfare rates cheaper and save big on jet fuel, shaking hands with Big Data technology is imperative.
Get Big Data Hadoop certification in Gurgaon from DexLab Analytics. We are a specialized institute to offer Big Data Hadoop courses for budding professionals.
Interested in a career in Data Analyst?

To learn more about Data Analyst with Advanced excel course – Enrol Now.
To learn more about Data Analyst with R Course – Enrol Now.
To learn more about Big Data Course – Enrol Now.

To learn more about Machine Learning Using Python and Spark – Enrol Now.
To learn more about Data Analyst with SAS Course – Enrol Now.
To learn more about Data Analyst with Apache Spark Course – Enrol Now.
To learn more about Data Analyst with Market Risk Analytics and Modelling Course – Enrol Now.