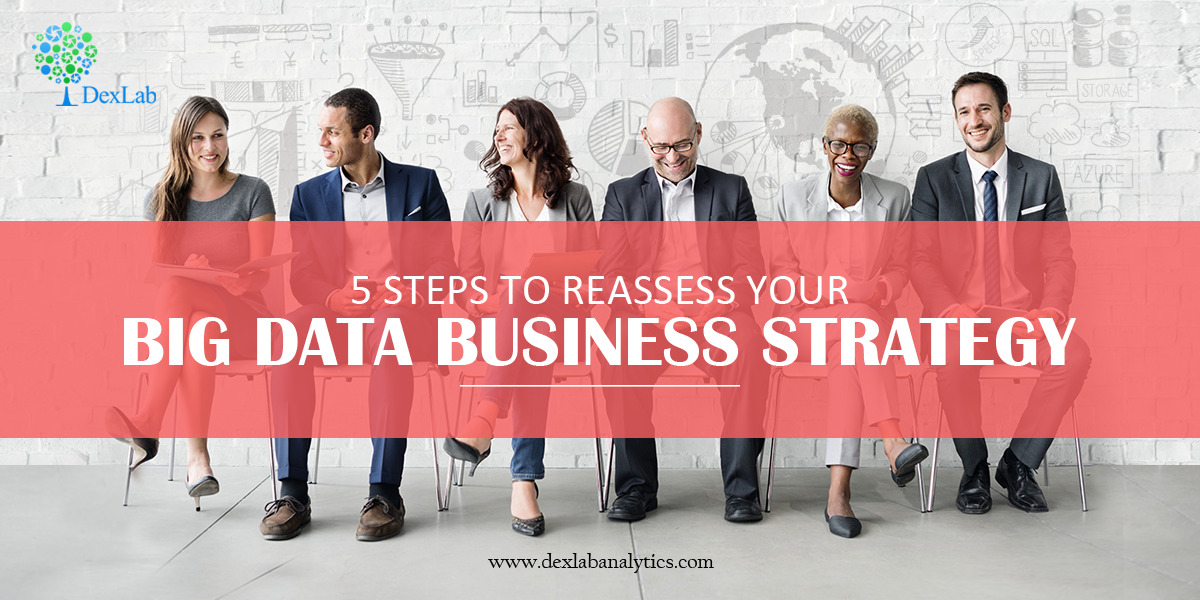 Company employees at all levels need to understand the role of big data in planning business strategies. Strategic planning has to be dynamic- constantly revised and aligned with the current market trends.
As the first quarter of 2018 is nearing to its end, here are 5 domains every business needs to pay attention to:-
Information retention for field-based technology:
In the current tech-driven business world, a lot of information needs to be collected from field-based technologies, like drones and sensors. Owing to internet bandwidth constraints, this data has to be stored locally instead of transmitting them for collection in a central location. Bandwidth constraints affect cloud-based storage systems too. Thus, companies need to restore traditional practices of distributed data storage, which involve collecting data locally and storing them on servers or disks.

Collaboration with cloud vendors:
Cloud hosting is popular among businesses, especially in small and midsized enterprises. Onsite data activities of companies include maintenance of infrastructure and networks that ensure internal IT access. With the shift towards cloud-based applications, businesses need to revise disaster recovery plans for all kinds of data. It should be ensured that vendors adhere to corporate governance standards, implement failover if needed, and SLAs (Service Level Agreements) match business needs. It is often seen that IT strategic plans lack strong objectives pertaining to vendor management and stipulated IT service levels.
How a company defines ROI:
In the constantly evolving business scenario, it is necessary to periodically re-evaluate the ROI (return on investments) for a technology that was set at the time of purchasing it. Chief information officers (CIOs) should regularly evaluate ROIs of technological investments and adjust business course accordingly. ROI evaluation should be a part of IT strategic planning and needs to be revisited at least once a year. An example of changing business value that calls for ROI re-assessment is the use of IoT technology in tracking foot traffic in physical retail stores. At a point of time, this technology helped managers display the most desirable products in best positions within a store. With the shift of customer base from physical to online venues, this tech has become redundant in terms of physical merchandising.
How business performance is assessed:
Like shifting ROIs, KPIs (key performance indicators) for companies that are based on inferences drawn from their data, are expected to change over time. Hence, monitoring these shifting KPIs should be a part of a company's IT strategic plan. For example, customer engagements for a business might shift from social media promotions to increased mentions of product defects. Therefore, to improve customer satisfaction, businesses should consider reducing the number of remanufacture material authorizations and IoT alerts for sensors/devices in the production processes of these goods.
Artificial intelligence and machine learning play major roles in the current technological overhaul. Companies need to efficiently incorporate AI-powered and ML-based technologies in their business processes. Business leaders play key roles in identifying areas of a business where these techs could add value; and then testing their effectiveness through small-scale preliminary projects. This should be an important goal in the R&D strategic planning of business houses.
As mentioned in Harvard Business review, ''the problem is that, in many cases, big data is not used well. Companies are better at collecting data-about their customers, about their products, about competitors-than analyzing the data and designing strategy around it.''
''Used well'' means not only designing superior strategies but also evolving these strategies with changing market trends.
From IT to marketing- professionals in every sector are going for big data training courses to enhance their competence. Enroll for the big data Hadoop certification course in Gurgaon at DexLab Analytics– a premier data analyst training institute in Delhi.
Interested in a career in Data Analyst?

To learn more about Machine Learning Using Python and Spark – click here.

To learn more about Data Analyst with Advanced excel course – click here.
To learn more about Data Analyst with SAS Course – click here.
To learn more about Data Analyst with R Course – click here.
To learn more about Big Data Course – click here.