By mobilizing the volume and wealth of information in an organization, Big Data leads to improved customer perceptiveness, competitive advantage and operational efficiency. In the current data-centric era, big data is the buzzword. Nevertheless, how many of you actually know what it entails?
In this blog, we have compiled few FAQs, which will instantly shed some light about the basics of Big Data and its implementation.
What is Big Data?
Substantially complex, big data involve hundreds and thousands of terabytes or exabytes of data (starts with 1 and has 18 zeros after it, or 1 million terabytes) per single data set. If explained in simple words, big data is a collection of data sets, which comes from a variety of sources, like customer data, Internet of Things and social media. If compiled and analyzed in the right manner, it helps in understanding the nature of the lifestyle and purchasing habits of people and customers better.

To be called Big Data, how much data is needed?
The answer to this question is a bit challenging. Depending on the infrastructure of the market, the threshold limit of big data is determined. In most of the cases, the lower boundary of big data is limited to 1 to 3 terabytes.
However, using big data technologies for small databases can prove to be effective. Netezza brings about 200 built-in computer programs, like Python and Revolution R, which gained immense appreciation for being applicable to small databases.
Is there any use of intuition in the current epoch of big data? Have machines completely superseded the human mind?
Intuition is consequential, as ever. Staring at the humongous amount of data compels us to start from somewhere. As there is so much data, intuition is important, like never before. If you ask me, big data hasn't yet replaced intuition, in fact the latter somehow complements the former. Both of them share a continuum relationship, instead of binary.
What are the main sources of big data?
Transactional data, social data and machine data- are the chief sources of big data. Top-notch retailers like Amazon and Dominos boasting of more 1 million customer transactions per day results in to the generation of petabytes of transactional big data. Social media data comprise of 230 million tweets on Twitter per day, more than 60 hours of video uploaded every minute on YouTube and 2.7 billion Likes and Comments on Facebook appearing every day. Lastly, machine data can be boiled down to various modes, including the information generated by industrial equipment, web logs tracking behavioural data and real-time data emanating from sensors.
Is data visualization gaining popularity?
Adopt interactive data visualization tools and take your business to new heights. These tools are rewarding, say thanks to Big Data! Big conglomerates, like Google, Netflix, Amazon, Apple, Facebook and Twitter embraced the tools to visualize data. And this goes beyond the basic usage of graphs, excel charts and pivot tables.
Is big data going to last?
Well, yes, very much so. Big Data is leading the future and is going to stay HERE AND NOW. It is right on its way to fundamentally transform the ways in which companies function and regard their competitors, customers and overall business.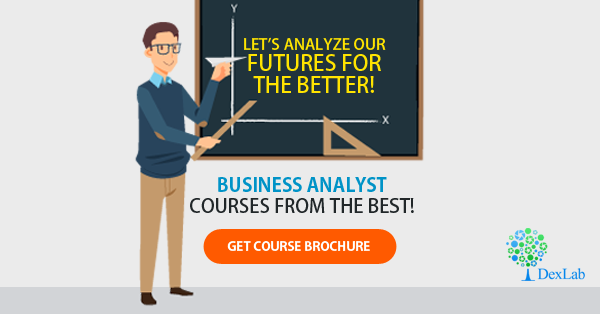 Are you thinking to kick-start your career with Big Data Hadoop courses, or have any other queries? Speak to our consultants at DexLab Analytics. Our Big Data Hadoop institute in Delhi will cater to your every data science needs.
Interested in a career in Data Analyst?

To learn more about Data Analyst with Advanced excel course – Enrol Now.
To learn more about Data Analyst with R Course – Enrol Now.
To learn more about Big Data Course – Enrol Now.

To learn more about Machine Learning Using Python and Spark – Enrol Now.
To learn more about Data Analyst with SAS Course – Enrol Now.
To learn more about Data Analyst with Apache Spark Course – Enrol Now.
To learn more about Data Analyst with Market Risk Analytics and Modelling Course – Enrol Now.