Whether you like the idea or not, we all have a digital self, a facade that we put on to engage and participate in the technological world! As per psychoanalysts and physicians, a theory proposed by them says that there is a 'true self' that is the instinctive core of our personality, it must be realized and nurtured. And there is also a 'false self' that is built to protect this true self. From what you ask? From the dangers of insults and vulnerabilities!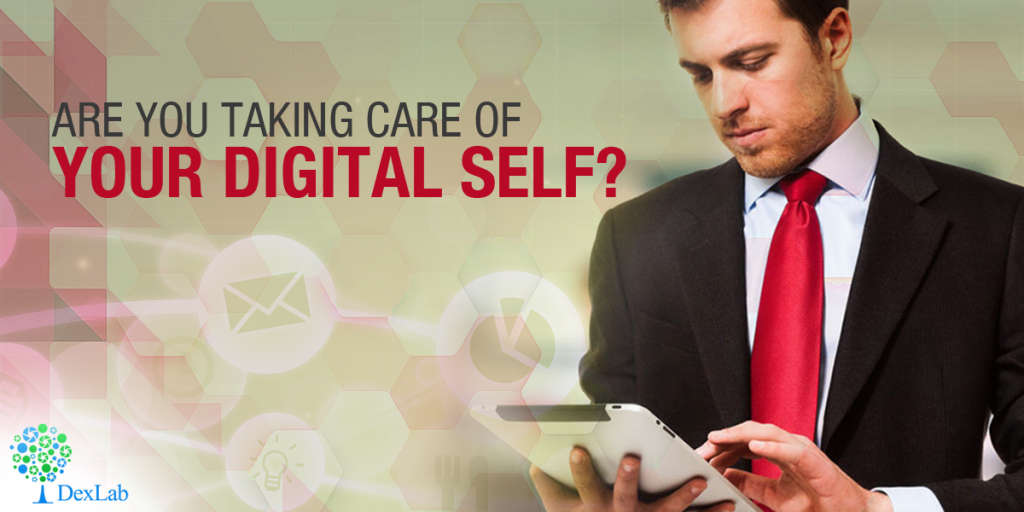 Our true selves are usually complex and fragile but it ultimately remains to be our essence. In trying to share that self with the world, we send out our decoy selves to take on the day-to-day vulnerabilities, challenges, and anxieties that come forth.
With this blog we hope to engage discussion and thought about that digital self. We actually meet numerous people who have issues with their self-identities without even realizing that. And in this age of technology, a person with a stronger digital self has made their way onto the couch of a psychologist, frequently. There have been reports of people who have divorced themselves over puny Facebook affairs, there were couples who wound happily married after being matched through Match.com cyber-bullying leading to suicidal adolescents, single mothers who now work from home as it is not available and have become the victims of drexting (drunken texting)!
Let us face it; the past 15 years have introduced us to a lot of new things…
The internet
Emails
Chats
Online shopping
Online Pornography
Online gambling
My Space
Facebook
Cell phones
Texting
Sexting
Tweeting
Blogging
Vlogging
Ipods
Google, Yahoo, Bing
com, e-harmony
Wii
Four square
So, being completely honest with full disclosure, who has not struggled with their digital self identity? We have bombarded with all this technology so fast and at such volumes that we have not even had the time to think about how our relationship with technology can affect our very identity. So, we begin to realize this slice of what makes us, us when we shape our digital self with a self that is more closely aligned with our true self that comes with integrity, of the sense of connected wholeness only then we will remain in tune with that reality. Otherwise if we fail to control the idea of our digital self then we will increasingly become more and more dependent on the farce idea that is carried by our digital realities.
But how?
You may think that the purpose of this blog post is for you to throw away your phones and other smart gadgets into the depths of the ocean and live a life of a hippie. But that is not the case we are defending. Think about how much you have learnt in this short span of time? How do you know that when your phones buzzes with a message receipt that you must pick it up and answer? We want you to understand as to how your relationship with technology is taking a toll on your primary relationships and how it is as a result defining yourself.

DexLab Analytics is offering cutting edge Online Courses in data science that are true to its cause. Get Online Certificate in Business Analytics today and breed seeds of success!
Interested in a career in Data Analyst?

To learn more about Machine Learning Using Python and Spark – click here.

To learn more about Data Analyst with Advanced excel course – click here.
To learn more about Data Analyst with SAS Course – click here.
To learn more about Data Analyst with R Course – click here.
To learn more about Big Data Course – click here.