Flipkart is strengthening its base in the field of Artificial Intelligence, and so far, this year has been treating them well. After pegging fresh influx of funds, appointing a new CEO at the helm of affairs and reportedly thwarting its tailing rival, Amazon in September, Flipkart is all set to enter the most promising arena of artificial intelligence and machine learning, NOW.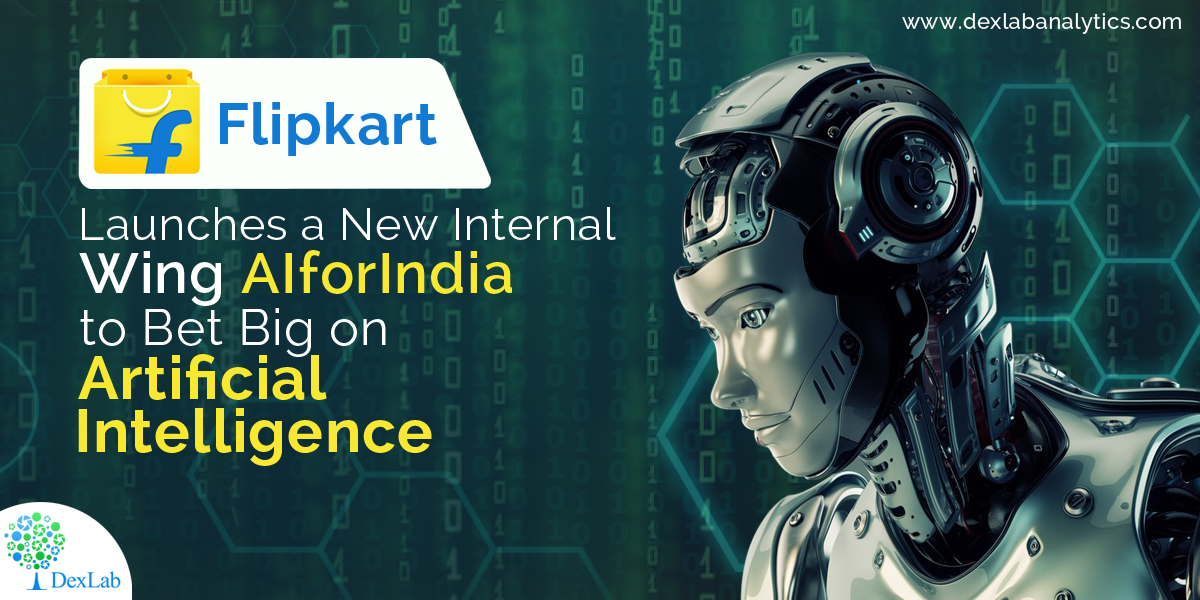 In an interview to a leading daily journal, Sachin Bansal, the notable co-founder and Chairman of Flipkart is found saying – "we ready to invest hundreds of millions of dollars" in the AI gambit over the next few years. "This is the next big thing for us, where we are betting big on the use of AI and machine learning to solve problems at Flipkart. India's problems are unique and we need to apply AI in the ecosystem to solve Indian problems. We believe that some of the focus areas for AI in developed countries cannot be applied for India. At Flipkart, we will solve problems differently because the underlying problems (in India) are different," he states, adding that they has already started building the needed infrastructure, recruiting a dozen AI buffs and establishing partnerships with crème de la crème educational institutions, including the IITs to give a robust push to its inspiring AI initiative.
The budding AI unit of Flipkart is termed AIforIndia, and will be headed by Chief Data Scientist Mayur Datar with CEO Kalyan Krishnamurthy and Bansal at lead on some important projects. The giant etailer is gearing up to apply AI on a broader spectrum of services, including both consumers and suppliers sides.  "We believe almost everything about e-commerce is different – whether you talk about how consumers interact with Flipkart on the app on their devices, to how deliveries happen to customers, to how they get active customer support, to how we're doing our inventory management, to how we do our supply planning, etc. These are huge problems that we have at Flipkart – we believe we can apply AI and machine learning to all of these problems," Bansal says.
Having said that, Flipkart claims to have started working on imagine recognition, text recognition, and speech recognition, along with personalization, search and recommendations. Till date, they have been implementing AI technology in domains that are not visible to customers, like warehousing, customer service and logistics. Also, they are in news for doing some interesting work in the field of intent modeling, product discovery and how to ensure the products are purchased by genuine buyers, and not some petty resellers. For that, they are improvising an ML model to classify a transaction as fraudulent or otherwise. Soon, they will be putting their focus on leveraging AI to reap benefits on the delivery side, including optimization of last-mile connect.

What's more, AIforIndia is not this prime etailer's first venture into the realm of AI – the company first unveiled its AI mission in 2015, where then Chief Product Officer Punit Soni revealed their intention to make Flipkart more mobile-centric by adopting advanced technologies, like AI and social networks. To this, Bansal adds, "We've been doing machine learning at Flipkart for the past two years, but it's been growing at a slow pace. It was not a focus area from the top. But now, we will bring a lot of focus internally where we will start applying AI much more aggressively in multiple areas within the company-not just at Flipkart, but also at PhonePe and Myntra as well. We are also going to hire more aggressively from outside."
So, if you are looking forward to make a career in data science, grab the opportunity right now! DexLab Analytics, a premier data science training institute Delhi NCR offers industry-standard data science and big data Hadoop courses Delhi NCR. Check out the details now.
Interested in a career in Data Analyst?

To learn more about Machine Learning Using Python and Spark – click here.

To learn more about Data Analyst with Advanced excel course – click here.
To learn more about Data Analyst with SAS Course – click here.
To learn more about Data Analyst with R Course – click here.
To learn more about Big Data Course – click here.