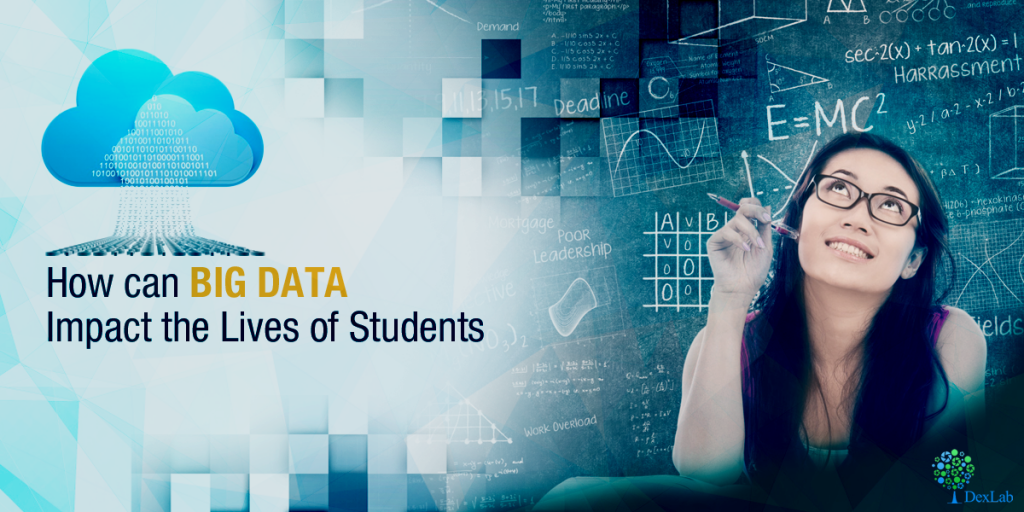 According to figures released by IBM opine that no less than 2.5 quintillion bytes created on a daily basis. Also it is worthwhile to note that a whopping 90% of the total data in the world have been created only in last two years.
In simple terms data is just pieces of information. The highly prominent concept of our times owes its origins to large data amounts which are derived from all sorts of computing devices. This data is then stored, collated and combined with the sophisticated tools for analytics available today.
Big Data is helpful to a broad spectrum of people from marketers to researchers. It helps them to understand the world around them and take optimized action through insights. Students too stand to benefit from Big Data a great deal and in this post we look at two ways through which Big Data may affect the lives of students.
It Helps To Be More Effective
Teachers have always been an informed lot, using data in order to optimize the practices and methods, Big Data facilitates the creation of far more powerful ways through which teachers and students may connect. As the focus shifts towards personalized learning, teachers are in a position to utilize more data than ever before.
This may be achieved through monitoring of study materials and how they are used by students in order to deliver more targeted instruction. With Big Data teachers will be able to better understand the needs of students and adapt lessons effectively and swiftly and in the end make decisions about enhanced learning for students, driven on the basis of data.
There is a Huge Demand for Data Scientists
Data Science was dubbed as the sexiest job of this century by Harvard Business Review and with good reason. People are just beginning to explore the possibilities enabled by Big Data and the need of skilled people in the field will only continue to increase in the years to come. Data Scientists have the ability to mine through data to the benefit of their employers including but not restricted to governments, businesses and of course, the academia.
McKinsey Global Institute reported that by 2018 there will be a shortage of no less than 190,000 persons with skills in deep analytics in the United States of America alone. There is no shortage for opportunities in this field and there are numerous programs all over the world that smooth out the career transition to Big Data. Work arrangements that display flexibility, more than decent compensation packages and the opportunity to make a significant impact are the added bonuses that go along being a data scientist.
We may conclude by saying that though Big Data is still emerging it held by most experts to be the undeniable future not only for those pursuing studies in data science and making careers in the field but to all the people whose lives are changed for the better through Big Data.
Interested in a career in Data Analyst?

To learn more about Data Analyst with Advanced excel course – Enrol Now.
To learn more about Data Analyst with R Course – Enrol Now.
To learn more about Big Data Course – Enrol Now.

To learn more about Machine Learning Using Python and Spark – Enrol Now.
To learn more about Data Analyst with SAS Course – Enrol Now.
To learn more about Data Analyst with Apache Spark Course – Enrol Now.
To learn more about Data Analyst with Market Risk Analytics and Modelling Course – Enrol Now.